Semi Truck Accident Settlement Guide
Semi-Truck Accident Settlements – The Comprehensive Guide
After being in a motor vehicle accident with a semi-truck, tractor-trailer, or other large commercial vehicle it can be difficult to know what your next steps should be. You and/or your passengers may have serious injuries. After receiving medical treatment, it can feel overwhelming to begin a fight with the insurance company to become financially whole again. If you incurred medical bills, missed work, or had to alter your daily life due to the injuries, you may want to seek a semi truck accident settlement.  By knowing the steps involved in the truck accident settlement process, you will know where to begin, what steps to take after a truck accident, and what mistakes to avoid so you can maximize the amount of compensation you receive from your semi truck accident. You can take the steps on one at a time and prepare for life after you heal from your accident.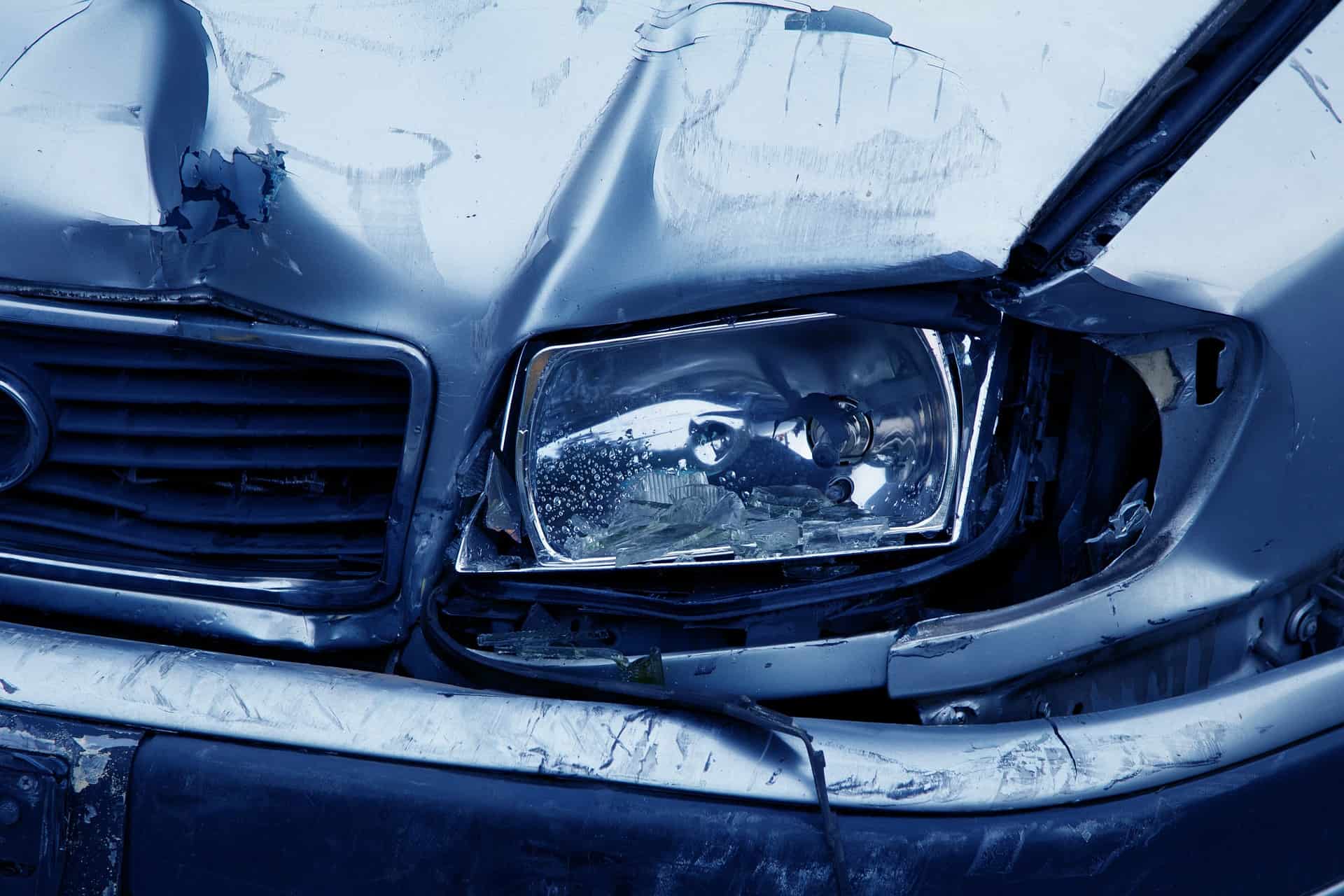 How Much Is Your Car Accident Settlement Worth?

Find out the maximum compensation you could receive.
Why Are Semi Truck Accidents So Dangerous?
There are multiple reasons that semi truck accidents are more dangerous than other types of motor vehicle accidents. One of the main reasons is the size and weight of large commercial trucks. Depending on how much cargo a semi truck is carrying, they can weigh upwards of 80,000 pounds; even an empty trailer weighs over 35,000 pounds. This huge size makes any sort of collision or accident with another vehicle much more likely to be severe and cause major injuries. As a result, most truck accident settlements are larger than the average car accident settlement.
Because of their weight and size, it is incredibly difficult to navigate or stop a semi truck. This is why drivers are always cautioned to give semi trucks as much room as possible on the highway. It can be difficult for semi truck drivers to see smaller cars that follow them too closely behind or beside their trailers.
What Are the Common Causes of Truck Accidents?
While every accident will have a unique situation and circumstances, there are common issues and patterns of behavior that can cause commercial vehicle accidents. Drivers should be aware of these patterns of driving behavior. All drivers should do what they can to avoid big truck accidents. Avoid these accidents  by giving truck drivers plenty of space on the road, not following them too closely, and never engaging in road rage with large semi trucks. The most common causes of truck accidents include the following:
Mechanical failure
An inexperienced driver
Poor road or weather conditions
Speeding, improperly changing lanes
Using a cell phone while driving
Brake failure
Poor lighting/vision at night
Driving under the influence
Falling asleep at the wheel
In the majority of truck accident settlements, the truck driver or the truck itself usually falls into one or more of the above categories. If your attorney can prove that the truck driver was negligent or that their vehicle was improperly maintained or serviced, it may entitle you to a larger accident settlement.
What Types of Injuries Are Common With Semi Truck Accidents?
The people struck by a semi truck suffer the vast majority of injuries in truck accidents. Speed and the weight of the truck are the two largest factors impacting the severity of injuries. Common injuries in truck accidents include:
Broken bones
Cuts and lacerations
Head injuries and trauma
Injuries to the back
Neck pain or whiplash
Internal bruising, bleeding or other injury
Spinal cord damage or paralysis
Unfortunately, truck accidents also account for a large portion of deaths due to motor vehicle accidents. If your loved one died due to an accident with a large commercial vehicle or semi truck, a skilled attorney will be able to help you file a wrongful death claim.
Speak to a Car Accident Attorney
What Are the Common Psychological Effects of Truck Accidents?
There are many psychological effects one may face after a semi truck accident. The force of impact can leave lasting fear & anxiety. Many people who've been involved in truck and car accidents get diagnosed with PTSD, or "Post Traumatic Stress Disorder", leaving them with long term psychological damage.
This can make it difficult for them to get back behind the wheel even after they have recovered physically from the crash. These psychological effects are not limited to their experience behind the wheel. Some crash survivors may face challenges such as insomnia, panic attacks, and recurring thoughts about the accident. Victims may require therapy, counseling, and medication  in order to help the victim of the large truck accident learn how to cope with these intense and painful psychological effects.
The Difference Between Commercial Vehicles, 18-Wheelers, and Truck Accidents
Most commonly a "commercial vehicle" refers to a larger vehicle used for the transportation of commercial goods. A driver must hold a commercial vehicle license in order to drive one of these vehicles. Laws and regulations are in place to ensure that these drivers receive proper education and that their vehicles receive proper maintenance, and in almost all cases drivers and/or the companies that employ them are required to hold insurance with higher policy limits. In addition to the increased risk of serious injury, the higher insurance limits are another major factor in semi truck accident settlements being much higher on average than car on car accident settlements. 
While Semi trucks, big rigs, 18-wheelers, and other types of commercial big trucks fall under the label of commercial vehicles, not all commercial vehicles are large semi trucks. A sprinter van used for a construction company or a large taxi used for airport shuttles are both examples of a commercial vehicle that isn't a semi truck.
What To Do After Being An An Accident With A Semi Truck
After your truck accident, you should seek immediate medical attention. Even if your pain does not currently present itself as an injury, some may not be immediately evident.
In the days following an accident with a semi truck, make sure you keep track of all documentation, including (but not limited to):
Your medical records pertaining to the accident
The police report
Communication about time-off from work due to the accident
Medical and on-going treatment bills
Communications regarding property damage
You should get the truck accident settlement process started immediately following your accident. The sooner you start the claims process, the more seriously your claim is taken. Waiting until you have fully recovered may make your claim or injuries seem "less serious" if your case goes to a jury trial.
Your lawyer will help determine what the next steps will look like for your truck accident settlement claim. They may need additional documentation or time to start the claim process, which is usually initiated by writing a truck accident settlement demand letter. Make sure you respond to your lawyer's inquiries in a timely fashion… The sooner you can submit all the necessary paperwork, the sooner you may receive compensation.
How Do You Determine the Average Semi Truck Accident Settlement?
Semi truck accident settlements are likely to be both larger and more complicated than a regular car accident claim. Accidents with large trucks often cause very serious personal injuries and property damage. After the accident, you will want to know how much your semi truck accident settlement may be, as this money will probably be needed in order to help you cover medical expenses, vehicle repair or replacement costs, the cost of missing work, and enduring pain and suffering.
In order to determine how large your truck accident settlement may be, we first must answer one critical question. Who is liable? The truck driver, his employer, or the truck owner? We will review these critical issues below, including actual truck accident settlement amounts, length of time to settle, as well as average truck accident settlements and other important factors in large commercial vehicle accidents.
Laws For Semi-Truck Accidents
There are many federal laws and regulations that govern the commercial trucking industry. These laws set certain standards that trucking firms, owners, and drivers must satisfy. These laws are often what determines who is liable for a tractor-trailer and other types of large truck accidents. Most federal regulations regarding the commercial trucking industry are in Title 49 of the Code of Federal Regulations.
In addition to federal laws regarding truck driver and semi truck rig safety, there are also local and state auto accident laws that may be relevant to your accident, making hiring a local personal injury attorney an important step in getting the best truck accident settlement possible.
Who Is Held Liable for Semi Truck Accidents?
With most car accidents, the driver responsible for the accident is liable and their insurance company will pay out a settlement. When there is a semi-truck accident, however, there are several entities and people that may be liable for the accident. These people may include:
The truck driver
The owner of the trailer or truck
The person or entity that leased the truck or trailer
The manufacturer of the tires, motor, or other parts that may have failed in the accident
The loader or shipper of the cargo, if improper loading contributed to the accident
Who is liable for your car accident with a semi-truck will depend on your unique situation. Regardless of who is liable, you may expect a large truck accident settlement based on your injuries, property damage, and your pain and suffering.
Truck Accidents and Minimum Liability Insurance Policy Limits
Liability insurance for semi truck drivers and companies is critical for public safety. It protects the public from truck accidents where the driver was negligent. The idea behind minimum liability insurance is that the trucking company pays damages to make the injured party whole. However, this does not always occur in reality.
The Federal Motor Carrier Safety Administration (FMCSA) requires truck drivers to have the following minimum coverage. Note that the minimum amount of insurance coverage depends upon the type of  freight.
Non-hazardous goods moved in vehicles <10,001 lbs: $300,000
Non-hazardous goods moved in vehicles >10,001 lbs: $750,000
Oil moved by private carriers: $1,000,000
Hazardous materials moved by private carriers: $5,000,000
These are the minimum requirements established by the FMCSA. Many commercial trucking companies require minimum liability insurance of at least $1,000,000. This is regardless of the material hauled.
These minimum insurance coverage numbers are important to keep in mind when trying to determine how much you may receive from your truck accident settlement. Talking with a local attorney will help you determine what type of insurance the driver or their trucking company carried and how that may affect your settlement.
Trucking Companies Often Opt for Minimum Coverage
The aforementioned policy minimums may sound like plenty of coverage, but the reality is often different:
When rear ended by a semi truck, the car driver and passenger could suffer devastating injuries that cost millions of dollars to treat. Minimum coverage seldom covers serious medical problems. These may include traumatic brain injuries or spinal cord injuries. While some motorcycle accident settlements may cover similarly catastrophic injuries, often truck accidents are much more serious than the average auto accident.
Some trucking companies and owner operators may not have updated their coverage limits for years. Inflation and medical costs increase over time. The policy limits may not cover the high medical costs the crash victim faces.
In a truck accident settlement, victims may win damages that exceed the minimum liability limits. A 2013 study determined that 42% of truck crash settlements paid exceeded FMCSA's minimum insurance requirements.
Bring in expert legal help to help fight for your semi-truck settlement case. Otherwise, it can be difficult for you to determine and fight for the settlement money. Trucking insurance companies will have access to expert truck accident lawyers. These lawyers will do everything they can to lower the insurance company's liability.
The reality is that many truck accident cases require you to file a lawsuit to obtain compensation.  An attorney will be able to answer most of this for you in a free initial consultation.
Other State and Federal Regulations Affect Truck Accident Settlements
As noted earlier, all semi trucks in the United States follow FMCSA regulations. However, truck drivers themselves are subject to other rules, such as the state's commercial driver's manual. In the Georgia CDL manual, for example, requires semi drivers to stay in the two lanes on the right of an interstate. If the trucker is driving outside those two lanes, this is against the law. An accident where the trucker is riding in the far left lane could lead to a personal injury lawsuit with a higher settlement.
Another example: Georgia's CDL laws state that a truck must not follow another truck, or a motor vehicle pulling another motor vehicle closer than 100 yards. If a distracted trucker hits the vehicle in front, this could net a larger settlement.
The combination of the various state and federal laws can result in larger settlements. A local attorney will know the specific state laws that apply in your case. They will also know how the truck driver may be in violation of them. This makes your claim of negligence much stronger should your case end up in court.
Semi-Truck Insurance Policies Are Often Large
Regardless of which party ends up paying your truck accident settlement, it is common for a tractor-trailer to carry insurance coverage of $1 million or more. However, because of the large amount of money at stake, aggressive tactics by insurance companies are often employed to defend their drivers and the trucking company from liability. The insurance company will look to pay the lowest settlement amount possible to avoid going to court.
In addition to the laws mandating higher minimum requirements for semi-truck accident coverage, there is a chance that several defendant policies are in effect. For example, it is possible one semi-truck could have a $1 million policy that covers the rig and another $1 million that covers the trailer. This means that your truck accident settlement may be much larger than you initially estimate.
Because you may have suffered severe injuries in the semi-truck accident, your truck accident attorney will work diligently to uncover every potential source of financial recovery. That is why locating all of the possible policies for a tractor-trailer company can take longer than in regular passenger vehicle accidents. This is why truck accident settlements often take a longer time to pay out.
Medical Treatments Can Affect The Truck Accident Settlement Timeline
When you have serious truck accident injuries, you want to get your settlement money as soon as you can. With multiple serious injuries, you will likely face a flood of bills. These may include your medical bills and regular expenses that you cannot pay due to missing work because of your injuries. One of the biggest factors is how severe your injuries are and the medical treatments needed to heal you.
Most truck accident settlements resolve once the victim has had a full recovery. Because a crash with a large semi truck is more likely to cause severe injuries, your treatment and recovery period may take longer. With complex cases involving severe or multiple injuries, it can take months to years to settle with the insurance company.
You may wish to settle your claim when you are still getting treatment or suffering from pain caused by your accident. But your lawyer will strongly advise against this. Only after your doctor releases you from their care will you and your lawyer have a clear understanding of the extent of your injuries, their severity, and how they will affect your quality of life moving forward. At that point, your lawyer can help you make an accurate determination of what your semi-truck accident claim is worth. Serious injuries that will cause lifelong pain or disability may entitle you to a much larger truck accident settlement.
How Do You Start the Truck Accident Settlement Process?
After an intense truck accident, it can feel overwhelming trying to start the settlement process. The very first thing you should do is seek medical attention for your injuries. Your physical and mental well-being should be your number one priority after a semi truck accident. Property damage and legal battles can settle after you have taken care of your health.
Once you've received medical attention and are on the mend, you should reach out to an attorney. A local truck accident attorney will know how to best start the claim process. For large semi truck accidents, the settlement process can take months or even years. So getting started as soon as possible is crucial.
However, keep in mind that in most cases, it is in your best interest to wait until after you've finished receiving medical treatment to reach a settlement with the insurance companies. This is the best way to ensure coverage of the entire cost of your medical treatment.
Most insurance companies will look to settle your claim out of court to avoid costly and drawn-out legal proceedings. This can also be to your advantage as well. If your claim goes to court, you and your attorney may face a jury trial. There, it can be difficult to convey the severity of your injuries or damages to the jury.
How Much is the Average Semi-Truck Accident Settlement?
Because all truck accidents involve different scenarios, it can be difficult to pinpoint what the average semi-truck accident settlement is. The area of the crash also plays a role in how much you and your attorney can seek in damages from the insurance companies.
An important consideration on average truck accident settlements: Since many truck accidents result in serious injuries or death, which tend to have much higher payouts, the "average truck accident settlement" will be a lot higher than the median, because it'll be skewed by the massive settlements, of which there are too many. However if you have less serious injury, looking at the averages might not be the most accurate way to predict what your settlement will be.
However, knowing what factors affect the dollar amount of a large truck accident can help you and your attorney determine a starting point for what your semi truck accident settlement may be worth.
There are several factors that will affect the size of your truck accident settlement:
Economic Factors
The economic losses included in a truck accident settlement are:
Medical costs
Includes every cost related to your physical injury and treatments, starting with the cost of the ambulance ride, ER care, hospital stay costs, physicians' bills, drug costs, and surgical procedures. It also includes X-rays, CT and MRI scans, rehab, physical therapy, and transportation for your medical visits. Those who suffer from particularly severe injuries may be able to receive a settlement that factors in the cost of on-going, long-term care.
Lost wages
Wages that you would have gotten if you were still working during the time preceding the accident. If you took sick time or vacation time to receive medical treatment, this time is also covered. This includes earnings you would have made if you cannot work in the future due to the injuries sustained in your accident.  Even if you are partially disabled, the reduction in your ability to earn an income factors into the size of your settlement.
Property damages
Typically involves the loss of your motor vehicle. These accidents usually result in the vehicle being a total loss. Even if your vehicle is not a total loss, you may experience property damage in the tens of thousands that you may expect to have covered in your semi-truck accident settlement.
 Lost wages
Wages that you would have gotten if you were still working during the time preceding the accident. If you took sick time or vacation time to receive medical treatment, this time is also covered. This includes earnings you would have made if you cannot work in the future due to the injuries sustained in your accident.  Even if you are partially disabled, the reduction in your ability to earn an income factors into the size of your settlement.
Non-Economic Factors
Non-economic factors are harder to quantify and will be the subject of intense negotiations between the attorneys.
Pain and suffering
Includes disfigurement, physical pain, fear, grief, anxiety, inability to concentrate, and insomnia. It also can include loss of enjoyment of life. These claims are often the hardest to prove in court. Seeking immediate and on-going medical treatment is one of the best ways to help prove your case.
Emotional pain
A major issue in many truck accidents, given the violence of the collision. Some face fear every day, including a terrible fear of being in the same situation again. Some accident victims develop PTSD. For some, it can be impossible to drive a vehicle for a long time after their semi-truck accident. This is due to fear, anxiety, and PTSD.
Loss of consortium
This means loss of companionship in regards to family and friend relationships. Or a lost relationship with a partner because of a changed personality. This is easiest to prove in cases with documentation of lasting injuries (both mental and physical).
Punitive damages
Used as a deterrent for the defendant who engaged in reckless activity. For example, if the trucker drove in a reckless manner that caused harm to others. A local attorney will be able to better argue if the defendant was in violation of local or state laws when the accident occurred.
While there is no way to say what an average semi-truck settlement will be, there are many serious truck injury cases where settlements exceeded $1 million. These cases involve severe injuries that take months or years of recovery. Occasionally these cases involve permanent injury. Your case could be worth more or less depending on the factors listed above and your unique situation. Talk to a skilled and experienced truck accident attorney to get a ballpark idea of what your case could be worth.
Typical Semi Truck Accident Settlement Factors
In addition to the factors listed above that help determine how much your truck accident settlement may be worth, there are other major factors. There are four main factors that affect the amount of the accident settlement in truck crashes:
Liability
Every state has its own laws pertaining to contributory negligence. For example, California is a pure comparative negligence state. This means the defendant (the trucker) is liable only for his percentage of fault. If a jury finds that the car driver was 20% responsible for the rear end truck crash, the final settlement amount reduces by 20%. Contributory negligence laws also can bar the accident victim from receiving any compensation, if determined that the plaintiff is 51% or more at fault. A personal injury attorney needs to determine how a state's contributory negligence laws affect the potential settlement amount.
Injury severity
Truck accident injuries often have high dollar injury claims. The insurance company or defense attorney will review these higher figures. Generally, the more serious the injuries, the higher the odds of getting a larger accident settlement. However, it is common for defense counsel to comb through the plaintiff's medical history. They look for preexisting conditions that the company can hang the injuries on.
Deaths
Trucks weigh up to 80,000 pounds fully loaded. Fatal truck accidents are common. If the accident leads to a death, a wrongful death lawsuit may be in consideration. These lawsuits frequently lead to larger settlements. Some states allow punitive damages as well, usually in the case of reckless driving behavior.
Insurance policies in effect
How much insurance money is available? Given the involvement of more than one commercial entity, the amount of insurance covering your accident could be a higher amount. But as noted earlier, many trucking companies only carry the bare minimum coverage. Serious truck accident injuries easily can exceed those limits.
Rear Ended By A Semi Truck
The size and force of commercial vehicles can make being rear ended by one a terrifying and painful experience. Immediately following a rear end accident with a commercial vehicle, you should seek medical attention. Medical attention should be a priority even if you do not have any obvious injuries. Rear end accidents have a high rate of whiplash injuries. Whiplash may take several hours or even days to present themselves. Other injuries common with rear end accidents include:
Nerve damage
Headaches
Broken bones
Spinal cord or disc injuries
Severe brain injury
With rear end accidents, insurance companies will look for a paper trail of medical documents and police reports to verify your claim. It is in your best interest to speak with an experienced truck accident attorney. Their specialized experience will help you land the largest settlement claim possible. Without the help of an attorney, it may be difficult for you to land a settlement that covers the cost of your injuries.
T Bone Accidents Involving Semi Trucks
A T-Bone accident is where a semi truck hits a car from the side. These are an extremely serious type of trucking accident. These accidents can be extremely scary and jarring, and can cause extremely serious injuries. Likely, the car that gets hit is following all rules of the road when the truck driver will run a stop light or break another traffic law, suddenly slamming into the side of the driver with the right-of-way.
Injuries from T-Bone accidents can be severe and life-long. The person who sits on the side of the vehicle where the impact occurred is likely to receive the most intense injuries. However, anyone in the car can suffer injuries from these types of accidents. The most common injuries with T-Bone commercial vehicle accidents include:
Neck injuries
Severe whiplash
Concussions
Traumatic brain damage
Broken bones
Soft tissue tears
Paralysis
Internal organic damage
In T-Bone accidents, it is essential that you start the settlement process as soon as possible. Keep track of the police report, medical records, and insurance documentation. This paperwork will make your attorney's work much easier when they start fighting with the responsible party's insurance to get you the settlement you deserve.
Dump Truck Accident Settlements: Why They're Different
Dump trucks serve an important role in transportation, constructions, and more. They share the road with other drivers and pedestrians every day. Their large size and weight mean that accidents between dump trucks and other vehicles can be extremely serious. Additionally, the "stop and go" nature of the work dump trucks do can make it difficult for other drivers to drive defensively.
Dump truck accident settlements are unique. Often, the driver of the dump truck is not the only legally responsible party. The company they work for, the truck manufacturer, and even the city itself may be legally considered responsible. This complicates the settlement process significantly.
Commonly, dump trucks are leased and driven by multiple drivers and serviced by multiple technicians. Each party will try to deny responsibility in the event of a dump truck accident.
Insurance companies always seek to settle as quickly as possible. This is especially true in serious dump truck accidents. By bringing in an attorney with experience settling dump truck accidents, you increase your chances of receiving a settlement.
Semi Truck Accident Settlement Example:
Facts

On December 1, 2021 I was driving in my 2020 Ford Mustang when I approached the intersection at Piedmont Avenue and 10th Street in Atlanta, Georgia.

I was going through the green light when suddenly and without notice the rear passenger side of my vehicle was hit by a large semi-truck that ran the red light at the intersection. The mere force and intensity of the impact caused my vehicle to do a complete 360 before coming to rest in the roadway. The front and rear air bags deployed throughout my vehicle and the drivers side door was jammed shut.

Injuries Suffered In The Truck Accident

Immediately after the collision with the semi truck I was shocked, scared, and nervous. I experienced the immediate onset of pain and discomfort throughout my entire body. A witness on the corner of the street called 911. Police, paramedics, and the fire department arrived on scene within minutes.

Since my door was jammed, I could not exit my vehicle. Minutes later, the fire department came to my window and told me that they would get me out of the vehicle soon. They used the jaws of life to crack my door open and extricate me from the vehicle. I was immediately placed in a neck brace and put on a gurney in the ambulance.

I was transported from the scene of the crash to Downtown Atlanta Memorial Hospital. I had neck, low back, mid back, and right/left shoulder pain and discomfort. Police officers met me at the emergency room and took my statement. The officers advised that they obtained a video from a coffee shop on the corner of the street and saw that the semi truck ran the red light and that I was not at fault for the crash. This provided me with significant relief as I was unsure how I would prove that I was not at fault. Police officers provided me with the semi-truck's insurance information, and I filed a claim with his insurance carrier the next day.

I was experiencing headaches along with chest pain and nausea. I was examined by the attending physician and he ordered X-rays of my neck and low back for injuries after the crash. X-rays were taken of my cervical and lumbar spine which were negative for fracture and dislocation. A CT of my Brain was taken since I was unsure whether or not I lost consciousness. Although I was experiencing substantial headaches, the CT of my brain was normal and did not show any brain hemorrhage. After the imaging was complete, my doctor reviewed the results with me. I was discharged home a few hours later with a prescription for Norco and instructed to seek further care and treatment for my injuries.

On December 8, 2021 I saw doctors at Peach State Chiropractic for treatment of my injuries. My pain and symptoms had progressively worsened over the last week. The chiropractor examined me and found tenderness to palpation of my cervical and lumbar spine along with muscle spasms, stiffness, and tightness. My range of motion was significantly reduced by approximately 50% in my neck, low, and mid back. I continued treatment here for 2-3 weeks, however my pain and symptoms failed to subside. As a result of my ongoing pain, I was prescribed an MRI of my Thoracic (mid back) and Lumbar Spine (low back).

On December 10, 2021 I presented to My Health MRI for the recommended imaging. The impressions revealed the following:

Thoracic MRI:

T1-2:   1-2 mm disc protrusion.

T3-4:   3-4 mm disc protrusion with impression on thecal sac.

T5-6:   3 mm disc protrusion abutting the spinal cord with bilateral neural foraminal stenosis.

T7-8:   1 mm protrusion indenting the thecae sac with mild-to-moderate stenosis.

T9-10:  2-3 mm protrusion with moderate stenosis.

T10-12: 1 mm protrusion indenting the thecal sac.

Lumbar MRI:

L2-3:   3 mm diffuse disc protrusion identified. Disc material abuts the thecal sac. Hypertrophy of bilateral ligamentum flavum is seen. No significant neural foramina narrowing.

L3-4:   Disc protrusion identified. Transiting and exiting nerve roots are normal. Disc protrusion measures 3.5 mm.

L4-5:   A diffuse disc protrusion is identified. Disc protrusion measures 4.5 mm. Disc protrusion indenting on thecae sac with bilateral neural foramina narrowing present.

L5-S1: 5 mm disc protrusion identified. Disc material indenting thecae sac. Bilateral stenosis with impingement on L5-S1 nerve root.

One week later, I presented to Dr. Zabi, M.D., an orthopedic physician to review the results of my MRI with me. At this time, my low back, neck, and mid back pain was constant throughout the day. The pain was sharp, shooting and achy. I was unable to complete my daily living activities such as cooking and cleaning the house. Dr. Zabi advised that I had positive MRI findings. He examined me, and recommended that I get a thoracic epidural injection for pain management. My mid back pain was waking me up throughout the night, so I decided to move forward with the injection.

8 days later, I presented to Dr. Zabi's out patient surgery center for the thoracic (mid back) epidural injection. The procedure went well and provided me with some much-needed pain relief. Unfortunately, about 3 days later my mid back pain returned. Due to the onset of mid back pain, I immediately return to Dr. Zabi's office for a follow-up visit. He examined me, and recommended a second thoracic epidural injection. One week later, I received my 2nd thoracic epidural injection which provided me with significant pain relief. At this point, my pain levels were 5/10.

As a result of my ongoing low back, neck, and mid back pain I returned to Dr. Zabi for a follow up. I was unable to complete my activities of daily living such as exercising, cooking, and cleaning. Sitting for prolonged periods of time aggravates my low back pain. Dr. Zabi recommended that I undergo trigger point injections to my low back as a result of the nerve root impingement shown on my lumbar MRI's. Dr. Zabi performed the lumbar facet injection in-office that day. I was discharged home with instructions to rest and begin a course of physical therapy 2-3 times a week for 6 weeks. Dr. Zabi recommended that I undergo repeat thoracic epidural injections if my pain returns. He also recommended a lumbar (low back) epidural injection for pain management. The cost of each injection was estimated at $15,000. Although I did not move forward with the lumbar epidural, I knew that I could recover the cost of the injection from the insurance company after submitting my settlement demand.

10 days later, I went to Yellowjacket physical therapy for treatment. The goal of physical therapy was to decrease my neck, mid back, and low back pain while improving my active range of motion. I continued treatment here for 6 weeks prior to being discharged home with instructions to continue with a home exercise program.

Negotiation & Semi Truck Accident Settlement Offer

At this point, my medical care and treatment was complete, so I requested all of my medical records and bills from my treating doctors. I was preparing to send a settlement demand to the semi-trucks insurance carrier to be compensated for my injuries and damages. I was looking forward to finally resolving my case and moving forward with my life.

My total medical bills were $55,000. I was shocked, however I knew that the trucking companies insurance carrier accepted liability for the crash and would be liable for my damages including pain and suffering, along with past and future medical bills. I was still suffering from pain and discomfort and having trouble sleeping due to my pain. I knew that I would eventually need future medical care and treatment, including additional injections if I had a significant flare up of pain.

I prepared the settlement demand and included all of my medical records and bills, including the operative reports from the injections. I made a demand for $150,000 because I knew that I would need expensive injections in the future. I gave the insurance company three weeks to respond with a semi truck accident settlement offer. One week later, the insurance adjuster from the trucking company called me and confirmed receipt of the settlement demand. The adjuster assured me that they would promptly evaluate the demand and get back to me by the deadline.

Two weeks later, the adjuster called me and told me that they were rejecting my $150,000 demand and made a  truck accident settlement offer of $75,000. At this point, I was frustrated. I knew that my case was worth more, so I submitted a counter offer to the insurance company for $125,000.  In my counter letter, I explained everything that I went through as a result of the truck drivers negligence, and made sure to let them know that I required additional epidural injections if I had a flare up of pain. I included the cost of the injections ($15,000 each) in the counter offer and advised that I would require follow-up visits with my orthopedic doctor.

One week later, the adjuster called me and made a new offer for $100,000. We discussed the case on the phone and eventually I came down to $110,000 and the adjuster accepted. The insurance company forwarded me a settlement release to sign and I sent it back the same day. My check arrived at home the following week. It took about 6 months for my case to settle, but the $110,000 semi truck accident settlement was well worth it!
More Semi Truck Accident Settlement Examples
Below are real examples of truck accident settlements and verdicts that found the truck driver at fault:
$54,420,000 Truck Accident Lawsuit: A 12-person jury decided in favor of the family of a 50 year-old woman who died due to a trucker's negligence in the service of PFG Milton, Inc. The jury awarded $10,420,000 in compensatory damages, and $44,000,000 for punitive damages to the family of the woman who was killed in the truck accident. In many large truck accident settlement cases, going to court is the only option due to the punitive damages, which are usually not included in out of court settlements.
Semi
Truck accident settlement: $12,000,000. This case was a pre-trial settlement; occurred at an intersection between two semi trucks where one allegedly ran a red light. Traumatic brain injury was involved, causing the victim lifelong brain damage, which resulted in the 8 figure truck accident settlement.
$9,300,000 Wrongful death settlement: An elderly woman was hit by a semi truck while stopped on the side of the road, killing her instantly. Her family was awarded almost $10,000,000 in the settlement.
$6,500,000 Semi Truck Accident Settlement Due to Negligence: Settled shortly before trial, the insurance company admitted that the woman's death was caused by being rear ended by a poorly maintained commercial truck and decided to settle out of court for millions.
$430,000 Head On Collision Settlement: A semi truck crossed over into other lane causing a head on collision suffering broken bones and separated shoulder requiring surgery. The driver in this case was very lucky, the survival rate for head on collisions with semi trucks is not high.
$875,000 pedestrian accident settlement: A semi truck hit a pedestrian suffered broken bones and torn spleen.
$2,275,000 wrongful death truck accident settlement: A woman and her son were walking on the side of the highway due to car complications when a semi truck hit them killing the mother and leaving the son with severe injuries.
$10,500,000 wrongful death car accident settlement: A semi truck was driving and tipped over dumping all the sand it was carrying out onto a womans' vehicle, tragically killing her.
$1,200,000 T-bone Accident Settlement: A semi truck failed to yield slamming into a woman's' vehicle causing several injuries to her ankle, wrist and knee. A physical therapist by trade, she was unable to work for nearly a year and faced a lifetime of pain.
The above results far exceed the minimum liability limits required by the FMCSA. When faced with serious semi truck accident injuries, seek experienced legal counsel as your settlement may go above and beyond.
Verdicts And Settlements For Truck Accidents
Here are just a few more examples of real life truck accident settlements:
A woman injured by a postal truck received a settlement of over $200,000 dollars
A rear-end accident between a rented moving truck and a small car resulted in a $175,000 truck accident settlement
Each driver in a 5-car accident caused by a semi-truck received individual truck accident settlements of over $50,000 each.
A pedestrian hit by a delivery truck with an inattentive driver received over $120,000 in a settlement
Truck Accident Settlement Calculator:
Were you involved in a truck accident causing injury? Find out how much financial compensation you may be legally entitled to in just minutes with our free online Car Accident Settlement Calculator.
Unfortunately, state and local laws surrounding commercial trucking and insurance policies vary. This makes it difficult for a settlement calculator to give anything better than a ballpark estimate. If you need help determining how much your truck accident settlement may be worth, or what your next steps in the claim process should be, reach out to a local attorney.
Truck Accident Lawyers and Their Importance in Your Case
It is true that many semi truck accidents result in higher settlements. Of course, the bottom line is that money will never compensate a person for the loss of a loved one. Money also will not always make an injured person whole.
Every semi truck accident and settlement is completely unique. Anyone who has suffered due to trucker negligence will usually face an aggressive insurance company. The insurance company will attempt to minimize liability. If the case goes to court, the trucking company attorneys also will attempt to minimize any potential settlement or verdict. Remember, if in doubt, it is vital to get legal counsel to properly safeguard your legal rights.
Having an expert on your side to ensure that you receive the best representation in your claim is essential. Truck accident lawyers have years of experience working with a variety of big truck claims. Each different type of truck involved in an accident follows different laws and regulations. Additionally, there are other reasons why you will want to hire an expert truck accident lawyer:
They will be able to determine the validity of your case
A lawyer will take your case through the settlement process as fast as possible
They will have knowledge of local laws and regulations may affect your case
A lawyer can fight for the highest possible settlement claim
They will be able to handle much of the paperwork while you recover
Fighting with insurance companies to receive proper compensation for your injuries, time, property damage, and pain and suffering can become exhausting. A truck accident lawyer will handle most of the day to day work involved in reaching a settlement. This allows you to focus on your recovery. Not only does working with a lawyer provide peace of mind, but it will allow the truck accident  settlement process to move as fast as possible.
Talk To an Attorney For Help With Your Semi-Truck Accident Settlement
Getting as much money as you can for a truck accident settlement takes all the skills and negotiating savvy of a skilled truck accident attorney. Get a free settlement estimate and find out how much your claim is worth.
Large semi trucks with huge amounts of cargo results are generally extremely heavy and can cause serious, lifelong injuries and death. The amount of money you can get in a semi truck accident settlement will be based on the severity of your injuries and how much money medical bills you have to pay, the amount of time you missed work, and how much the injuries will impact your day to day life moving forward.
Semi truck accident settlements are often larger and more complex than a standard car accident. This makes it especially important to document everything, and speak with a personal injury attorney that's experienced in negotiating truck accident settlements before accepting any sort of settlement offer.
Yes, you can file a semi truck accident settlement. In the event that the truck driver or trucking organization was careless in causing the mishap, you are able to file a claim to receive the compensation you are entitled to for the damages caused by the accident.
Not only is the truck driver liable for your damages, but your attorney can go after other liable sources such as the drivers company, the company of the product being hauled, the semi trucks owner, the drivers employer and if the cause of the accident was due to product malfunction you are able to sue the manufacturer. Anybody involved and injured in a semi truck mishap is able to file a personal injury claim for any damages brought about by the accident. In the event that the truck driver or trucking company was careless in causing the mishap, you are entitled to recover the damages from the accident.
After being involved in a semi truck accident, there are steps you need to take to ensure you receive a fair settlement. Steps you should take to help you while filing a claim include:
Documenting all of the truck drivers information such as name, company they work for and the insurance provider.
Receive medical treatment and strictly follow all doctors orders without any gaps between treatment.
Keep track of all expenses during recovery time including medical expenses, loss of income, property damage, estimated future medical expenses that will include ongoing treatment, and all other expenses. Document well so that you can solid proof of these expenses.
You should speak with a personal injury attorney with experience negotiating truck accident settlements. They'll be able to provide you with proper guidance and allow you to receive the maximum amount of compensation for your truck accident injuries.
Semi trucking accidents are often disastrous due to the massive size and weight of the truck, often leaving victims with major property damage and devastating personal injuries.
If you have been involved in a rear end collision with a semi truck, should definitely file a claim for your injuries. It's pretty easy to attribute fault in rear end collision settlements due to the fact that it's almost always the fault of the driver in the rear of the accident. For obvious reasons, injuries are often much more severe in rear end collisions with semi trucks than with standard cars or trucks. As a result, the settlements for these accidents tend to be a lot higher than in car on car accident settlements.
Unfortunately, trucking accidents are not uncommon and in most cases, the driver of the small automobile is generally the person who will suffer the most severe or life threatening injuries. It is important to seek out professional medical treatment as soon as possible and speak with a person attorney to find out what options you have regarding your rear end semi truck settlement. Semi truck settlements regularly turn out to be larger settlement sums as a result of the insurance protection policies that commercial businesses are required to have.
If you've been involved in a truck accident as a result of negligence from another and endure personal injuries, you might be curious about how to calculate your truck accident settlement. Trucking accidents can be devastating and leave you feeling overwhelmed and struggling to pay for the expenses caused by the accident, which are often high due to the severity of injuries usually sustained in trucking accidents.
A truck accident settlement calculator is a tool to help you obtain an estimated settlement value for your accident claim. If you have been in a trucking accident and curious as to the value of your claim might be, you can use a car accident settlement calculator to receive that estimate. The calculator will factor in specific variables such as special damages and general damages. Special damages are expenses that include medical bills, loss of income, and property damage. General damages are calculated by pain and suffering and emotional distress. In order to ensure you receive a fair settlement offer, it would be wise to use a truck accident settlement calculator to get some sort of estimation and be educated as to what a fair value for your settlement will be. If you are planning on settling without an attorney, always keep in mind that insurance companies will try and offer you the least amount of compensation as possible.
Our trucking accident calculator uses a general formula that includes adding the following items together:
Total medical bills
Future medical expenses
Property damage to your vehicle
Income lost from missed workdays due to injuries
After the total expenses have been added, a multiplier 1-5 representing pain and suffering is applied to the total above. When deciding what the multiplier will be, you must take a look at how severe your injuries are. If the injuries you sustained result in ongoing pain requiring months or longer to recover, affecting simple everyday tasks the multiplier applied will be higher. If the injuries sustained are less severe, the number will be lower on the scale.
When using a trucking accident calculator to receive an estimated settlement value for your injuries, you must first understand how to use the calculator. You will be asked to answer a few questions regarding the amounts spent as a result of the accident. You will need to enter in how much your medical bills are for receiving treatment following the accident. If you did not receive medical treatment, the calculator will calculate your injuries on a daily rate. You will also be asked to enter your estimated future medical expenses if ongoing medical treatment is required to treat your injuries. Next you will need to enter in property damage which includes the amount spent on repairs to your vehicle. If you were unable to attend work during your time of recovery, you will be asked to enter in the amount of wages you were unable to receive due to your absences. Not only will you be asked to enter in the loss of income during recovery time, but also to enter the estimated future loss of wages from treatment necessary for your recovery. Once you have answered all of the questions regarding expenses spent and lost due to your injuries, the calculator will estimate a multiplier 1-5 representing pain and suffering endured from the injuries. The lower the number, the less severe the injuries with a quicker recovery time. The higher the number, the more severe injuries, that result in a long lasting recovery. Once the multiplier is applied, you will have your estimated truck accident settlement value.
Commercial semi truck insurance policies tend to be worth more than a passenger vehicle insurance policy. They can be worth millions. This is due to the large size of the truck and amount of coverage that is fundamental due to the harm and damages such a massive vehicle can administer. The insurance policies for a commercial semi truck are typically very large and can lead to million dollar payouts to any injured victims and for this reason, commercial trucking insurance companies will do everything in their power to find fault in anyone but their policy holder.
A semi-truck accident settlement or lawsuit tends to be both larger and more complicated than the average car accident settlement. Part of the complication is around ownership of the trucks, employment status of the driver ,and the severity of the injury.
But a major part of the larger settlement amounts in commercial truck accident cases is the insurance policies, which differ from standard auto insurance not so much in substance, but in policy limits. Every state has different laws around insurance policy limits, but in general drivers of commercial semi trucks (and/or the companies that employ them), are required by law to carry insurance that will cover 2-3 times the amount of a normal personal auto insurance policy.
Typically in a car accident settlement negotiation, one or sometimes both drivers can be found at-fault. If you are involved in a semi-truck accident things become a little complicated. Truck drivers are covered under a different type of insurance therefore allowing the trucking company to take partial responsibility. Meaning, if a company employs the truck driver rather than the driver being self employed it is possible for you to sue the company.
But what if YOU are the truck driver and a passenger vehicle hits your semi truck? If you become involved in any type of accident where the other driver was found at-fault for negligence, you have the option to sue for damages. It is unlikely that the driver of the semi-truck will become injured but not impossible. If and when this does happens (and it does), you're absolutely able to sue the at fault driver or file a car accident claim with their insurance company for your injuries.
After being involved in a trucking accident, it's important to know what type of attorney you should contact to handle your claim. In the unfortunate event that you were involved in a semi-truck accident caused by the carelessness of another driver, you will need a truck accident attorney who is qualified and knowledgeable with complex claims to guarantee maximum compensation owed. Trucking accidents typically leave victims with severe physical injuries along with totaled vehicle damages. Trucking attorneys are experienced in investigating the liable party, personal injuries, finding falsifications in trucking records, recovering compensation for property damage, loss of wages, medical expenses and pain and suffering. You can hire a personal injury attorney as well however, there are trucking attorneys that focus on this specific type of accident.
If a semi truck hit your car, you should absolutely call a lawyer. Generally truck accident claims are handled by personal injury attorneys – make sure ask specifically about their experience in handling semi truck accident cases. Because of the commercial nature, additional insurance, and often serious injuries attached to truck accident settlements, trying to negotiate a truck accident settlement yourself is a risky proposition, and you could end up leaving a lot of money on the table.
Most personal injury attorneys offer a free consultation, so if you speak to one or two that you don't like, call a few more. Ask lots of questions. Truck accidents are complex and can be a lot of work, but most attorneys are happy to take them due to the higher average settlement amounts usually seen in truck accidents. In addition to the free consultations, most truck accident attorneys work on a contingency fee basis, meaning they only get paid as a percentage of the truck accident settlement. This means two things:
You won't have to pay thousands of dollars in retainer fees out of pocket, everything is free up front and charged on the back in IF the lawyer wins your case.
You and your attorney have aligned interests – you both benefit from them getting you the highest truck accident settlement possible. In many family and business law situations this is not the case – the attorney is incentivized to drag things out and "milk the clock", since they are getting paid (handsomely) by the hour. In a car, truck, or motorcycle accident settlement claim, the attorney is incentivized to get the most money for you in the shortest time possible – Which is good news for people who don't like paying hourly attorney fees.
Every truck accident is different. Several factors must be accounted for when determining a settlement value on your trucking accident. When configuring a settlement value, you must factor in these variables to decide the worth:
Who is liable?
Severity of injuries
Medical expenses
Were there any fatalities?
Insurance coverage
It's important to understand liability when being involved in a trucking accident. If the driver of the commercial vehicle is found less than 50% at fault, it's possible you will not receive any compensation from their insurance. But let's say you were found partially at-fault and the police report states you were 20% at-fault. Whatever the case was worth, 20% liability factor would be deducted from the value.
Understanding how compensation is divided in the unfortunate event of a semi-truck accident varies from a regular car accident or even motorcycle accident. In all semi-trucks, they have a little mechanism called a black box that can determine several factors such as the speed in which the truck was going. This is helpful when determining whom the at-fault party is and will decide how compensation is disbursed. Commercial vehicle accidents can have devastating results and have a tendency to have large settlement amounts. In the case of a commercial vehicle and non commercial vehicle accident depends on liability. Compensation can be decreased due to which parties were contributory to the accident. If you were in the car as opposed to the semi-truck and you were proven to be 51% or more at-fault, it's possible you may not receive any compensation from the commercial vehicles insurance company.
Being involved in a collision is a traumatic event in itself. Now add 18 wheels instead of 4 and a commercial vehicle insurance company and things become a little more complicated. However, when determining fault in a semi truck accident you will ask the same series of questions as if it were a regular car accident while investigating and determining who the at-fault party is. A semi-truck driver must obey a series of rules including:
Must not drive tired and must take proper breaks
Age (must be 21 or older)
Truck inspections are mandatory
Cargo secured safely to ensure safety of others on the road
Must not use cell phones or other distractions while driving
Follow all other general traffic laws
It is important to remember that although, many truck driver's work for a trucking company, oftentimes the driver is an independent contractor implying that the trucking company is not responsible for the driver's mistakes.
We see large commercial vehicles, otherwise know as semi-trucks, everyday during our daily drives. They are large and heavy vehicles that may not be properly maintained, leading to deadly and serious accidents, including rear-end collisions. These trucks can weigh anywhere from 10,000 to 80,000 pounds depending on what they are carrying, making a rear-end collision dangerous due to the extreme weight and sheer size of the commercial vehicle.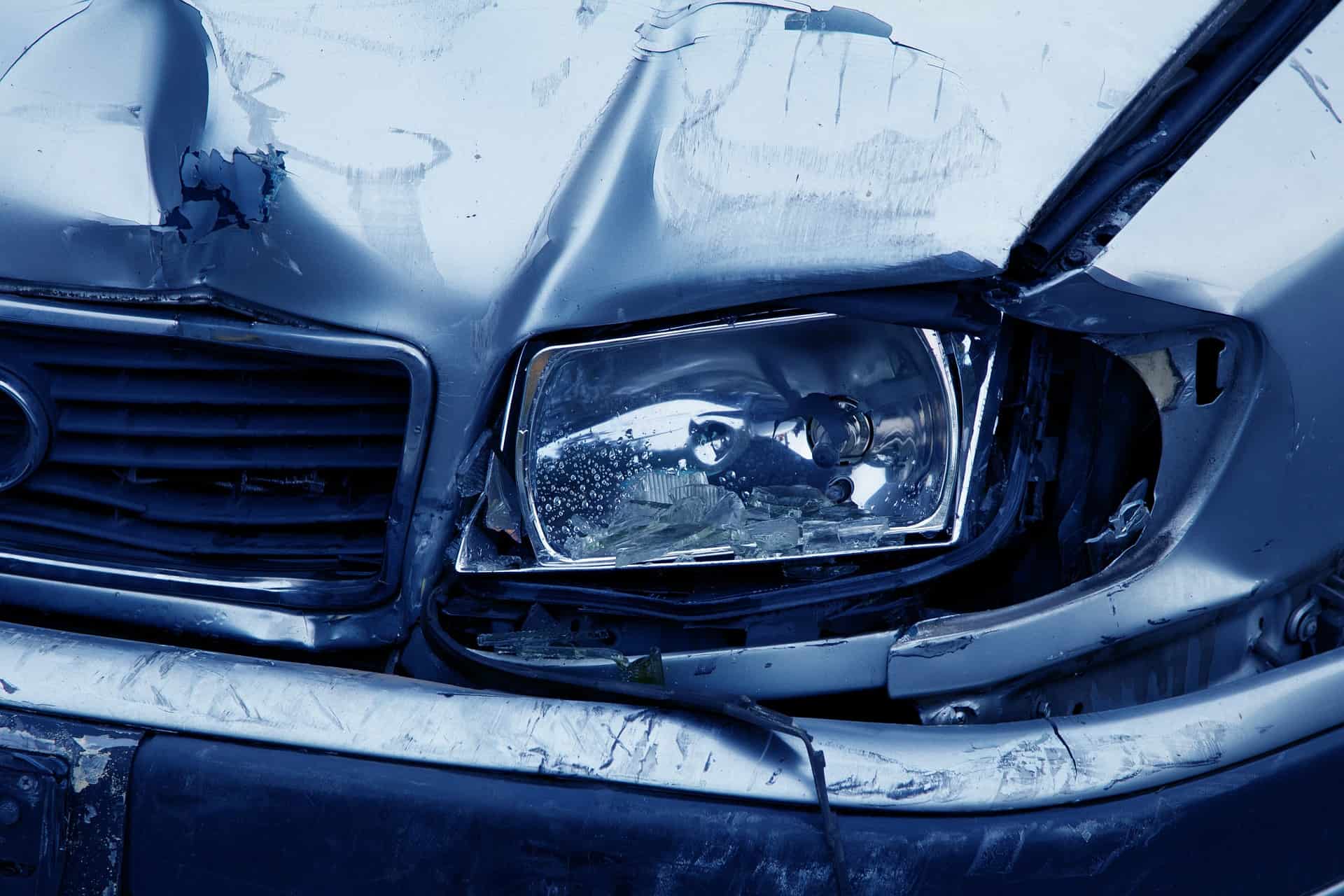 How Much Is Your Car Accident Settlement Worth?

Find out the maximum compensation you could receive.
Unlike other drivers, commercial truck drivers are held to a higher standard on the road. As commercial truck drivers, they must have additional licensing, abide by rules for how many hours they can be on the road between rest breaks, and other regulations. For this reason, suing a commercial truck driver for a rear-end accident is more complicated than suing an individual driver who is not on the road as part of their job.
Also, determining ownership and responsibility for the truck that rear ended you is another key issue in suing a commercial truck driver for a rear end accident. In most cases, a commercial truck is owned by a trucking company and operated by the driver. However, in some cases, the truck is leased to the driver, who is also the owner and operator of the vehicle. Therefore, in cases involving being rear ended by a commercial vehicle, a careful examination of the accident and the ownership of the truck involved is required.
Large trucking companies generally have their own insurance companies and will fight for their drivers to pay out as little as possible to the victim.
You may have the option to sue a commercial truck after being rear-ended, or you may decide to take an out of court truck accident settlement rather than go through the time and expense of litigation. In most truck accident cases, especially when there are serious injuries involved, the amount you can win in a truck accident lawsuit will be a lot higher than what you'll get offered in an out of court settlement. However, sometimes the prospect of a pending lawsuit (especially when the odds of winning don't look good) will often cause settlement offers to go up as the at fault parties realize they are better off settling out of court, even for a larger amount.
Speaking with a personal injury attorney that's versed in trucking accident claims can help you understand which is the best course of action to take.
Speak to a Car Accident Attorney
18 wheeler accidents can be complex when it comes to estimating a settlement amount.
Each trucking company has an insurance company in which they will defend their drivers and themselves by utilizing strategies to reduce compensation. It's impossible to pinpoint the exact settlement amount you'll receive. Every accident is different with a multitude different factors to determine how much a victim may be owed, including:
Severity of injuries
Lost wages
Compensation for any lost earning potential resulting from the accident
Pain and suffering
Loss of companionship
Property damage
Medical expenses
However, by looking at high level numbers, like nationwide averages, and then looking at some actual 18 wheeler settlement amounts in claims similar to yours, you should be able to get into a reasonable close range.
Here are some examples of 18-wheeler settlements:
18-wheeler accident settlement of $183,215 after a semi-truck hit him leaving him with neck, back and head injuries.
18-wheeler accident settlement of $600,000 after a semi-truck accident. The accident happened at night and the truck did not have proper reflectors. Victim sustained head injuries.
Commercial vehicle accident settlement of $2,000,000 after semi-truck crashed during a rainstorm leaving her with multiple fractures to her legs and just about had her arm amputated.
After being involved in a semi truck accident, victims are typically left with serious misfortunes and damages, which is why people often wonder how long it will take for your truck accident settlement to be finalized.
After a semi truck accident, knowing when you will receive compensation is significant to the victims in regards to paying off expenses that occurred during the accident. Every semi truck settlement has a timeline, and some may take longer than others depending on a few general variables. However, it can be confirmed that a semi trucking accident will generally take longer than a regular car accident settlement. Some common factors to help get a better understanding on how long the timeframe may be include:
The investigation process/ determining fault
Insurance negotiations
Damage done during the accident
Medical expenses/wages lost/future medical expenses (many truck claims last a long time because serious injuries can take a while to resolve).
Whether or not the case goes to trial/litigation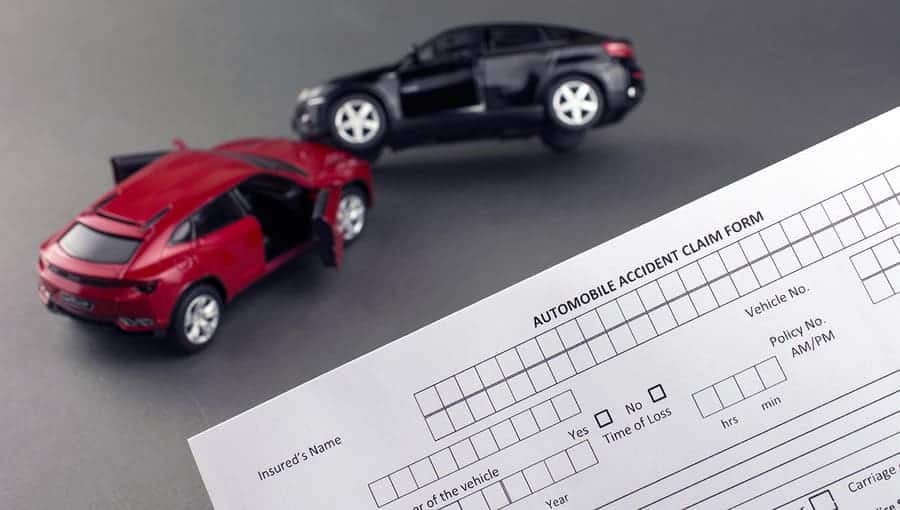 What's my car accident settlement worth?
Many of us have heard reports of massive truck accident compensation awards. From comedian Tracy Morgan's reported $90 million truck accident settlement to a $1 billion verdict awarded in a truck accident lawsuit against two trucking companies in Florida, there is no...
Commercial Vehicle Accident Settlements: Everything You Need To Know Many people are cautious when sharing the road with large commercial vehicles. There is reason to be careful, as a commercial vehicle accident can be devastating. Aside from catastrophic damage to...