Truck Accident Demand Letter
Truck Accident Demand Letter
Truck accidents cause serious and catastrophic injuries. Being hit by a semi truck is a terrifying experience for those lucky enough to live through it. But if you are involved in an accident with a large truck, you can and should file a semi truck accident settlement claim to seek compensation for damages and injuries caused by the crash. A lawyer can help you through this overwhelming process, which is generally recommended in truck accident claims due to the more severe injuries, complex insurance policies and generally larger payouts. But whether you settle your car accident claim without a lawyer or with ones assistance, writing and sending a settlement demand letter to the truck driver's insurance company is usually the first step in the process. .
The type of insurance policy that truckers are required to carry varies by state. But in each and every state truckers are required to carry a commercial insurance policy which generally provides for more than 5 million in coverage. This is important because the injuries people sustain in truck accidents can cause severe and permanent injuries, even death.
When writing your truck accident settlement demand letter it's important to make sure it's detailed. Your letter should always include all the records and bills of doctors treatment and any surgical or future medical care recommendations. Insurance companies are required to provide compensation for future care recommendations and surgery can be expensive. The driver's insurance company can also compensate you for time away from work, pain and suffering, and more.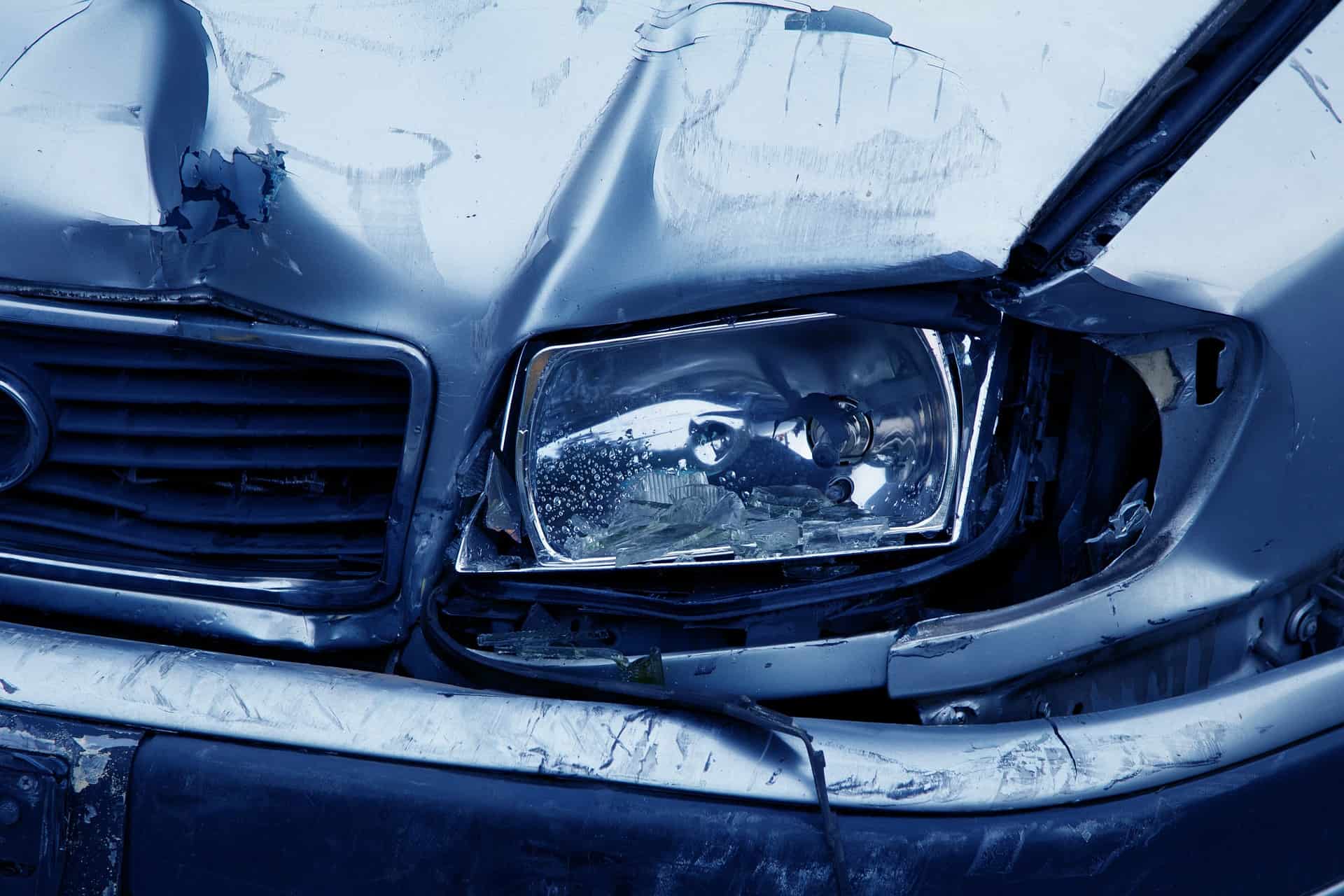 How Much Is Your Car Accident Settlement Worth?

Find out the maximum compensation you could receive.
February 3, 2021
VIA FACSIMILE: 800-321-4567
Truckers Insurance Co, LLC
Mr. Michael McDonald
123 lala Avenue
Los Angeles, CA 90010
RE:                  Your Insured:                         Fred Fernby                 
                       Claimant:                                  David Jones
                       Claim Number:                      76555-877999
                       Date of loss:                            June 1, 2020
                       Settlement Demand:            $100,000.00
FOR SETTLEMENT PURPOSES ONLY
NOTE: Including "For Settlement Purposes Only" in a truck accident settlement demand letter ensures that the correspondence is not subsequently introduced at trial should you fail to reach a settlement agreement.
Dear Truckers Insurance Co, LLC and Mr Michael McDonald,
As you know, on December 1, 2020 I was on my way to work when suddenly and without notice one of your truck drivers hit me as I was traveling through the intersection at 100th Avenue and Grand Street in Los Angeles, California. The impact was so intense that the fire department had to cut my seatbelt to remove me from the mangled vehicle.
FACTS REGARDING LIABILITY
On June 1, 2017 I was on my way to work and was hit by your insured driver. Mr. Fernby was driving his 18-wheeler truck and ran a red light as I was lawfully traveling in my Honda Civic through the intersection at 100th avenue and Grand Street in Los Angeles California.
NOTE: Try to include specific details about the accident and the vehicles included in the accident.
BODILY INJURY AND MEDICAL TREATMENT
Immediately after the hit (hint: using words like hit or crash helps the insurance adjuster visualize your pain, and thus, provide more compensation for your losses) I began experiencing back and neck pain. The pain was intense and caused me to lose consciousness for several minutes after the accident.
NOTE:  If you were just hit by a truck and have not seen a doctor then you should go see your physician or to the emergency room immediately. Your body commonly goes into shock after an accident and it is normal not to feel pain for these reasons (despite the fact that you may be seriously injured). Additionally, if you feel pain in 3-4 weeks and then go to the doctor, the insurance company will try to provide you with a low offer because you didn't go to the E.R. or the doctor immediately after the crash. For these reasons you should always go get checked out, ESPECIALLY if you've just been hit by a truck.
NOTE: A section including the injuries you sustained in the accident and a brief description of the doctors or hospitals you visited throughout treatment lets the insurance company and adjuster know that you were injured and required medical treatment. You will attach your medical bills/reports to the truck accident demand letter so you can prove your damages. The insurance company is required to pay for these damages by law.
Immediately after the accident I attempted to relieve my ailments via the use of home remedies such as Advil and Tylenol. Unfortunately these methods failed to substantially resolve my back, neck, and shoulder pain, and at this time, I decided to seek professional medical attention for my injuries at the Emergency Room.
NOTE: This helps the insurance company see that you were actually injured. Additionally, if you didn't feel any pain right after the crash (which is normal due to shock,) this helps the insurance company understand that you began feeling your injuries a week or 2 after the accident (extremely common in auto accidents).
Los Angeles Emergency Room
A few days after the crash, on December 4, 2020, I presented to the Los Angeles Emergency Room due to my ongoing and persistent complaints of pain throughout my body. At this time Dr. Brody examined me and found that I suffered a broken wrist in the crash along with neck, back, and spine injuries after the crash. Dr. Brody took x-rays and a CT scan of my cervical and lumbar spine along with my left wrist which was found to be fractured. He instructed me to follow-up with an orthopedic specialist.
NOTE: Putting the doctors recommendation in your truck accident demand letter lets the insurance company or adjuster know that the doctor prescribed you a course of treatment.
Dr. Ronald Jones, M.D. Orthopedic Institute L.A.
On December 4, 2020 I presented to Dr. Jones, M.D. who is an orthopedic specialist. He read the x-ray from the emergency room and decided the best course of treatment would be to put my hand/wrist in a cast for 6 weeks.  Dr. Jones then prescribed an MRI of my cervical and lumbar spine to better assess the damage done in the crash.
NOTE: If the doctor prescribes an MRI, make sure you get it. If you don't, the insurance adjuster may think you were uninjured because you didn't follow the doctors recommendations.
California Imaging
On December 5, 2020 I went to California Imaging to get an MRI of my cervical and lumbar spine per Dr. Jones's orders. The MRI results are as follows:
Example: Neck injury
Example: Back injury
Example: Shoulder injury
NOTE: Listing your MRI results shows the adjuster that you were actually injured in this crash. If you have positive MRI findings, there is no better evidence to prove your injuries. If you have a large number of medical providers, make sure you list each and every one, and the length of time you treated with that Dr. or facility before moving on to the next section of your demand.
LOST WAGES
Due to my injuries that were caused by your insured driver's actions, I missed four weeks of work. I am a chef at a locally renowned restaurant and because of the pain and injuries that I sustained from the car crash, I was unable to perform my duties at work. Even after being cleared to return to work, I still experience pain in my back and wrist while working.
NOTE: If you lost wages due to missing work for doctor's appointments or during your recovery, make sure you document the hours missed along with proof of your income like a pay-stub or paycheck. If you had to miss work due to recovery, be sure to obtain a letter from your doctor stating when and why you were out of work. This helps  to prove your loss so you can eventually be compensated for it. All of the time you missed from work can be recovered in your car accident settlement.
DAMAGES
NOTE: This is arguably the most important section of your truck accident settlement demand letter because it lists the amount of your medical bills, lost wages, etc. These items are commonly referred to as, "damages."
Please see below for a list of damages I sustained as a direct and proximate result of the negligence of your insured.
Dr. Brody California E.R. – $4,000.00
California Imaging – $4,500.00
Dr. Jones (Ortho) – $10,500.00
Out-Pocket-Expenses – $500.00
Lost Wages – $5,000.00
TOTAL MEDICAL:                        $24,500.00
TOTAL DEMAND:                         $100,000.00
NOTE: Putting the total amount of damages helps the adjuster clearly see the costs you have incurred, and the value of your potential claim. Putting your "total demand" amount will show the adjuster the number you wish to settle for. You do have the option to demand a higher settlement amount and move forward with negotiations.
SETTLEMENT DEMAND
I suffered immensely as a result of the negligence of your insured driver. After consideration of my injuries, the medical treatment I have received, my lost wages, and my ongoing pain and suffering, I believe $100,000.00 is a fair and reasonable sum to compensate me for my loss. Had your insured been paying attention and not ran the red light, I never would have been injured. Please reach out to me should you require more documentation or details or to discuss this settlement demand further. I expect a response no later than no later than February 15, 2020 by 5:00 PM.
Respectfully,
Sarah Parker
(648) 246-8102
NOTE: Trucking companies insurance adjusters can be tough negotiators and you should give them a deadline to respond. Always make sure to provide a number that you are looking to settle your case for. Make sure not to ask for too much, but make sure you ask for more than you want to settle the claim for so there is room to negotiate, especially when dealing with a truck accident. Truck accidents are higher value claims because of the size and weight of trucks and injuries and damages they cause when involved in an accident with another vehicle on the road. For these reasons, make sure to get all the medical treatment you can and that your injuries are healed before sending your truck accident demand letter.
Need a Truck Accident Lawyer?
Free, no risk legal consultations are just a phone call away. Call us today at 877-810-4067 to connect with an experienced truck accident attorney. 
If you've been injured in a collision with a vehicle while riding an e-bike or e-scooter, you have clear legal rights. You could have multiple claims depending on what happened, and you could be entitled to significant compensation depending on the extent of your...