Motorcycle Accident Settlement Guide
Motorcycle Accident Settlement Guide
A motorcycle accident is something that no rider wants to go through. A motorcycle accident can cause serious physical, emotional, and economical damages. If you have suffered motorcycle accident injuries, it is important to protect your rights to ensure that you receive the compensation that you deserve. This article will guide you through the process of filing a claim for your injuries, and getting a fair motorcycle accident settlement offer.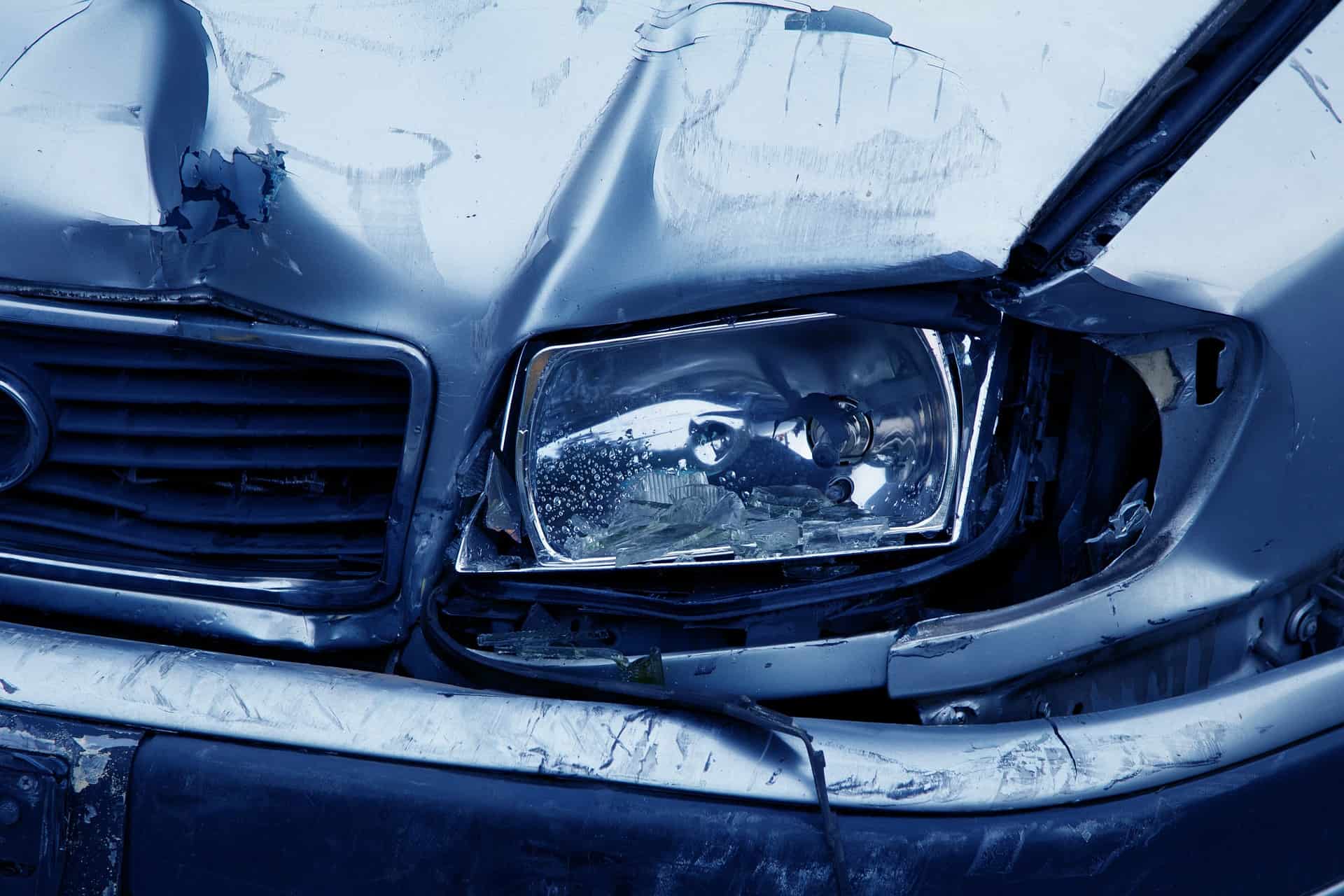 How Much Is Your Car Accident Settlement Worth?

Find out the maximum compensation you could receive.
In order to maximize the value of your motorcycle accident settlement, you will want to have as much information as possible. This page covers various aspects of motorcycle accident settlements, including common injuries, making fault determinations, damages, and what to expect.
Because motorcycle accidents can lead to serious injuries, there is a likelihood that your motorcycle accident settlement will be a good deal higher than a normal car accident settlement where one car hits another. That said, it can be hard to come up with an estimate for a fair or average settlement amount for a motorcycle accident. Some studies have shown an average motorcycle accident settlement amount of around $70,000 in the US as of 2020.
However, the injuries suffered and the facts surrounding the crash have a big impact on the overall settlement amount for the motorcycle accident.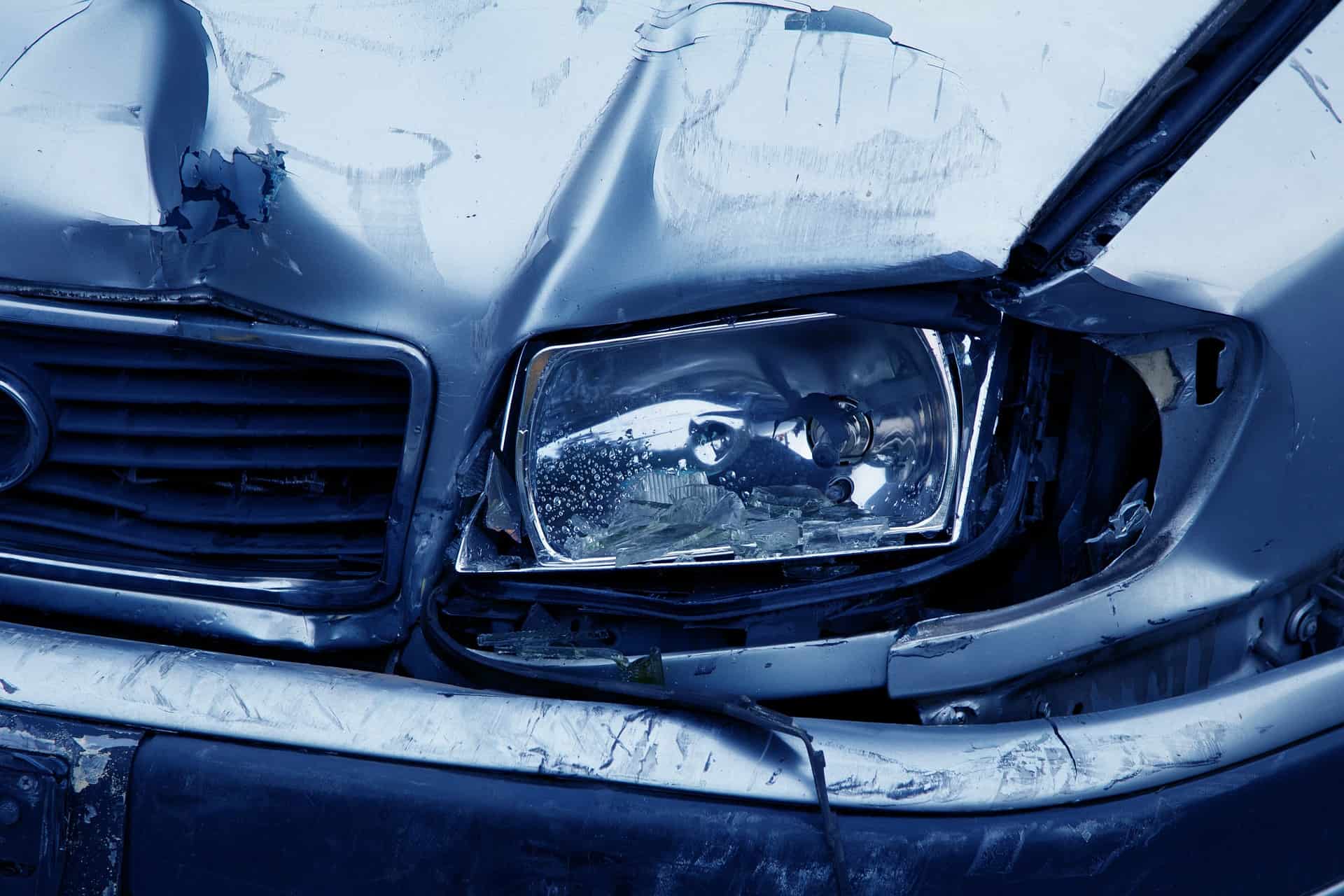 How Much Is Your Car Accident Settlement Worth?

Find out the maximum compensation you could receive.
How Long Does It Take to Settle a Motorcycle Accident Claim?
The amount of time it takes to settle a motorcycle accident case depends on many factors. These can include the severity of your injuries and the losses that you incurred, the number of parties involved, the impact that the accident will have on your life, whether your need to file a motorcycle accident lawsuit, and even the insurance adjuster that your claim is assigned to. In a smooth motorcycle accident settlement that doesn't go to court and has minimal back and forth negotiation, it may only take a few weeks from the time of the accident to the time the settlement check arrives. In more complex or contentious motorcycle accident settlements, when there are severe long term injuries involved, or when the case goes to court, the settlement can take years.
Common Causes of Motorcycle Accidents
It is important to understand the common causes of motorcycle accidents. How the accident occurs is relevant to determining fault. The allocation of fault can directly impact the value of motorcycle accident settlement. Some common causes of motorcycle accidents include:
Poor Traffic Conditions
Poor traffic conditions such as congested roadways can be dangerous for motorcyclists. In 2019, 61% of motorcycle fatalities occurred in urban areas versus 39% in less congested rural areas.
Reckless Driving
Reckless driving such as speeding is a major cause of motorcycle accidents. According to NHTSA data, 33% of all motorcycle riders involved in fatal crashes in 2019 were speeding. Motorcycle riders between the ages of 21 and 24 had the highest rate with speeding playing a role in 49% of fatal crashes. Moreover, 30% of motorcycle riders involved in fatal crashes in 2019 did not have a valid motorcycle license.
Driving Under the Influence
Driving under the influence is a major contributor to motorcycle accidents. In fact, motorcycle riders involved in fatal crashes in 2019 had higher percentages of alcohol impairment than any other type of motor vehicle driver.
Weather Conditions
Weather plays a major role in all motor vehicle accidents. Bad weather such as rain, fog, or snow can lead to slippery roadways and poor visibility, which increases the chances of getting into an accident.
Common Motorcycle Accident Injuries
According to the National Highway Traffic Safety Administration (NHTSA), there were 5,014 motorcyclists killed in crashes in 2019. Motorcyclists are nearly 29 times more likely than passenger car occupants to die in an accident based on the number of miles traveled. Motorcyclists can significantly reduce the likelihood of death or serious injury by wearing a helmet. The NHTSA estimates that helmets are 37% effective in preventing fatal injuries.
Motorcycle accident injuries are often serious. Some common motorcycle accident injuries include:
Road Rash
Road rash is a skin abrasion that is caused by friction. The injury occurs when a motorcyclist falls and slides across the roadway. Depending on the speed at which the rider was thrown from the bike or the force of the impact, the damage to the skin may be significant.
In some of the worst circumstances, the damage can go past the skin and expose fatty tissue, muscle, or even bone. In some cases, the rider may require painful, expensive skin grafts to repair the wounds.
There is also the possibility of infection. infection, which can be life-threatening. Road rash is a common injury in motorcycle accident settlements.
Brain Injuries
Helmets can save lives and reduce the likelihood of suffering a serious brain injury. However, many crash victims with helmets still suffer debilitating head injuries ranging from mild concussions to permanent brain damage.
Traumatic brain injuries can vary greatly in severity. The victim can experience health problems that last a few days or the rest of their lives. Traumatic brain injuries are also a leading cause of death in the United States. Suffering a traumatic brain injury can significantly increase the amount of a motorcycle accident settlement.
Leg Injuries
A motorcyclist's legs and feet are near the ground and are the first thing to hit the pavement in many crashes. The lower extremities can also be crushed by the weight of the motorcycle during the accident. Because of this, leg injuries are very common in motorcycle crashes. Broken bones and torn ligaments are very painful injuries and the healing process can be lengthy, and as a result leg injury settlements in motorcycle accidents are often larger than leg injury car accident settlements.
Chest Injuries
Injuries to the torso can cause many problems that aren't immediately obvious. The rib cage protects many vital organs in the body. But a traumatic crash can crack the ribs, cause a collapsed lung, or cause internal bleeding. This can lead to severe infections or pneumonia.
Spinal Cord Injuries
A spinal cord injury can lead to paralysis and other nerve problems. Motorcycle accident settlements involving spinal cord injuries can result in significant damages. These injuries often require long-term medical care and can reduce the victim's quality of life.
Serious spinal cord injuries can lead to paralysis or even death.
Determining Fault in Motorcycle Accident Settlements
Fault typically plays an important role when calculating the amount of a motorcycle accident settlement. The victim has the burden of proving that another party caused his injuries. If the victim can prove fault, he is more likely to receive a fair settlement for a motorcycle accident.
State Negligence Laws
The law of the state where the accident occurred also plays an important role in motorcycle accident settlements. States either have at fault or no-fault insurance laws.
In at-fault states, drivers must pay for damages that they cause. Drivers buy liability insurance to protect them from personal liability. The insurance company will step in to defend the motorcycle accident injury claim.
There are a dozen states that have no-fault car insurance laws. In these states, drivers buy personal injury protection (PIP) coverage. PIP covers the insured driver's medical expenses regardless of fault. But even in no-fault states, it may be necessary to determine fault.
In some instances, victims can step outside of no-fault and file a motorcycle accident personal injury claim lawsuit. For example, if the victim's damages exceed PIP coverage limits.
In these cases, and in at-fault states, the state's negligence laws determine whether the victim can recover and the amount of the damages award.
Pure Comparative Negligence
In pure comparative negligence states, the victim can recover damages from the negligent party. But her damages will be reduced based on her share of fault for the accident.
For example, suppose you are riding your motorcycle and a car crashes into you. You suffer serious motorcycle accident injuries. You file a motorcycle accident injury claim with the driver's insurance company. The insurance company is unwilling to offer a fair settlement for a motorcycle accident.
You hire a motorcycle accident lawyer and file a lawsuit. Your case goes to trial and the jury finds in your favor. They determine that your damages total $100,000.
But they also find that you were 50% at fault for the accident. In a pure comparative negligence state, you will receive $50,000 (50% of $100,000).
Modified Comparative Negligence
Other states have a modified comparative negligence standard. In these states, damage awards are also reduced by the victim's share of fault for the accident. But if the victim is more at fault than the other party she will not recover. Returning to the example above, if the jury found that you were 51% at fault for the accident you would receive no damages.
Contributory Negligence
A handful of states have contributory negligence laws. In these states, a victim cannot recover damages if he played any role in causing the accident. Even if the victim is only 1% at fault, he will not receive any compensation.
Determining fault in any car accident or personal injury case is complicated. Insurance adjusters will consider many factors when making a determination. State negligence laws can also influence the amount of your motorcycle accident settlement. An experienced motorcycle accident injury lawyer can help you determine what your case is worth.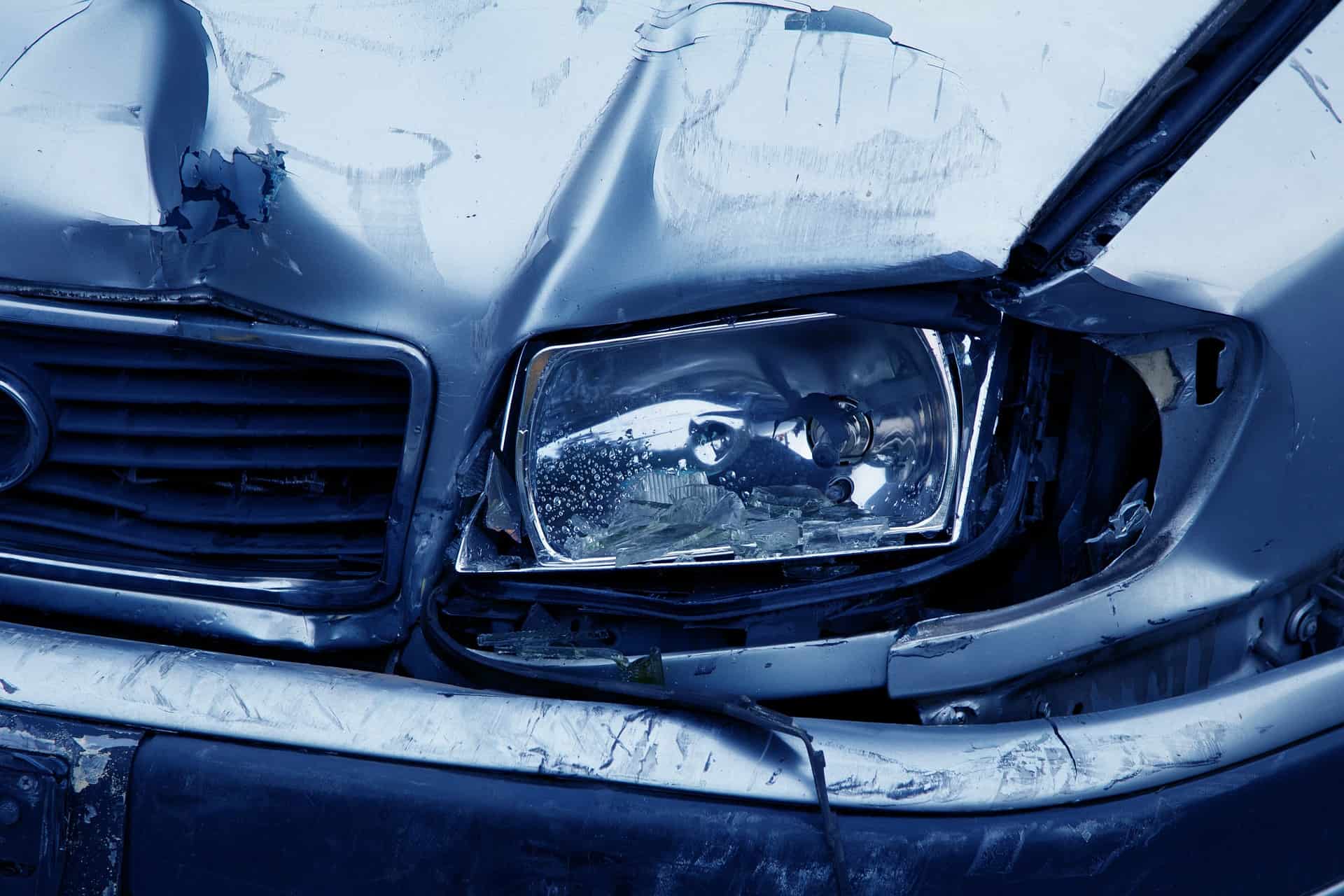 How Much Is Your Car Accident Settlement Worth?

Find out the maximum compensation you could receive.
Average Motorcycle Accident Settlement
Accident settlements can vary broadly. There are many factors that go into determining a settlement amount. If the accident was minor and did not result in serious injuries, your settlement may only be a few thousand dollars. You will receive enough money to pay for your medical expenses, any lost wages if you had to miss work, the cost of repairs to your motorcycle. Many times, settlements are limited to the amount of coverage held by the at-fault party. Or, if you have to file with your own insurance company, your own limits dictate how much you can receive for a minor accident.
Read more about Average Motorcycle Accident Settlements
If you are seriously injured after a motorcycle accident, you may want to pursue legal means that will allow you to collect a higher settlement. Riding a motorcycle comes with inherent risks and injuries from a crash can be more severe than if the crash happened with a car. Because of this, many motorcycle accident settlements pass the threshold of $100,000 and up. However, there are many things taken into consideration to calculate how much compensation is fair.
To value a motorcycle crash claim, two things must be considered carefully: liability and damages.
Liability
Liability means who was responsible for the crash. Sometimes there is one person who is wholly at-fault for an accident. Other times, both or all parties involved share some of the fault. Liability has to be proven and sometimes that can be a battle. Evidence must be taken into account to show if there were negligent actions that resulted in the crash. If you cannot prove negligence or liability on the other party, your settlement will not be very large.
Damages
Damages are the costs that you incurred as a result of the accident. There are a couple different types of damages. The main ones are economic and non-economic. Economic damages are easy to prove – they include medical bills, lost income, and any other expenses. Non-economic is a little more tricky. These are things that cannot be proven on paper, such as your pain and suffering or mental trauma.
If your accident was minor and there were no injuries, you will not be owed very much money. But if your accident totaled your motorcycle and landed you in the hospital for days, your claim will be worth a lot more. After an accident, it is important to keep track of bills and receipts. Keep a journal chronicling your recovery and the effects that the accident had on you.
However, keep in mind that the total of your damages means nothing if negligence from the other driver cannot be proven.
Filing a Motorcycle Accident Lawsuit
Even if you intend on settling your motorcycle accident claim, you may need to file a lawsuit. There are usually two reasons victims file a motorcycle accident lawsuit. First, the insurance company may be unwilling to settle or agree to an adequate settlement. By filing a lawsuit, you can both put pressure on the insurance company and if the case goes to trial, potentially get more damages from a jury.
The second reason is the statute of limitations. The statute of limitations sets a deadline for filing a personal injury claim. The deadline is different in each state. For example, the statute of limitations in Louisiana is 1 year. But in North Dakota it is 6 years. The statute of limitations starts running from the date of the accident. If you fail to file a lawsuit by the deadline, you will likely forfeit the right. At that point, the insurance company has little incentive to settle. They know that you lack recourse through the court system. So, by filing a lawsuit before the deadline expires, you preserve your right to go to trial. If you reach a settlement for your motorcycle accident, you can always withdraw the lawsuit.
Settlement Value vs Trial Value
When talking about averages and estimates of motorcycle accident settlements, it is important to consider the difference between settlement value and trial value. Settlement value means the amount that you hope the case will settle for, and how much you'll ask for in your motorcycle accident settlement demand letter. This is your goal when going through negotiations with the insurance company. Settlement value is the amount that you request in your demand letter to the insurance company. The settlement value is potentially less than the amount you could get if you took your case to trial. However, there is always the risk that you could lose in court.
Conversely, the trial value is what you could win if you sue and take your claim to court. When you take a lawsuit to trial, your settlement is in the hands of the judge and/or jury. If you can prove that the other party acted negligent and hold liability for the crash, your case could settle for a higher amount than you would have received in pretrial negotiations. The judge may even choose to charge the at-fault party with punitive damages, which is an amount that is added to the total judgement as a punishment. However, if there is shared liability for the crash or the evidence is lacking to back your claims, taking your case to trial could be a risky move. There is a chance that you could walk away with nothing.
Speak to a Car Accident Attorney
Is There A Bias Against Motorcycle Riders?
Sadly, many people see driving a motorcycle as an unnecessary risk that some people choose to take. And while biases have no place in a courtroom or settlement negotiation, it is a unfortunate reality. There are people who disapprove of motorcycle riding and they are not primed to take pity on a victim of an accident who was riding a motorcycle.
When you take your claim to court, you may face negative stereotypes that make it harder to win your case. If people who have a predisposed bias see that you share any liability, they may decide that you are not deserving of a motorcycle accident settlement.
Taking this into account, it is important to make sure that your claim is solid if you choose to take it to court. Keep a record of the costs you incur from the accident, make sure that a police report is on file, and provide any evidence you can to support your case.
Motorcycle Accident Settlement Examples
It is important to keep in mind that each motorcycle accident is different from another. There are specific factors that determine the amount of a motorcycle accident settlement and how long it takes to settle. The only way to find out a reasonable estimate for your case is to speak with a motorcycle accident injury lawyer. Most law firms offer a free consultation for motorcycle accident claims, so you can find out if you have a case and how much your settlement may be worth.
That being said, here are a few examples of actual motorcycle accident cases and the amounts they settled for:
Motorcycle Accident Settlement Example

How The Motorcycle Accident Happened:

On February 5, 2020, I was riding my Black Honda Triumph Motorcycle to the grocery store in Downtown Los Angeles. I was wearing my helmet, safety vest, gloves, and other protective gear. I was enjoying my ride and the roadway was clear and dry. It was approximately 8:15 pm, and I was a few blocks away from the store when suddenly a large SUV reversed out of their driveway and struck me. The force of the impact ejected me from my motorcycle, and I began skidding on the pavement. I was scared, nervous and did not know if the SUV was going to run me over.

The driver that hit me tried to blame me for the accident while we exchanged information at the scene. She said that I was speeding and that the accident was my fault. I knew this was not the case because I always use extreme care and caution when riding my motorcycle. We finished exchanging insurance information at the scene and I took pictures of the damages to her vehicle, my motorcycle, and also made sure to take photos of the injuries that resulted from me being thrown from my motorcycle and hitting the ground.

INJURIES SUFFERED IN THE MOTORCYCLE ACCIDENT

Immediately after the crash, I was in a state of shock. I began experiencing the onset of pain and discomfort throughout my body. As we exchanged information, my pain and symptoms were worsening and I had road rash on my arms, legs, thigh, and forearm. My back and neck were killing me. I knew that I needed to go to the emergency room for treatment and examination of my motorcycle accident injuries. I briefly lost consciousness after impact because my head hit the pavement when I was ejected from the motorcycle. I was experiencing a throbbing headache and was bleeding from my arms, hands, and forearm.

A neighbor down the street heard the crash and called 911. The paramedics arrived on scene within 5 minutes and the police department arrived shortly after. As I was being examined by EMS, a police officer came over to me and took my statement. I relayed the facts of the collision and also made sure to tell the police that the other driver was in reverse when she hit me. In California, a resumption of fault is placed an individual drivers that are reversing. The police officer told me that he would be citing the other driver for failing to yield the right of way and was the sole, direct, and proximate (or legal cause) of the motorcycle accident.

At this time, the paramedics advised that I would need to be transported to the emergency room for treatment of my injuries. I was reluctant at first because I knew how expensive the ambulance and hospital visit would be, but eventually decided to be transported because I knew that the other driver was at fault for the crash.

I arrived to Downtown Hospital for treatment of my motorcycle accident injuries. I was seen by a doctor right away who cleaned and debrided my wounds. There were rocks and asphalt in my arms, thighs, and forearm from being dragged across the pavement after the hit. It was extremely painful while they were cleaning my wounds and the doctor gave me a shot of lidocaine in my arms and thigh for pain management. A CT of my neck, low back and head was taken which revealed no fractures or dislocation. I was prescribed pain medication and my wounds were sterilized prior to being discharged home with instructions to seek further care and treatment for my motorcycle accident injuries.

The following morning, I was experiencing severe pain and discomfort in my arms, legs, and forearm from the road rash. Additionally, I had substantial neck, back and head pain and discomfort. The road rash was the most painful part. My skin felt like it was burning and extremely sensitive to touch. The emergency room doctors provided me with cream to dress my wounds and I was sure to follow their instructions carefully as I did not want there to be permanent scarring. Since my pain and symptoms were worsening in the hours immediately following the motorcycle accident, I decided to seek professional medical care and treatment for my motorcycle accident injuries.

The following day, I found a Chiropractor near my home in Long Beach, CA and scheduled an appointment later that day. By this time, I was experiencing pain in my neck, low back, shoulders, right knee, and head. I was examined by the chiropractor who told me that I had a reduced range of motion in my neck, low back, and shoulders. Even the simplest of tasks such as bending down to tie my shoes caused me significant pain. The chiropractor advised that I return for treatment 2-3 times a week for treatment. He referred me to urgent care to be examined and obtain a prescription for MRIs. I continued treatment here over the course of 4-6 weeks prior to being discharged with symptoms.

One week later, I went to an urgent care facility in Los Angeles California that my chiropractor referred me to. The urgent care doctor prescribed me an MRI of my right knee, right shoulder, and low back.

3 days later, I went to On Call MRI for the recommended imaging studies. The impressions revealed the following:

MRI Right Knee:

Mild intrameniscal degeneration within both horns of the medial and lateral meniscus.
Partial tear of the lateral medial meniscus.

MRI Right Shoulder:

Mild supraspinatus tendinosis of right shoulder
Rotator cuff intact
Partial tear of supraspinatus tendon.

MRI Lumbar Spine:

L2-3: 5 mm disc protrusion indenting the thecae sac.

L3-4: Mild to moderate stenosis with 1.5 mm protrusion indenting the ventral aspect of spinal cord.

L4-5: 3.5 mm protrusion with indentation on thecal sac with mild to moderate stenosis.

L5-S1: 6 mm protrusion with bilateral neural foramina narrowing. Impingement on bilateral exiting nerve roots. Annular tear seen at this level. Mild to moderate degenerative disc changes seen throughout lumbar spine.

The injuries to my arm, thigh, forearm, and leg road rash were healing, however I knew that there was going to be permanent scarring, since the road rash I suffered when I was thrown from my motorcycle were deep and painful. Since the beginning of my treatment, I had been dressing my wounds ever 2-3 days and making sure there was no infection. I was also taking over-the-counter pain medication and an antibiotic.

I returned to my chiropractor for a follow-up, and he referred me to see a pain management specialist to review the results of my MRI's with me. The following day, I presented to Dr. Song, M.D. a pain management physician who went over the results of my MRI's with me. He advised that I should receive a steroid injection to my right shoulder along with a PRP injection to my right knee to manage my pain.

The doctor told me that he could do the injection in office later that day. He went over the risks/benefits of the procedure with me and assured that it would provide me with substantial pain relief. Since I was completely unable to lift heavy objects, play with my daughter, and type on a computer let alone perform any of my usual daily living activities, I decided to move forward with the injections. Fortunately, they provided me with significant pain relief. Dr. Song instructed me to return for a follow-up in 10 days.

Ten days later, I returned to Dr. Song for a follow-up. My pain slightly subsided, and my pain levels were 6/10. Dr. Song examined me and asked how I was feeling after the injections. At this time, I was able to resume my daily living activities without significant pain. I was not pain free by any means, but the injections made my daily activities tolerable.

Dr. Song recommended that I begin physical therapy 3-4 times a week for 8 weeks. He advised that a flare up of pain was likely, and that I should return for a follow up if my pain levels exceeded 7/10 for additional injections.

The following day, I found a physical therapist close to my home and saw him at his office for treatment. The goal of my physical therapy was to improve my active range of motion, reduce pain, and regain muscle mass and strength. At first, I felt like physical therapy was making things worse, but after my second visit I began experiencing relief from my myriad of ailments. I continued treatment here for five weeks prior to being discharged with symptoms.

The road rash on my arms, leg, thigh, and forearm were bad. While they were healing I made sure to take pictures of the wounded areas because I knew that I would later be submitting them to the insurance company. When recovering from your injuries after an accident, it's very important to document the progression of your injuries, especially wounds that may leave a permanent scar.

A few days later, I presented to Dr. Ali, M.D. a plastic surgeon for a consultation regarding the scarring on my arms. The wounds on my leg, thigh, and forearm had healed, however I had scarring on my left and right arm. Although the scarring did not cover my entire arms, I knew that it was important to get my injuries documented by a specialist.

Dr. Ali examined my wounds and advised that I would have permanent scarring on both my left and right arms. The size of my scar varied from 2×3 cm to 1.5/2 cm. Dr. Ali recommended that I undergo laser treatment for my scars. After my examination, Dr. Ali told me that I would need 2-3 sessions every two weeks for 6 weeks and the possibility of my scars decreasing was 90%. I decided to move forward with the laser treatment, and my scars significantly faded 6 weeks later. Although the treatment was painful, it was well worth it. My scars eventually faded and I was very happy with the results.

Negotiation & Motorcycle Accident Settlement Offer

In July 2020, my pain and symptoms began to subside. My medical treatment had concluded and I knew that it was time to request my medical records/bills from all treating providers. It took about 10 days to collect my medical records/bills. When I finally had full and complete records, I decided to send a settlement demand to the at-fault drivers insurance company for compensation for my motorcycle accident injuries. My total medical bills to cover all the injuries I suffered when the car hit my motorcycle were $35,000.

The insurance adjuster assigned to my case told me that the other driver carried policy limits of 100/300. I prepared the settlement demand letter and included all medical records and bills. I sent the motorcycle accident settlement demand to the insurance company and made a demand for the other drivers full policy limits of $100,000.

I summarized my injuries and damages and submitted all documentation along with supporting information for my need for future medical care and treatment so the insurance company could provide me with a fair and reasonable motorcycle accident settlement offer. 10 days later, the insurance company responded and tendered the at-fault drivers policy limits of $100,000 to settle my case.
$50,000 Motorcycle Accident Settlement
The client was riding her motorcycle through town when a car drove up behind her. She noticed that the car was following too close and then the car moved into the oncoming traffic lane to go around her. However, the car did not allow proper distance and clipped the front of the motorcycle when merging back into the lane.
This caused the motorcycle to spin out and the rider fell. She suffered a dislocated shoulder and a broken arm. Both parties claimed that the other was at fault.
The driver of the car claimed that the motorcycle was traveling at speeds well below the posted speed limit. Motorcycle accident settlement negotiations failed, and the case went to trial. The jury found both to be liable for the crash, so the settlement was cut in half.
$200,000 Motorcycle Accident Settlement
A man was riding his motorcycle with a passenger on the back down a moderately busy road. An SUV changed lanes without properly checking its surroundings, not realizing that the motorcycle was in the lane. The motorcycle was knocked over, with both riders falling with it. The driver suffered a broken leg, which required surgery.
The passenger ended up with a road rash and a concussion. When a claim was filed with the at-fault driver's insurance, they tried to argue that the motorcycle driver was weaving in and out of traffic. Negotiations took months, but the case finally settled when a witness with dashcam footage of the crash came forward.
$1,000,000 Motorcycle Accident Settlement
A motorcycle driver was traveling down a highway with recent construction. The construction project had just ended, and all lanes were open. However, the construction crew had not properly cleaned up the road before reopening the lane. The motorcycle driver drove through a patch of loose gravel and lost control. He was thrown from the motorcycle and slammed into a guardrail.
He experienced soft tissue damage in his neck and fractured vertebrae. The victim required surgery and physical therapy to recover from his injuries. His motorcycle accident injury lawyer filed a lawsuit against the construction company after it was determined that it was their negligence that cost the rider to lose control. The construction company settled before the case went to trial.
Some additional real life examples of actual motorcycle accident settlements:
$300,000 a truck cut off a motorcyclist causing him to lay the bike down on the road, resulting in torn ligaments in the knee and other soft tissue injuries
$1,600,000 motorcycle accident due to loose gravel causing crushed vertebrae and long term back injuies.
Motorcycle Accident Property Damage Claims
When it comes to recouping costs from a motorcycle accident, there are usually two different types of claims. A motorcycle accident settlement involves the injuries and related economic damages that you incurred. A property damage claim involves the costs of repairing your vehicle.
Typically, an inspection is required to assess the damage. Once the damage is notated, the insurance company will determine whether the bike is repairable or if it is totaled. If the cost to repair the motorcycle exceeds its market value, the insurance company may offer you the sum of the value instead of paying for repairs.
If you are not sure how much your motorcycle is worth, you can use NADA and Kelley Blue Book. Both are commonly used by industry experts to determine the value of a vehicle.
It is fairly common that an insurance adjuster may argue that some of the damage to your motorcycle predates the accident. They may say that normal wear and tear on the bike caused damage unrelated to the crash. To disprove this, it is a good idea to keep recent pictures of your motorcycle. That way, you have evidence that shows there was no damage before the accident.
Since no one knows when they will be getting into an accident, it's impossible to plan the timing of pictures. Make it a habit to take detailed pictures every few months or so.
The amount that you receive as compensation for property damage may vary depending on who you are asking for it from. If you file a claim with your own insurance company, you're likely to get the full amount needed for repairs without having to fight for it.
That said, if you file with the insurance company that represents the other driver in the accident, they are not likely to give you the full amount without an investigation. They may try to say that you were partially responsible. Negotiations with insurance companies can take time. You should not let the insurance company bully you into a less than fair compensation for a motorcycle accident.
Speak with a motorcycle accident attorney if you are having a hard time getting your motorcycle accident payout.
Time to Settle a Motorcycle Accident Injury Claim
The length of time it takes to settle a motorcycle accident injury claim depends on many factors. Some cases settle in a few months while others may take years. Factors that can influence the time to settle include:
Severity of the accident and injuries.
Type of treatment(s) you've received or plan on receiving.
The insurance adjuster appointed to the case.
Whether you have a lawyer negotiating on your behalf.
The insurance adjuster will spend some time investigating the claim. If the process is taking too long and the statute of limitations becomes a factor, you could file a lawsuit.
Filing a lawsuit preserves your right to file one. You can continue to negotiate with the insurance company. If you settle, you can withdraw the lawsuit.
What to Do Following a Motorcycle Accident
If you get into a motorcycle accident it is important to stay calm. If you are not seriously injured, it is important to follow certain steps to protect your motorcycle accident personal injury claim.
· Check for injury. If you or other parties require medical attention, contact 911.
· Get out of the road. If possible, move the vehicles off the road. Use flares or hazard lights to warn traffic of the accident.
· Collection information. Exchange contact information with other drivers, passengers, and/or witnesses.
· Call the Police. If anyone is hurt or there is property damages over $500 or $1,000 you are generally required by law to contact law enforcement.
· Note surroundings. Note the weather, road conditions, traffic signs, and direction of travel. Use your phone to take photos.
· Do not admit fault. Say as little as possible and never admit fault. Allow the insurance company to make that determination.
· Talk to a motorcycle accident lawyer. An experienced lawyer can help guide you through the motorcycle accident settlement process, as well as represent you at trial if necessary.
Motorcycle Accident Settlement Calculator
Have you suffered motorcycle accident injuries? Find out how much financial compensation you may be legally entitled to in just minutes with our free online Car Accident Settlement Calculator.
Get Legal Help for Your Motorcycle Accident Settlement
Motorcycle crash injuries are painful and often expensive to treat. You could be eligible for compensation for your medical bills, lost earnings, and pain and suffering in the form of a motorcycle accident settlement. You can find an experienced injury lawyer at Lawsuit Info Center and receive a complimentary consultation to find out how much your motorcycle accident settlement could be.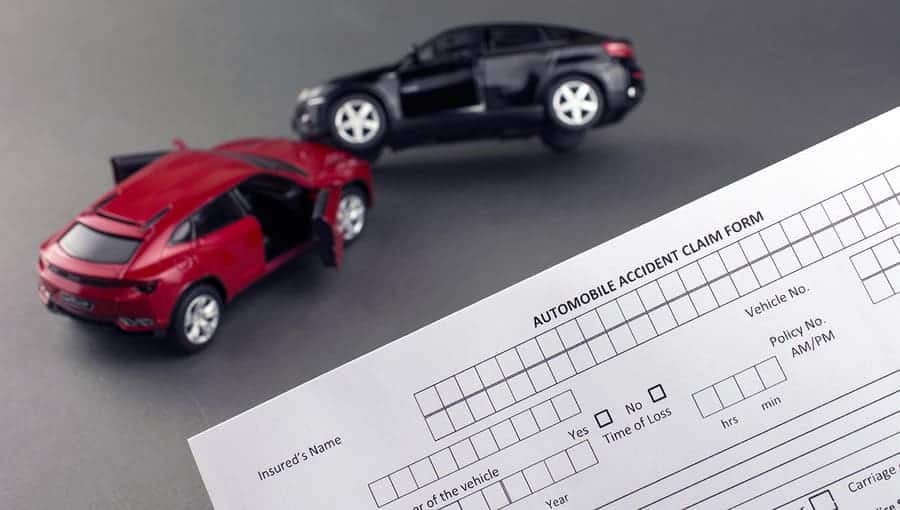 What's my car accident settlement worth?
On a sunny afternoon in September 2022 in Dallas, Texas, Michael B. was riding his motorcycle to work. He was following all the traffic laws and was wearing a helmet. As he approached an intersection, he saw a trailer parked illegally around the corner, just by the...
All motor vehicle accidents are upsetting, but if you are in a motorcycle accident, you are probably even more upset. Immediately after the accident, after you have gotten up and brushed yourself off, it is important to stay calm. Remember that the steps that you take...