How to Maximize Your Car Accident Settlement in Alabama
Alabama Car Accident Settlement
If you are hurt in a car accident in Alabama, you'll need to be compensated for your injuries, lost income, and property damage. Part of getting a fair car accident settlement in Alabama requires knowing and understanding Alabama auto accident laws and insurance requirements.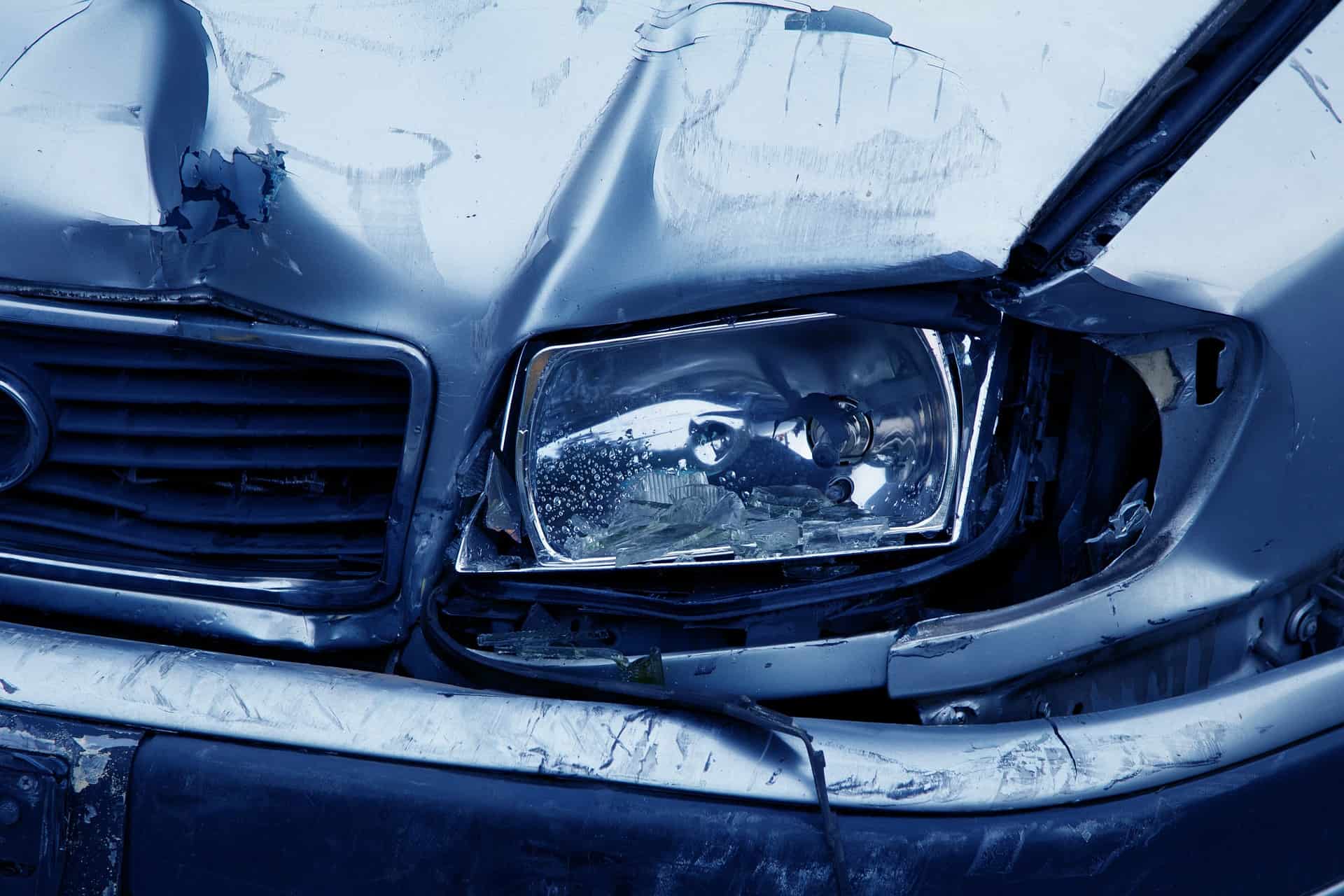 How Much Is Your Car Accident Settlement Worth?

Find out the maximum compensation you could receive.
This page discusses critical laws about car accidents and personal injury lawsuits in Alabama. If you are ever in an Alabama crash, you'll have the information you need about how to move forward after the accident. You'll know how to deal with insurance companies, the police, witnesses, medical professionals, and more.
Filing a Car Accident Claim in Alabama
If you're involved in a car accident in Alabama, it's important to understand the state's laws regarding settlements. This way, you can be sure to get the most money possible to cover damages and injuries. In this blog post, we'll discuss some of the key laws governing car accident settlements in Alabama, as well as common settlement amounts for various types of car accident injuries. By the end, you'll have a good idea of how to deal with insurance companies, witnesses, and more in order to get the best possible outcome for your case.
Dealing with Insurance Companies To Negotiate a Car Accident Settlement in Alabama
After being injured in a car accident in Alabama or anywhere else, one of the first things you'll need to do is file a claim with your insurance company. You should do this as soon as possible after the auto accident, as there may be time limits on when you can file. Be sure to have all relevant information handy when you call, including the other driver's insurance information and any police reports that were filed.
When speaking with your insurance company, it's important to be honest about what happened. However, you should avoid giving them any recorded statements or signing anything until you've spoken with an attorney. The reason for this is that insurance companies will often try to get you to say something that can be used against you later on. For example, they may try to get you to admit that you were partially at fault for the accident. An experienced car accident attorney can help you navigate these conversations so that you don't accidentally say something that hurts your case.
Getting a Police Report After a Car Accident in Alabama
In Alabama, police will only respond to an accident if there are injuries or if property damage exceeds $250. So, if there are no injuries and the damage is less than $250, you'll need to file what's known as an SR-13 form with the state Department of Public Safety within five days of the accident. This form is available online or at any local license plate issuing office. Be sure to keep copies of everything for your records. 
However, if there are injuries or more than $250 in property damage, you'll need to file an official police report within 30 days of the accident. The report must include information about what happened, as well as the names and contact information for all parties involved. Once again, be sure to keep copies of everything for your records. 
Witness Statements Are Key
If there are witnesses to your car accident, make sure to get their names and contact information so that they can be called upon later if needed. Eyewitness testimony can be crucial in proving what really happened during an accident, so it's important to get in touch with them as soon as possible after the incident occurs. If possible, take photos or videos at the scene of the accident while witnesses are still present so that their accounts can be corroborated later on.                                              
Dealing with Medical Professionals After a Car Accident
One of the most important things to do after being involved in a car accident is seek medical attention as soon as possible—even if you don't think you're injured. This is because some injuries (such as whiplash) may not present themselves immediately after an accident occurs. It's important to have documentation from a medical professional detailing any injuries sustained during an accident because this will be essential when it comes time to negotiate a settlement amount with an insurance company.
Alabama Auto Insurance Laws
Like most states, Alabama is a fault state when it comes to auto accidents and car insurance coverage. This means that the person who caused the accident is liable for all damages and loses.
The state requires every vehicle driver to buy a liability insurance policy, but this doesn't cover your vehicle damages or personal injuries. But drivers in Alabama can buy more insurance coverage so they have more protection if an accident happens.
This state requires you to by a car insurance policy that has the following minimum coverages:
$25,000 for death or bodily injury to a single person

$50,000 for death or bodily injury for all parties in a single accident

$25,000 for destruction of property or damage of property
If you don't have this minimum level of coverage, you may face a suspension of your license and receive a fine of up to $1000.
Note that the figures above are only the minimum requirements under state law. Many car accident injuries can cost far more than $25,000 or $50,000 especially if there is a hospital stay or surgery required.
That is why most insurance experts recommend carrying more insurance than the minimum required in Alabama, especially if you have substantial assets. That way, if you cause an accident and cause serious injuries, your assets will be protected by a substantial insurance policy.
You can purchase an umbrella policy in Alabama that provides homeowners and auto insurance on the same policy that provides a substantial discount.
What If The Other Driver In Alabama Doesn't Have Auto Insurance?
It's illegal to drive without auto insurance in Alabama. Still, many drivers don't have insurance in this state, so there's a good chance you can be in a crash with an uninsured driver. Also, even if the liable driver has insurance, they may not have enough insurance to pay for your injuries and damages.
The liable driver is still liable for your damages even if they don't have insurance, but people who don't carry insurance rarely have assets that you can seize in a lawsuit.
That's why drivers in Alabama should cover underinsured and uninsured driver coverage on their policies. This coverage is optional, but it can save you a nightmare if you're in an accident with an uninsured or hit-and-run driver.
With this insurance, you can file a claim on your insurance even if the other driver is at fault. Note that this coverage only costs a few dollars per month, so there is no reason to not have it.
How Car Accident Settlements Work In Alabama – A Step By Step Guide
The first step is to call law enforcement or 911 as soon as possible after the crash, even if it's a fender bender and you think there are no injuries.
Next, exchange information with all drivers involved and note the weather and traffic conditions. It's critical to never apologize or give opinions about who caused the accident.
To get damages from a car accident that another driver caused, you can file a claim under your auto insurance policy; file a claim under the other driver's auto insurance policy, or file a personal injury lawsuit.
If you file a car accident claim with either insurance company, auto insurance adjusters will review the damages and offer a settlement. Note that the initial settlement offer may be far too low; settlement negotiations involve considerable back and forth if you want to get a fair offer.
This is why many people hire an Alabama auto accident attorney to negotiate on their behalf after an accident. Attorneys are skilled in insurance company negotiations and can usually get you a better car accident settlement than you can on your own.
How Much is the Average Alabama Car Accident Settlement? 
Most car accident settlements in Alabama are handled through auto insurance companies or mediation in a car accident lawsuit. In this state, you can receive economic and noneconomic damages, such as pain and suffering, lost wages, and medical bills.
Alabama is unusual in that it uses a contributory negligence standard when there is shared fault in an accident. This means you cannot recover damages even if you are 1% at fault for the accident. This is another reason you should have an excellent car accident attorney in your corner.
Imagine this scenario: A driver runs a red light and hits your vehicle before you start to move because your bumper was sticking just an inch or two out too far into the intersection. You suffer a broken arm and a serious concussion as a result of the crash.
The other driver clearly ran the red light and was mostly at fault, but because you were slightly at fault, you cannot recover damages. A good attorney can fight for you to try to get you compensation in this complex situation.
There are only five states that have the outdated contributory negligence standard in auto accidents, but it's a law that your attorney will know how to deal with in this state.
What's the Statute of Limitations for Car Accidents in Alabama? 
In this state, you have only two years from the date of the auto accident to file a claim for property damage or personal injury. After that, the court will deny your case, so it's vital to have your case reviewed by a skilled attorney as soon as you can.
You don't want to wait until the last minute for your attorney to review the case because there may not be enough time left to make a strong legal argument.
There also is a two-year statute of limitations regulation for wrongful death car accident settlements; this means you have two years from the date of your loved one's death to file a wrongful death lawsuit.
You may be eligible for compensation for your loved one's funeral and medical costs, their pain and suffering before death, lost wages in the future, and your loss of companionship and mental anguish.
Speak to a Car Accident Attorney
Reporting An Auto Accident In Alabama
You do need to report your auto accident in all cases in Alabama. State law requires you to report the accident to the Alabama Department of Public Safety within 30 days if the car accident caused injury or death, or if there was property damage above $250.
If it was a minor accident and the police didn't come to the scene, you should always go to the nearest police station or state highway patrol office to report the incident. That way, if there is a claim or lawsuit, you have your bases covered. Having a police report filed is important because it can be a key piece of evidence in your favor.
Also, after you leave the scene of the accident, it's possible the other driver could say it was a hit and run, so having a report filed will ensure that doesn't happen.
The police report can help you in some accidents to show that the other driver caused the crash, which can make all the difference in Alabama in getting a fair settlement.
Limits On Damages in Auto Accident Cases And Other Laws
Alabama has a Guest Statute law in place that applies to passengers in a vehicle who are not paying for transport during the time of a car crash. The statute protects the driver of the car against lawsuits filed by their passengers. This statute only applies so long as the driver did not act reckless or show extreme negligence in their driver. An example of reckless driving would be driving while under the influence of drugs or alcohol. In cases involving drunk drivers, settlements are often much higher than in normal car or truck accident settlements. 
There are also limits that apply to Alabama government entities involved in an accident. If an employee of the state causes an auto accident, you are limited to a settlement of $100,000 or less in a claim or lawsuit.
Alabama also has a survival statute in place. Plainly speaking, this means that if a person passes away after their car accident claim is filed, it does not end the claim. If a victim of a car crash suffers injuries, files a claim or suit, and then passes, the family or estate of the deceased can still pursue the claim and seek compensation.
Additionally, Alabama also has a hospital lien statute in place. This means that hospitals and medical facilities can place liens on a car accident victim's property if medical expenses are not paid for. A hospital will place a lien for the full amount owed to them. But in a settlement agreement, the victim may not be compensated for the full amount.
Next, Alabama has a hospital lien statute that states that hospitals can put a lien against the car accident victim's property for medical bills. This can cause problems during a lawsuit because the hospital files the lien for the full amount, not a negotiated amount that most other insurance companies follow.
Lastly, there are limits to the punitive damages demanded from the at-fault party. The total cannot exceed three times the total of the rest of your damages. Or, the monetary cap of $1.5 million, whichever is greater. Keep in mind, punitive damages are not common and can be hard to get.
Alabama Dram Shop Law
Drunk driving is a serious crime in Alabama, and you can suffer serious penalties if you injure someone while intoxicated.
Alabama auto accident laws include a Dram Shop Law, which means a person who is hurt by a drunk driver can file a lawsuit against an individual or business that gives alcohol to the drunk driver, IF they knew the person was intoxicated. The other possibility is the individual or business gave the alcohol to a minor who then got in a car accident that injured someone.
State law allows the injured party to file a Dram Shop law to receive actual and exemplary damages. Actual damages will pay you for quantifiable losses, such as medical bills, lost wages, and costs of a damaged vehicle.
You also can receive punitive damages in some cases, which are designed to punish the person who provided alcohol to a person in a particularly reckless situation.
Get Legal Help With Alabama Auto Accident Laws
Getting in an auto accident is a stressful thing, but you'll be better prepared after you learn the information on this page. Hopefully, you know more now about Alabama auto accident and personal injury laws.
Just remember: After an Alabama accident, stay at the crash scene until the police arrive, and get medical attention right away. Also, talk to your insurance company as soon as you can, and retain an attorney unless it's a minor fender bender without injuries.
If you do get in an accident in Alabama, Lawsuit Info Center can assist you in finding a skilled personal injury attorney in the state. You could be eligible for compensation for your medical bills, lost wages, and pain and suffering. Please use our website to find a personal injury attorney to help you with your case.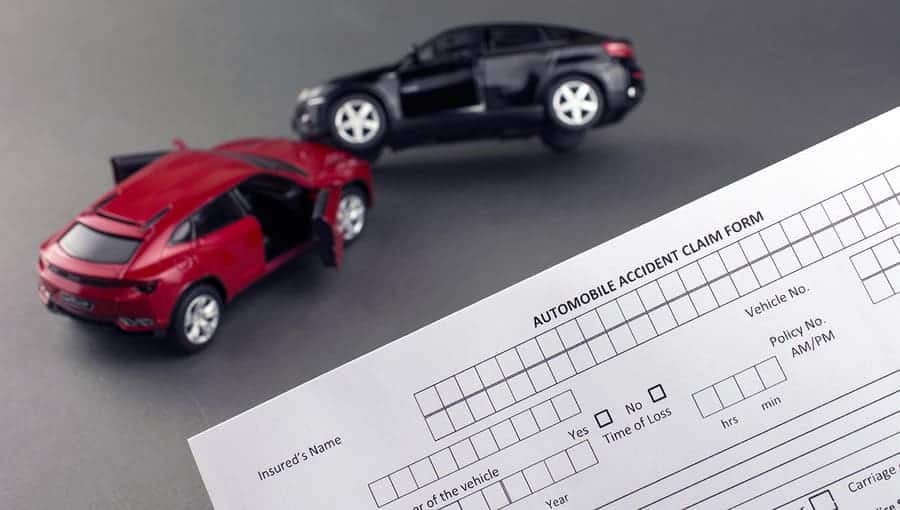 What's my car accident settlement worth?
Whiplash Injury Settlement Story Case Facts This is the story of my car accident, injuries, and the process of negotiating a whiplash injury settlement. The accident happened on a Friday night at approximately 11:00 PM. I was driving home from work on Highway 101,...