Minnesota Car Accident Settlement Guide
Minnesota Car Accident Settlements
No one ever expects to be in a car accident. But when it does happen, the experience can be stressful. Even after you've recovered from your injuries and moved on with life, there may still be lingering feelings of stress due to the aftermath of dealing with insurance companies and settling for compensation. 
In Minnesota specifically, car accidents require a specific process that needs to be followed to ensure fair compensation for those who are injured in an accident. 
From St. Paul to Rochester to Minnetonka, there are thousands of scenic miles to explore in this state on its roads. You can drive from the Twin Cities to the Eastern Big Woods to the Prairie Parkland. These roads are driven by approximately 3.2 million drivers each year, who drive approximately 10,600 miles per year.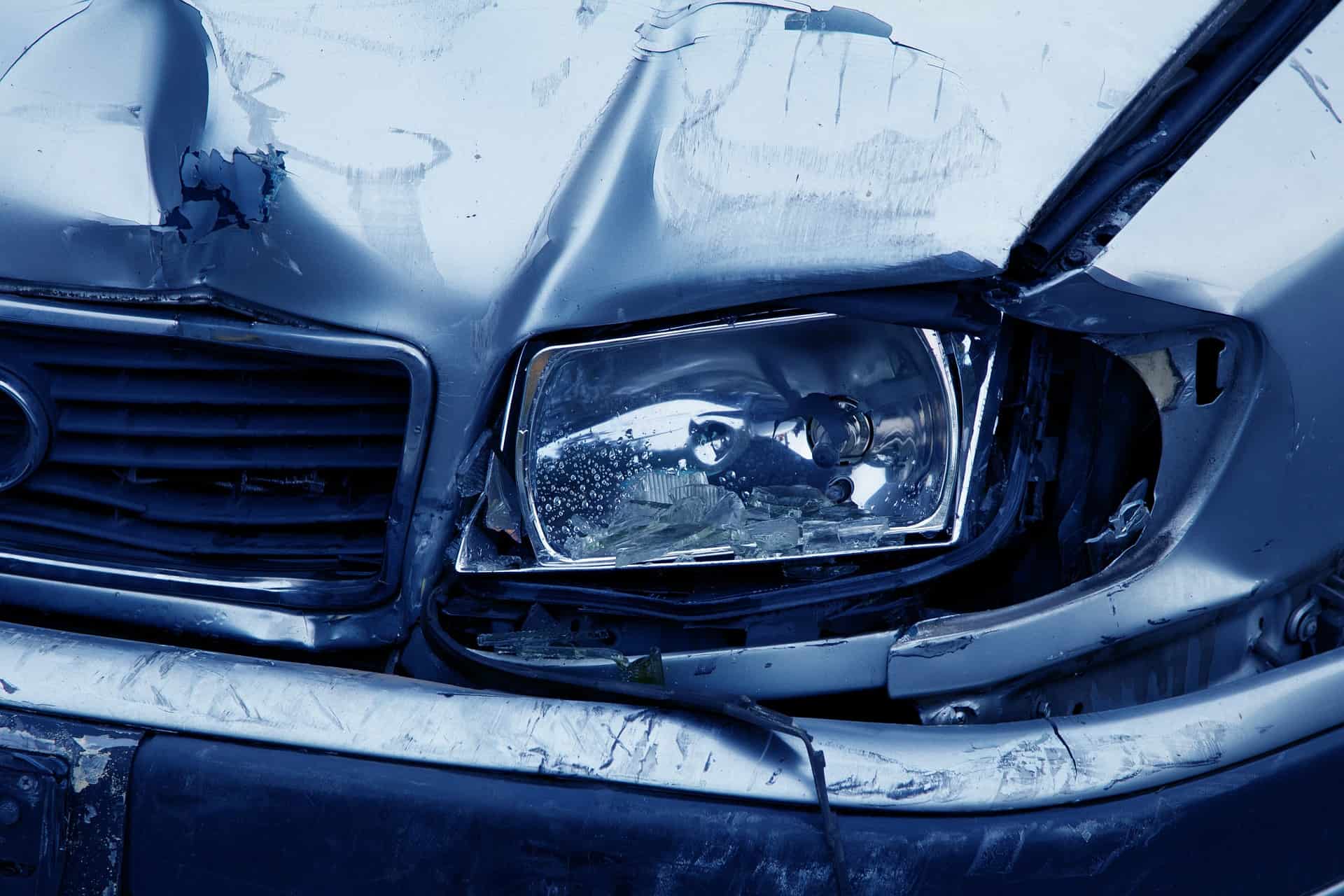 How Much Is Your Car Accident Settlement Worth?

Find out the maximum compensation you could receive.
In all these miles, there are several serious accidents that lead to injury and death. If you live or work in the Land of 10,000 Lakes, it is important to carry enough auto insurance. Also, you should be well familiar with the laws and regulations of the state. That way, if you are in an accident, you will have a better idea how to proceed legally. This article will discuss how best to navigate this process and the most relevant car accident laws in Minnesota so that you can get the most out of your Minnesota car accident settlement.
What is the Average Settlement for a Car Accident Settlement in Minnesota?
The average car accident settlement in Minnesota depends on various factors, including the severity of any injuries sustained and the amount of property damage. Generally speaking, settlements can range from a few thousand dollars to hundreds of thousands or even more. A recent research study found that the median award in Minnesota personal injury cases is an even $30,000. This number is just a guideline, however, as settlements can vary significantly based on individual circumstances.
For instance, auto accident settlements may be higher for those who suffer more serious or long-term physical injuries from their accident. For example, if you've suffered broken bones requiring surgery and ongoing rehabilitation or have sustained permanent physical disabilities due to the accident, settlements could be higher than the average figure. Settlements may also include compensation for medical bills resulting from the accident and any lost wages due to time off work. In these instances, settlements may exceed $30,000 when other damages are factored into consideration.
Settlements also depend upon who was at fault for the crash as well as what type of insurance coverage was involved. For a no-fault state like Minnesota, your Personal Injury Protection(PIP) provides coverage for any damage up to the $10 000 policy limit. This does not mean this is all you get in settlement. You may go outside the no-fault system if your damages exceed the threshold. You may also be eligible to recover compensation for pain and suffering in a Minnesota car accident, to do this, you will file a lawsuit against the at-fault driver.
Minnesota Car Accident Settlement Examples 
Here are some examples of settlements awarded in car accident cases in Minnesota:
A woman was awarded $176,000 settlement after a rear-end collision caused her bilateral hearing loss, tinnitus, and disc bulging with radiculopathy. More than half of the settlement amount covered pain and suffering damages while the other rest covered other economic damages.
A man received a verdict of almost one million dollars ($980,000) after sustaining a traumatic brain injury due to his vehicle being rear-ended by another driver. His TBI caused head trauma that resulted in cognitive impairment as well as speech issues.
Another man received a settlement for $173,000 after he suffered whiplash and other soft tissue injuries from a multi-car pileup on an icy road. The settlement award was used to cover his medical bills resulting from his injuries as well as lost wages due to not being able to work.

In another instance, a woman was awarded $11,000 after she sustained neck and back injuries in a rear-end collision. The settlement was meant to compensate her for her pain and suffering as well as medical bills resulting from her injuries.
Note that no two accidents are the same; ultimately the amount you receive is determined by your circumstances and the strength of your case. It helps to speak with an experienced Minnesota car accident lawyer before beginning the car accident settlement process.
How Long Does it Take to Settle a Car Accident Claim in Minnesota?
On average, car accident claims take weeks to months to settle in Minnesota. More complicated cases take longer to settle, could be months or years before the case is fully resolved.
It is important to remember that Minnesota is a no-fault so you have to file a claim with your insurer under your PIP coverage.
If you need to file a lawsuit against the at-fault driver, that is an entirely different case and involves a third party insurance company. Settlements may be easier to reach if there is enough evidence that the other driver is at-fault. If there are disputes and you cannot agree with the other party, then the case would have to be resolved in the court a process that can drag on for years. Usually most car accident claims are resolved in the negotiations phase since insurance companies will want to minimize their potential exposure to costly lawsuits.
Can You Sue for Pain and Suffering in Minnesota?
Yes, pain and suffering as well as emotional distress, can be claimed in a personal injury case in Minnesota if the victim suffers significant injuries from the car accident.
Your PIP coverage does not cover pain and suffering and other economic damages so to receive compensation for pain and suffering, you must file a claim with the at-fault driver's insurance company.
You are only eligible for pain and suffering compensation if:
Your injuries incurred medical expenses of up to $4,000

You suffered disfigurement or dismemberment of a body part, or you were disabled for up to 60 days.
Taxes on Minnesota Car Accident Settlements
So, you have received a personal injury settlement in Minnesota. After spending weeks or months settling the case, it must feel good to finally get that check. But have you considered if the compensation you received is taxable? Many people assume this money is never taxable. While this is largely true, it is important to know the exceptions. Otherwise, you may end up with a big tax bill that you cannot pay.
Generally, the money that you get in a personal injury settlement is not taxable at the Minnesota state or federal level, as long as it is related to a personal physical illness or injury. The IRS states this is not taxable, but it must be related to an actual physical injury or illness.
Where you can get into trouble with the tax man is if you receive compensation for only emotional pain and suffering that is not related to a physical injury. In that case, this is taxable as income at the state and federal levels.
Another key exception is for compensation related to lost wages. Anything that you receive for lost wages during your physical injury or illness can be taxed as income. The thinking is that this money that you would have received as income which would have been taxed. The good news is that your attorney can often structure the settlement, so you do not have a lot of lost wages compensation anyway, and the tax implications are less.
Next, remember that any compensation received for punitive damages will always be taxable as income. These damages are designed to punish the defendant for improper conduct so as to discourage such behavior in the future.
Always be sure to talk to your tax advisor if you have any questions about taxes and your personal injury settlement in Minnesota.
Minnesota Car Accident Settlement Calculator:
Have you been involved in a motor vehicle accident or otherwise injured in Minnesota? Find out how much financial compensation you may be legally entitled to in just minutes with our free online Car Accident Settlement Calculator.
Car Accident Compensation Laws In Minnesota
No-fault
In Minnesota, a no-fault insurance system is in place to protect drivers who are involved in a car accident. Under this system, insurance companies pay for medical treatment and other out-of-pocket expenses for their policyholders up to their insurance policy limits regardless of who was at fault for the accident. This system ensures that insurance companies take care of their own insureds instead of engaging in costly litigation and finger-pointing as to who is responsible for the accident.
However, there are exceptions to this no-fault rule. In specific situations, an injured party may be able to bring a lawsuit directly against the at-fault driver or insurance company. To be eligible to do so, the injured party must have sustained at least $4,000 in reasonable medical expenses or suffered 60 days of disability, permanent injury, or permanent disfigurement due to the car accident. If these criteria are met, then a personal injury lawyer can help the injured party seek compensation from the at-fault driver and/or insurance company through civil court proceedings.
Modified Comparative Negligence Laws in Minnesota
In Minnesota, comparative negligence is a legal concept that applies when assessing fault in a personal injury case. Under comparative negligence, each party involved in an accident is assigned a percentage of the fault for the accident. Depending on the amount of fault attributed to an individual, they may be able to recover some or all of their damages from another party.
Under Minnesota's modified comparative negligence rule, only individuals who are found to be less than 50% responsible for causing an accident can recover any money for their injuries. If a person is determined to be more than 50% at fault for an accident, then they are not eligible to recover damages from the other parties involved. Furthermore, the amount of recovery available is reduced by the percentage of fault assigned by the jury. For example, if you suffer $10,000 in damages but were deemed 20% responsible for causing the accident, then your total recovery would only be $8,000 ($10,000 – 20%).
This state also has an unusual twist on contributory negligence: If you are partially at fault, the reduced recovery based upon your level of fault must be more than $4000 in medical costs. Or, the injury must result in permanent disfigurement, permanent injury, death or disability for at least 60 days.
Regarding the no fault system in this state, you are required to first bring a claim against your own auto insurance policy. The state requires you to have personal injury protection in the amount of $40,000. That is the amount that each party has available in an accident; it is further divided into $20,000 for medical costs and $20,000 for non-medical costs. You must exhaust these funds on your own policy before you can bring a claim against the other driver. However, a motorcyclist who was injured by an automobile in a crash is barred from this rule.
Statute of Limitations
In Minnesota, car accident personal injury claims are subject to a two-year statute of limitations. This means that an injured party must file their personal injury lawsuit against the at-fault driver within two years from the date of the accident. You must bring a claim for property damage within 6 years of the accident.
For a wrongful death lawsuit after a fatal car accident, the statute of limitations is three years.
If your claim is not filed within this time limit then you may lose your right to pursue any legal action against those responsible for your injuries or losses.
Cap on damages
In Minnesota, there is no limit on the amount of damages that you can be paid in a car accident settlement. Personal injury lawyers will work to get the best possible outcome for their clients, and often times this includes getting compensation for medical bills, lost wages, and pain and suffering.
The only limit to what you can recover in a car accident settlement is the policy limit of your PIP coverage. This limit is set at $10,000 by the State of Minnesota. However, if you are injured due to the negligence or reckless behavior of another driver, then you may be able to pursue other forms of compensation from that driver's insurance company.
Under Minnesota's modified comparative negligence law, an injured party may still receive some compensation even if they are found to be partially responsible for causing the car accident. The amount they are awarded will be reduced by the percentage of fault assigned by a jury. For example, if an individual suffers $10,000 in damages but is determined to bear 20% responsibility for causing the accident, then they would only receive $8,000 ($10,000 – 20%) in damages.
It's important to note that car accident claims must also be filed within two years from the date of the accident under Minnesota's statute of limitations rules and wrongful death claims must be filed within three years.
Dram Shop Law
The Minnesota Dram Shop Law is an important piece of legislation for those harmed by irresponsible drinking. This law holds establishments that serve alcohol responsible for any physical injury or damage suffered by someone due to the over-consumption of drinks from the establishment.
Minnesota Car Insurance Requirements
In Minnesota, you are required to carry a minimum amount of auto insurance. If you do not carry at least the amounts below, you could face heavy fines and even jail time. This is a no-fault state, so your insurance will pay for your personal injuries up to a certain limit, no matter who caused the crash. In a no-fault system, you surrender some rights to file a personal injury lawsuit for damages.
Personal Injury Protection (PIP)
PIP pays for your medical and non-medical expenses after an accident and up to $2,000 in funeral expenses if a death occurred due to the accident. The minimum amount is $40,000($20,000 for medical expenses and $20,000 for non-medical expenses).
Liability Coverage
Liability covers any injuries or property damage you may cause to other people on the road.
Bodily injury: $30,000/person and $60,000/accident.

Property damage: $10,000
Uninsured/Underinsured Motorist Coverage
This can provide additional coverage for medical costs, lost wages, and similar expenses if one of the drivers involved in an accident is uninsured or underinsured.
$25,000/person

$50,000/accident
This state does not require you to carry collision, comprehensive or personal liability coverage. But if you own a lot of property and assets, it is recommended to carry additional insurance. Even in a no-fault state, you can be sued in some cases if you were negligent in a car accident that led to serious personal injuries or death.
Statistics and Notable Car Accident Lawsuits
For 2015, state statistics indicate 411 people died on roads in Minnesota; this was the same as in 2010. But the numbers are rising in the state for death and injury, while crashes have decreased. Also, 29,981 were injured in accidents, while 2/3 of the injuries were classified as minor.
Major factors for single vehicle accidents in the state in 2015 were:
Unsafe speed: 22%

Driver inattention: 14%

Alcohol or drug impairment: 9%

Overcorrecting: 9%
Major factors in crashes with multiple vehicles were:
Driver inattention: 23%

Failure to yield: 20%

Following too closely: 14%

Speed: 6%
2016 data showed that traffic deaths in Minnesota rose to the highest level in five years, per data from the Minnesota Department of Public Safety. The data shows that 398 people were killed in 2016, but it is likely that the number will climb to 405 after the analysis is completed. The new statistics for 2016 were noted to be disappointing for public safety officials.
In 2016, bicyclists, motorcyclists and pedestrians all were found to have died in higher numbers. Motorcycle deaths increased to 61, compared to 45 in 2014. Pedestrian deaths increased to 40, compared to only 16 the year before. The number of bikers killed on roads in the state rose to 10, from five in 2014.
Key factors for the increase in accidents and fatalities seemed to be speeding and distracted driving. Both involved 20% of the deaths in 2015, per the released data. Drunk driving was found to be a factor in 25% of the crashes. This is an increase of 10% over the year before.
Half of the people who died in car accidents did not have their seatbelts on. About 50% of people who died in motorcycle accidents were not wearing their helmets.
A significant personal injury settlement in 2018 occurred in a St. Paul, Minnesota case where a biker was struck by a St. Paul Parks and Recreation truck. According to media reports, the driver stated that he was trying to slow down to let the biker pass, but he accidentally stepped on the gas. The vehicle hit the cyclist and left him with serious injuries. The man, Trahern Crews, was a candidate for St. Paul mayor in 2017.
Crews is an organizer with the Black Lives Matter Minnesota organization and a spokesperson for the Green Party in the 4th congressional district. He stated last month that his bicycle accident injuries required him to have surgery and spend three days in the hospital. He also said that he had to put his mayoral campaign on hold and was lucky to be able to walk again after the driver ran them over.
Police cited the city worker for failure to drive with due care, which is a petty misdemeanor. The lawsuit stated that Crews was severely and permanently injured, and claimed the city was liable. The city denied this, but the case was settled for $62,000. The city did not admit responsibility, but it agreed to settle the case to avoid the high costs of lengthy litigation.
Crews said his injuries included a hernia, concussion, leg and knee injuries and two herniated discs in his back. He added that the settlement was not enough to pay for his lost work time, but he took the settlement because of financial duress.
Minnesota Car Accident Resources
If you have been in a car accident in Minnesota, it is recommended to review the resources below.
If you were in a car accident in Minnesota, you should file a

Motor Vehicle Crash Report

about the crash. This could be very important if you decide to file a lawsuit or claim later. If the police responded to the scene, they will fill out this form on your behalf. A report should be filed for every accident that results in death or injury, or property damage of $1000 or more. This report must be filed within 10 days of a Minnesota car accident.

All drivers who are involved in a car accident in Minnesota must stop at the site of the crash. You should call for the police or an ambulance if it is needed. It is also required to aid anyone who is hurt. When the police arrive, they will ask for evidence of auto insurance.
Get Legal Help for Your Car Accident Case
Knowing the right steps to take following an accident is vital toe ensure you receive the maximum settlement possible. Although settlements do not make up for any physical or emotional pain suffered due to an accident, they can help alleviate any financial strain stemming from medical bills or lost wages during recovery time. So it is important you act fast to ensure you are legally protected during the settlement process. Usually, it is best to involve an experienced car accident lawyer to protect your interests during the negotiation process. Most lawyers offer free consultation so be sure to use the opportunity to discuss what is in your best interest before making a choice.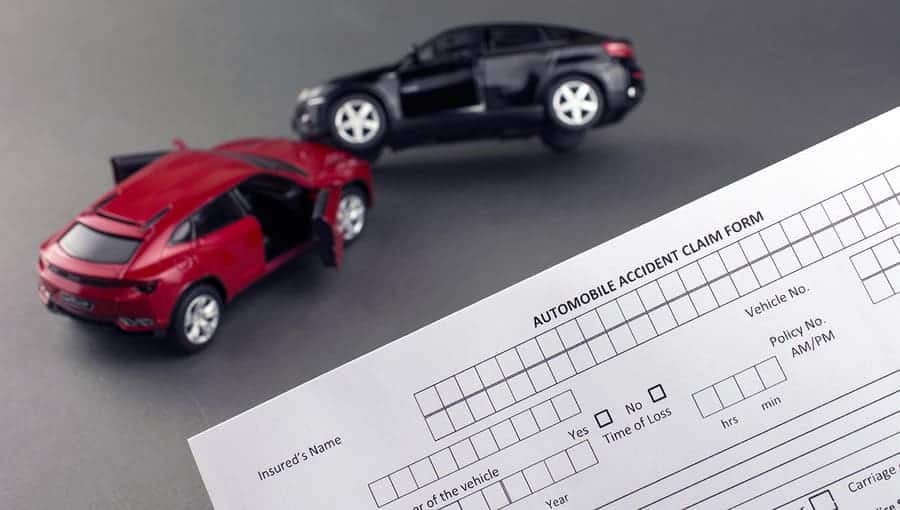 What's my car accident settlement worth?
Whiplash Injury Settlement Story Case Facts This is the story of my car accident, injuries, and the process of negotiating a whiplash injury settlement. The accident happened on a Friday night at approximately 11:00 PM. I was driving home from work on Highway 101,...