Maryland Car Accident Settlement
Maryland Car Accident Settlements
If you or someone you know has been involved in a car accident, then it's important to understand the basics of car accident settlements in Maryland.
From Ocean City to Annapolis to Baltimore, there are thousands of miles of roads in Maryland. Nearly 5 million drivers travel on Maryland's roadways each year, enjoying all that the state has to offer. Yet the Old Line State's roadways can prove dangerous. If you live in or plan on visiting Maryland it is a good idea to become familiar with Maryland auto accident laws.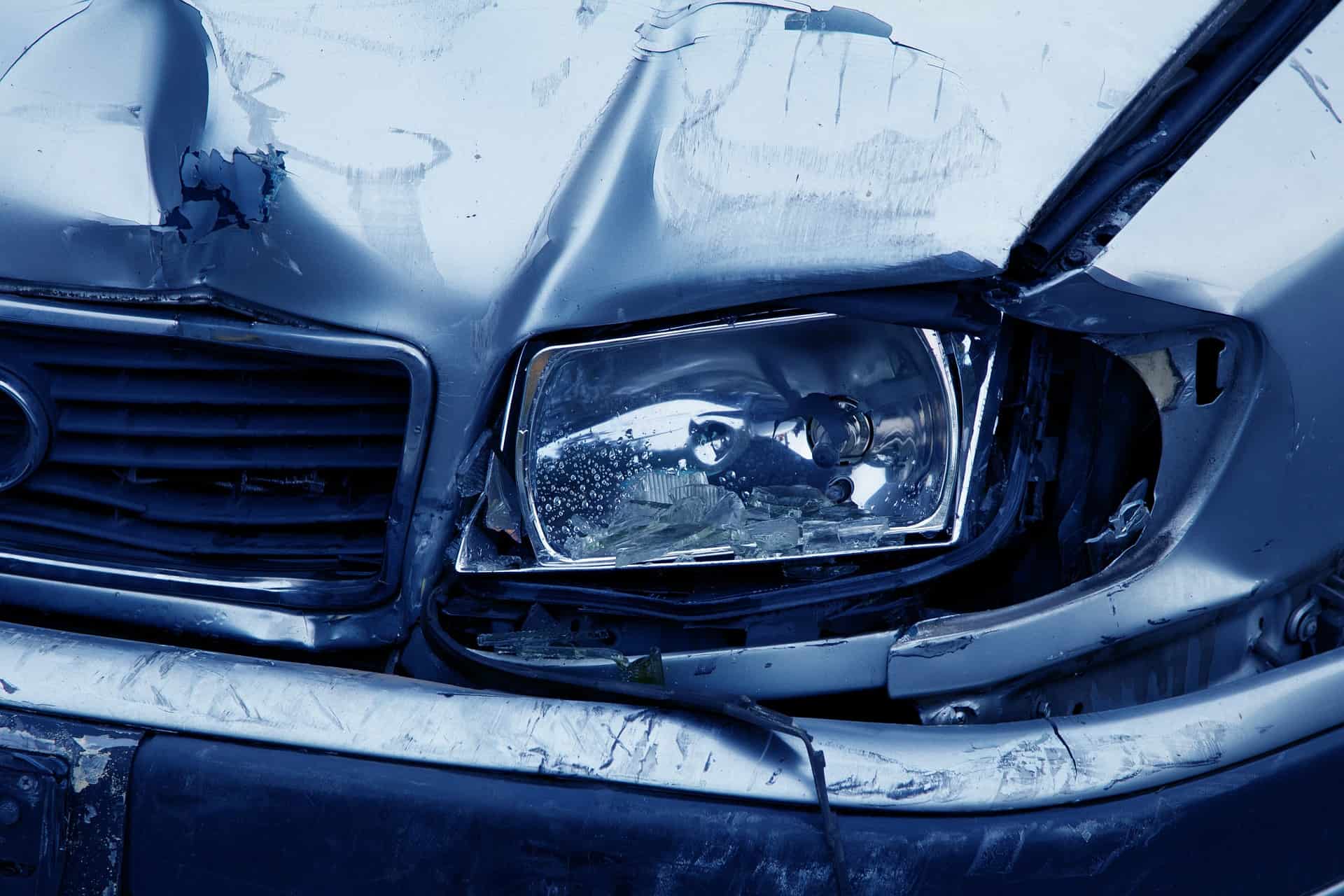 How Much Is Your Car Accident Settlement Worth?

Find out the maximum compensation you could receive.
The Maryland Department of Transportation (MDOT) collects data on the state's accidents. According to MDOT, the state averages 111,885 accidents per year. These accidents lead to an average of 48,257 injuries and 511 deaths. Prince George's County alone had 350 fatal collisions between 2015 and 2018. Victims included 251 motorists, 94 pedestrians, and 5 bicyclists.
An estimated 25% of all crashes in Maryland occur on country roads. In 2019, there were some 30,000 citations issued along Indian Head Highway. These citations were for impaired driving, aggressive driving, distracted driving, and speeding. 
And Maryland also has the distinction of one of the worst intersections in the United States. It is located at Eastbound Gorman Avenue and Southbound U.S. 1 in Laurel.
Whether your crash happened on the streets of Baltimore City or out in rural areas like Garrett County, understanding how car accident claims work can help ensure that you get fair compensation for any injuries and damages caused by another driver's negligence. In this article, we will provide an overview of what you need to know about car accident settlements in Maryland so car accident victims are able to seek fair and full compensation for their injuries.
What To Do After a Car Accident To Ensure Maximum Compensation
If you are involved in a car accident it is important to take the right steps to ensure you get the maximum compensation.
Call the police and report the incident so that an official record of what happened is kept on file. hen seek medical treatment for any injuries sustained. Fleeing a car accident scene is seen as a hit-and-run accident, and you may be charged with a felony under the law, especially when the accident resulted in bodily injury, property damage or death.

Seek medical treatment for any injuries sustained- it is important to be examined by a medical doctor after an accident, even when you feel everything is normal. Some injuries have delayed onset and may show signs days or weeks after the accident. If you do not see a doctor after the accident, it becomes more difficult to prove that your injuries were as a result of the accident.

Keep any records of the accident and save any medical bills, police reports from the accident scene, witness statements and contact information, and any other document related to the accident. This can help strengthen your case.

Take pictures of the accident scene, damage done to your vehicle and other property involved.

Exchange insurance information with the other driver(s) at the scene.

Inform your insurer and the insurance company of the other driver(s) as well.

It is advisable to speak with a car accident attorney who can evaluate your claim's worth and work you through the entire process of a car accident settlement.
What is the Average Settlement For a Maryland Car Accident Settlement?
The average settlement for a Maryland car accident settlement can vary depending on the medical expenses and other factors. However, a settlement offer should cover medical bills, lost wages, and pain and suffering caused by the car accident.
Unfortunately, most settlement offers fail to adequately cover the full extent of an accident victim's injury. This is when it's important to speak with an experienced personal injury attorney who's familiar with car accident laws in Maryland. 
An experienced attorney can assess all of the damages caused by the accident and negotiate for a settlement that covers medical bills, lost wages, and other financial losses from the crash. A good attorney will also be able to estimate additional damages such as pain and suffering, enabling them to fight for a more reasonable settlement offer on your behalf. Most Maryland car accident lawyers offer free consultations, that can give you a good idea what your claim would be worth. 
It is important to remember that each car accident case is unique and no two cases are alike. As such, there is no pre-set amount of compensation that can be expected in every situation.
If you have been involved in a car accident and are looking for help understanding the settlement process and what you may be able to recover, contact a personal injury attorney today. They will be able to review your case and explain all of your rights, helping you to make an informed decision about how best to proceed with your claim.
Speak to a Car Accident Attorney
What Can I Claim in a Maryland Car Accident Settlement?
When it comes to recovering compensation after a car accident in Maryland, the law allows victims to seek economic and non-economic damages. In some cases, punitive damages may also be available depending on the conduct of the at-fault party.
Economic Damages
Economic damages refer to out-of-pocket expenses that can be calculated with relative certainty. Lost wages are compensation for the income you would have earned had the car accident not occurred. Medical bills are compensatory damages for medical services incurred due to injury from the car accident. Property damage compensates for any damaged items such as vehicles, or personal property damaged during the car accident.
Non-economic Damages
Non-economic damages are more difficult to calculate because they are more subjective. Things like pain and suffering or emotional distress caused by an incident cannot be proven with 100% certainty unlike economic damages. Pain and suffering is a form of non-economic compensation for physical discomfort caused by a crash or serious injury. Emotional distress covers mental anguish caused by psychological trauma resulting from the crash. Other non-economic damages include loss of enjoyment of life and loss of consortium (inability to have normal family relations).
Punitive Damage
Punitive damage awards aim to punish defendants who demonstrate willful, negligent behavior such as drunk driving or excessive speed while operating a vehicle with no regard for public safety or personal wellbeing. Such awards are used to deter drivers from engaging in similar negligent acts in future situations. You can recover punitive damages only if your case meets certain criteria, usually determined by the judge and jury. The state of Maryland places no limit on the amount you can recover for punitive damages, so you may be eligible to receive a substantial amount.
How to Recover Damages
If you wish to recover damages in Maryland, you have a few options. Start out by contacting your insurance company and tell them about the accident. Answer their questions directly, don't offer up too much information. With this info, your insurance company will reach out to the other driver's insurance company. The adjusters on both sides will work together to determine fault and liability.
The at-fault driver's insurance will typically make a settlement offer. It is common for this initial offer to be low, especially in cases that are more complex. The goal for the insurance company is to settle quickly and without paying out too much money. If you feel like you are not being taken seriously or being offered too little, you can send the the insurance company a formal demand letter. A demand letter lays out the details of the accident, lists your damages, and requests a specific amount to settle your case. Get the help of a Maryland car accident attorney to make sure that you are getting a fair settlement.
If the claims process does not end in a suitable settlement, you have the right to file a lawsuit. Often times, in car accident lawsuits, the other driver and/or the insurance company are the defendants. There may even be other entities involved if there were special circumstances. Lawsuits can be long and complicated so don't go into the process without the help of a personal injury lawyer.
Is a Lawsuit an Option?
Lawsuits can be messy. Insurance companies know this. But if the insurance company you are up against will not give you a fair settlement, you have the right to file a suit against them. When you take the at-fault driver or their insurance company to trial, the judge or jury will decide whether or not you get a payout. Many insurance companies don't want to risk having to pay even higher amounts after being found liable in court. Because of this, many companies will offer a fair settlement under this pressure.
However, keep in mind the statute of limitations. In Maryland, you have three years from the date of the accident to file a lawsuit. Once this window is closed, you cannot file a lawsuit to recover damages. If you are nearing the end of your time limit, you can file can continue to press the insurance company to settle, later withdrawing the car accident lawsuit.
If you do end up going to court, you and your legal team will have to prove the other driver's negligence. You will have to show that the actions of the other driver caused the accident, resulting in your injuries and damages. However, in Maryland, the other driver must be completely at fault in order for you to receive a settlement through the courts. This is due to the contributory negligence standard.
Maryland Car Accident Settlement Taxes
Under federal and state law some portions of a car accident settlement may be taxable. Damages that you receive for a physical injury or sickness are generally not taxable. There is an exception if you claimed medical expense deductions on your taxes. If you are reimbursed in a personal injury settlement, that amount is taxable.
Property damages are also not generally taxable. But if you receive more than the adjusted basis in the property, the excess is income. Other types of damages are taxable. For example, compensation for emotional injuries is taxable. Moreover, punitive damages are taxable at both the federal and state level.
Overall, tax laws are complex. It is important that you understand the tax implications of your insurance settlement. Consult with an experienced Maryland car accident lawyer or accountant.
Maryland Car Accident Settlement Calculator
If you are trying to receive compensation after a Maryland car accident, you can use our Car Accident Settlement Calculator. The free tool will help you to get an idea of how big your payout may be.
How Is Settlement Amount Calculated?
The insurance company will usually calculate the settlement amount for a car accident by multiplying economic damages (such as medical bills) multiplied by a number that reflects general damages, such as pain and suffering. This multiplied number is then added to any lost wages to get the total settlement amount. This formula is used by most insurance companies as a way to determine the financial compensation owed to an individual for their injuries and other losses.
It's important to note that this formula isn't set in stone, as many insurers may choose to negotiate with the person injured in order to reach a settlement amount that both parties can agree upon.
Remember, calculating a settlement amount for a car accident is complex and requires expert knowledge of insurance laws and negotiation skills. Consult with an experienced personal injury lawyer so you can receive the full value of compensation owed for any damages sustained in an auto accident.
Can I Sue For Pain and Suffering In Maryland?
In Maryland, if you have been hurt due to someone else's negligence or carelessness, you may be able to sue for pain and suffering as part of a personal injury case. Pain and suffering are the physical and emotional injuries that you sustained because of the accident. Generally, the amount of compensation for pain and suffering is based on the severity of your injuries, as well as how long it took for you to recover.
How Much Can I Get for Pain and Suffering In a Car Accident Claim In Maryland?
The amount of money that can be awarded for pain and suffering depends on the specifics of your case, such as how severe your pain and suffering is, whether there were any other injuries or losses associated with the accident, etc.
For example, if your pain and suffering is lingering or long-term, you may be able to obtain a larger amount of pain and suffering compensation than if it was short-term pain and discomfort. Factors like medical bills, lost wages, and any other losses associated with the accident can also affect the pain and suffering award.
The actual amount you can expect to receive for pain and suffering depends on many variables including the jurisdiction in which you are filing your claim as well as how strong your case is. To get an accurate estimate of what you might receive for pain and suffering damages in Maryland, you may consult with an experienced car accident lawyer.
Maryland Car Insurance Requirements
Maryland requires all residents who own motor vehicles to have insurance coverage. This insurance must meet a minimum standard and will cover any injuries sustained as a result of an accident, as well as property damage. All insurance companies in Maryland must be licensed by the state in order to provide insurance policies for drivers.
If you own a vehicle in Maryland you must buy liability insurance coverage. Your insurance policy must include the minimum amounts of coverage. These amounts are:
$15,000 for property damage per accident caused by the owner/driver of the insured vehicle.

$30,000 for bodily injury or the death of one person caused by the owner/driver of the vehicle.

$60,000 for total bodily injury or death liability caused by the owner/operator of the vehicle.
Liability coverage protects the vehicle owner and/or driver from personal liability. Since Maryland is a fault-based state, the at-fault driver is responsible for damages. If the damages exceed the limits, you are responsible for the difference. For this reason, many drivers choose to carry coverage for more than listed above.
Liability coverage pays medical bills, lost wages, property damages, and other expenses. This is for other drivers, pedestrians, cyclists, and other injured parties. It does not cover your injuries or damages. You can buy other types of insurance to reimburse you.
For example, collision coverage pays for the costs to repair or replace your vehicle. Collision coverage is optional in Maryland. Uninsured motorist (UM) coverage is another option. It protects you and your passengers if the other driver does not have adequate insurance. UM coverage can also reimburse you if you are the victim of a hit and run.
It is important for drivers in Maryland to understand these requirements and make sure they have the right coverage before taking to the roads. Not having sufficient insurance may lead to significant financial liability if you are responsible for an accident. If you are injured in an accident caused by another driver who does not have adequate insurance coverage or no insurance at all, a personal injury lawyer can help you seek compensation from that driver directly or through your own insurance policy's uninsured motorist coverage.
Driving Without Car Insurance in Maryland
Vehicle owners must buy car insurance in Maryland. If you drive without insurance, you can receive a fine and other penalties. Penalties can include:
An uninsured motorist penalty fee applies based on the amount of time without coverage. The fine is $150 for the first 30 days. After that, a $7 fee for each day applies.

Loss of license plates and vehicle registration.

Restoration fee of $25 for the vehicle's registration.

A prohibition from registering other vehicles until you resolve violations.

Prohibition from renewing a suspended registration until you resolve violations.
Anyone that provides false evidence of insurance faces even harsher penalties. These include a fine of up to $1,000 and one year in jail.
Driving without insurance can also have serious financial consequences. The at-fault driver will be on the hook for other parties' damages.
Dram Shop Law In Maryland
A Dram Shop Law, also known as a liquor liability law, makes it possible to sue the vendor or retailer who sold or served alcohol if the person they sell it to causes injury while drunk. Unfortunately, there are only 43 states that have enacted some form of dram shop laws. Eight states, including Maryland, do not have any form of this protection for victims of DUI-related injuries.
However, all hope is not lost for those injured by a drunk driver in Maryland. It may be possible to seek compensation from the individual responsible for your injuries through personal injury claims and other legal remedies.
Maryland is an "At-Fault" State
Many of the states in the US are fault-based and Maryland is included in that list. So what does fault-based mean? In regards to a car accident, the person responsible for causing the crash is also responsible for paying the damages. In most cases, insurance companies end up paying settlements and covering those damages.
After an accident, the victim typically lets their insurance company know about the car accident. That insurance company will reach out to the at-fault driver's insurance company. They will start the process of reaching a settlement and providing a payout. Other options involve filing a claim directly with the at-fault driver's insurance or filing a car accident lawsuit.
Contributory Negligence in Maryland Auto Accident Cases
Maryland is one of only 4 states that have a contributory negligence standard. Under this rule, an injured victim cannot recover if he played any role in causing the accident. This is true even if the other driver was 99% at fault for the car accident.
Maryland's rule is different from most states. These states follow a comparative negligence standard. In a comparative negligence state, a victim's damage award is based on their level of fault. Therefore, in a modified comparative negligence state, a victim cannot collect if she is more at fault than the other driver. Maryland is a pure contributory negligence state, meaning any fault at all bars a person from a settlement.
For instance, suppose you get into a car accident. You suffer significant injuries and property damages. You miss several months from work while you recover. Your medical bills total $50,000 and your lost wages are $10,000. And your property damages are $5,000.
You file a lawsuit against the other driver and her insurance company. Then, you prove that the other driver was negligent at trial. But the jury also finds that you were 25% at fault for the accident. Due to Maryland auto accident laws, the pure contributory negligence rule will prevent you from recovering any damages.
In a comparative negligence state, your damages will be reduced to $48,750 (25% of $65,000). You would also receive the same amount of damages in a modified comparative negligence state. But if you are more than 50% at fault you would recover nothing.
Statute of Limitations for Maryland Car Accident Settlements
Most legal proceedings have to follow certain timelines determined by the state's statute of limitations. This is true when it comes to car accidents. If you do not abide by these timelines, you may forfeit your right to compensation.
The relevant statute is Maryland Courts and Judicial Proceedings Section 5-101. Under the statute, a car accident victim has 3 years to file a lawsuit. The clock starts running from the date of the accident. For wrongful death claims, your window for filing a claim begins on the day the death occurred.
However, most people pursue an insurance claim prior to filing a lawsuit. In Maryland you do not have limits regarding when you file a claim. However, the insurance companies are aware that there is only a certain window of time where you can sue them. It is in your best interest to file your claim within three years of the accident happening.
It is important to keep in mind that if victims do not file their claim within this time window, they will likely be unable to pursue legal action against the responsible party and may not be able to recover any compensation for their losses.
In addition, some exceptions or special circumstances can extend or shorten this three-year period. These include minors who cannot bring claims until they reach the age of majority, those suffering from mental incapacity who may be able to receive an extension from the court, and parties whose claims were previously dismissed due to a procedural error but have since been reinstated.
Reporting Requirements for Car Accidents in Maryland
Maryland auto accident laws impose some car accident reporting requirements. The relevant statute is Maryland Code Section 20-107. Under the statute, drivers involved in a car accident must report the accident if the accident results in injury or death to any person.
The driver of each vehicle must report the accident within 15 days. This involves filing a written statement with the Maryland Motor Vehicle Administration (MVA). The statement must include:
The name and address of your insurance company

Your car insurance policy number

The name and address of your local insurance agent
Each driver must also provide evidence of liability insurance. The MVA may request supplemental reports. This is usually done when the original report is missing information.
If you fail to file a report the MVA may suspend or revoke your license and registration. A suspension may apply to any vehicle involved in the accident. This applies to the vehicle's owner even if he was not driving.
Drivers are not required to file a report with the MVA if a police officer filed a report. The officer will file the report with the Department of State Police.
Conclusion
Regarding car accident settlements in Maryland, being informed and understanding the legal process is key. It's important to understand your rights under state law and how insurance companies may approach negotiations. Knowing what type of compensation you can expect from a successful settlement will help ensure that any agreement reached is fair for both parties involved.
If you have been injured or lost a loved one due to another person's negligence on the road in Maryland, you may be entitled to receive compensation. While this process may seem daunting at first, it is very achievable, more so with the help of an experienced car accident attorney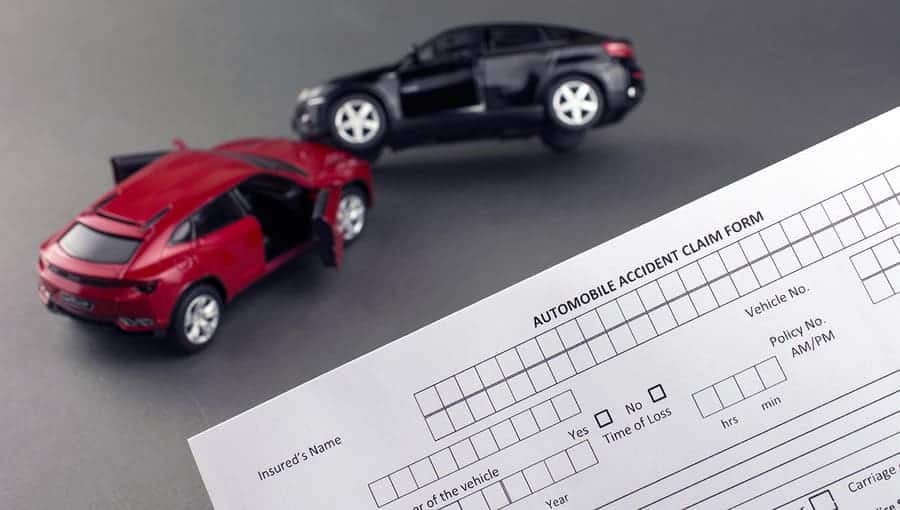 What's my car accident settlement worth?
Whiplash Injury Settlement Story Case Facts This is the story of my car accident, injuries, and the process of negotiating a whiplash injury settlement. The accident happened on a Friday night at approximately 11:00 PM. I was driving home from work on Highway 101,...