Florida Auto Accident Settlements
Florida Car Accident Settlement Guide
Whether you are exploring Jacksonville, Miami or the Florida Keys, you will always have plenty to explore on the roads of Florida. The highways of the Sunshine State are used by at least 14 million drivers who average approximately 10,000 miles each year. With all the drivers using the roads in this growing state, there are thousands of accidents annually. If you plan to live in Florida or visit, it is recommended to familiarize yourself with local laws and regulations if you are ever in a car accident.
The accident settlement process can be overwhelming when you or a loved one is injured in a car accident. Understanding your rights and how to pursue them is essential to receive the compensation you deserve. This article will discuss the accident claims process in Florida, damages that may be recovered from a car accident settlement in Florida, and other essential information for victims of auto accidents. With this knowledge, you will be better prepared when the time comes to negotiate with insurance companies and seek fair compensation for any losses incurred due to your injuries.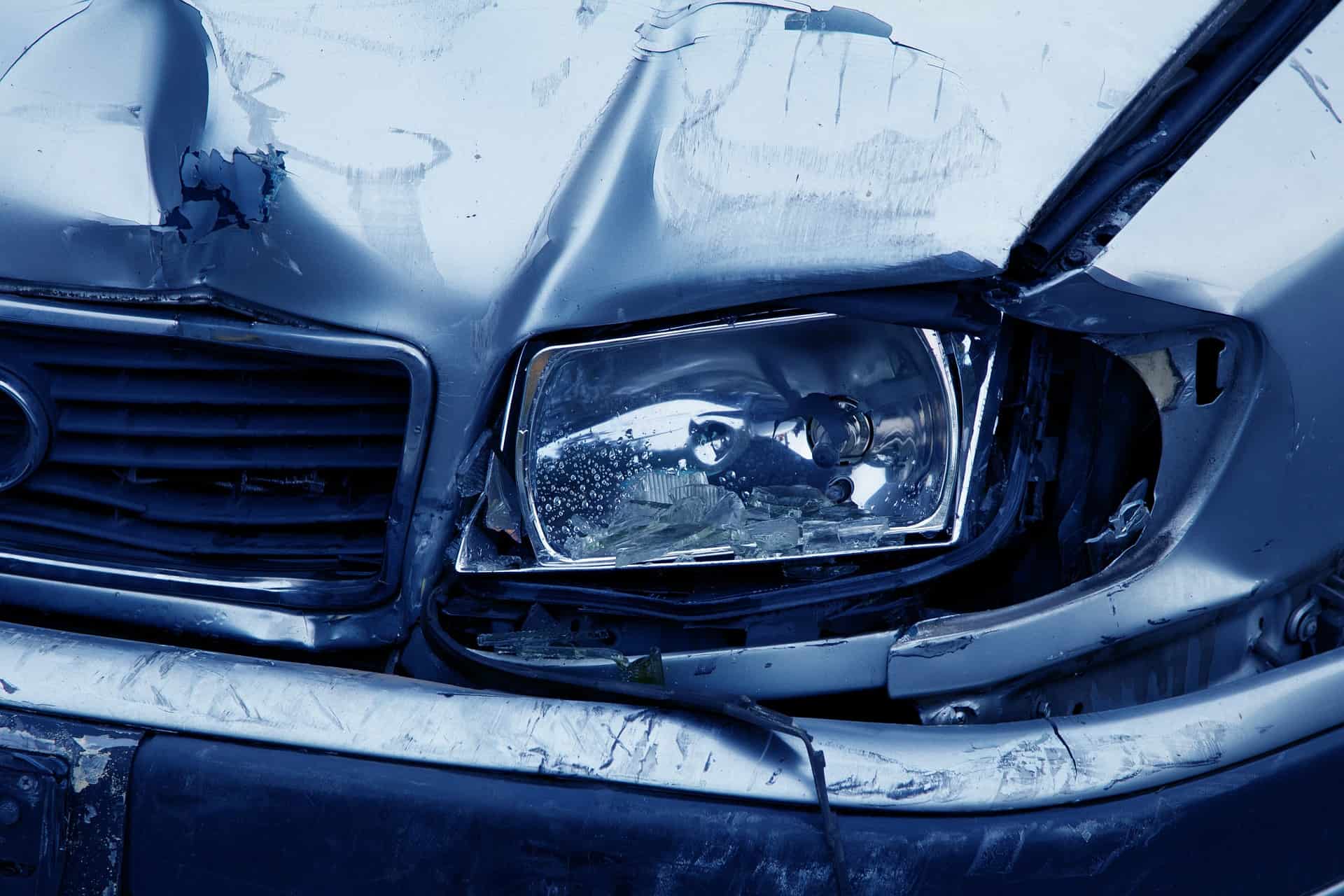 How Much Is Your Car Accident Settlement Worth?

Find out the maximum compensation you could receive.
What should I do if I was in a car accident in Florida? 
If you have been injured in a car accident in Florida, it is essential to take specific steps to protect your rights and ensure you can receive the compensation you deserve. After seeking medical attention for any injuries, you should take the following steps:
Gather evidence from the accident scene; this includes taking photographs of any damage to vehicles, the accident scene, and any visible injuries; you may also take down the contact information of witnesses.

Report the accident to your insurance company. Florida is a no-fault state; you must file your claim with your insurance company to receive compensation.

Gather documentation of lost wages, medical bills, repair costs, or other expenses related to the accident.

You should speak with a personal injury lawyer about your car accident claim and potential settlement options.
Who pays for car accidents in Florida?
Florida is what is known as a "no-fault" state. This means that each driver involved in the accident will file a claim with their respective insurance companies to receive compensation regardless of who is at fault for the accident. However, there is an exception to the rule; you may sue the at-fault driver if your injuries fall under the "serious injury" category.
In Florida, every driver is required by law to have personal injury protection (PIP) insurance. Their car insurance policy must have at least $10,000 in coverage. Drivers must also have at least $10,000 in property damage liability (PDL) to pay for damages they may cause to another person's property.
What is the Average Car Accident Settlement in Florida?
Car accident settlements in Florida can vary greatly depending on factors such as the insurance policies involved, the severity of resulting injuries, the extent of property damage, and the nature of the accident, your legal representation. Generally speaking, car accident settlements in Florida typically range from $10,000 to $65,000 or more. However, the settlement amount may depend more on the facts of your case.
It is important to remember that car accident settlements can vary significantly from one case to another, so it is best to speak with an experienced professional before accepting or negotiating a car accident settlement. Your lawyer can help you review all relevant details and determine the best car accident settlement amount for your situation.
Florida Car Accident Settlement Examples
Florida car accident settlements can vary significantly, depending on various factors. Some examples of car accident settlements in Florida include:
The insurance company awarded a woman and her husband injured in a car accident in Key West $68,000 after they were both injured in a chain reaction crash and suffered multiple injuries, including a grade 3 whiplash injury and a separated shoulder.
A man injured in a car accident in Pinnelas received $10,000 from an insurance company when his car was hit from behind, and he suffered multiple herniated discs in his back from the car accident.
Another man injured in a car accident near Jacksonville was awarded $136,000 when his car was struck by another driver and pushed against the car in front of him. As a result of the accident, he suffered cervical sprain and strain, whiplash and a concussion.
In Palm Beach, a man suffered neck and back injuries after a multi-vehicle collision. He was awarded a $500,000 in a rear end collision settlement due to the severity of his injuries and length of recovery.
It is easy to see that no amount is set in stone for an insurance payout. If you have been injured in a car accident in Florida, it is important to speak with an experienced personal injury lawyer to ensure that you get the compensation you deserve. Your attorney can review your case and provide advice on what the average car accident settlement amount in Florida should be, based on the facts of your case and any applicable laws.
How is Pain and Suffering Calculated in Florida?
Calculating pain and suffering can be tricky since there isn't a set formula for determining these damages; however, a few methods may be used to approximate the value.
The most common way of calculating pain and suffering is the multiplier method. This approach multiplies your economic losses (medical bills, car repair costs, etc.) by a number between 1.5 and 5 to determine an amount you can claim for non-economic damages. The factor used for the multiplier can vary depending on the severity of your injury, how long it takes to heal, and any disability that may remain after healing.
The per diem method is another method. With this approach, you assign a dollar amount to each day of pain and suffering experienced due to the car accident. This amount can be adjusted based on factors like the severity of the injury, length of recovery, and any disabilities remaining after healing.
In addition to these two methods, there is the algorithm-based approach when calculating pain and suffering, which considers various factors that affect car accident settlements, such as the type of injury sustained, medical treatments received, and more.
Calculating pain and suffering is a complex process. Consider speaking with an experienced personal injury lawyer to discuss the facts of your case and how much compensation you should receive for your pain and suffering.
What Factors Influence the Value of my Car Accident Settlement in Florida? 
In Florida, the value of a car accident settlement is influenced by the severity of the accident and resulting damages or injuries. If there are serious injuries, insurance companies may offer a higher settlement amount to cover medical bills and compensate for pain and suffering. It also depends on the laws governing insurance policies, how much the insurance company is willing to pay, and your legal counsel.
How Long Does it Take to Settle a Car Accident in Florida?
The amount of time it takes to settle a car accident in Florida depends on the severity of the injuries, how long it takes for the injured party to recover, and other factors. Generally speaking, car accident cases can take weeks to several months or even years to resolve. The insurance companies will attempt to evaluate all aspects of the case before making an offer and settling out of court. However, this process can still be long and complicated. Accident victims should consult with an experienced personal injury lawyer to help them understand their rights and ensure that they receive full compensation for medical bills, lost wages, pain & suffering, and other damages related to their car accident in Florida.
What is a Reasonable Settlement Offer for a Car Accident in Florida?
A good settlement offer in Florida for a car accident covers the cost of medical bills, car repairs, and lost wages due to the accident. If you were injured, it should also pay for the pain and suffering caused by the crash. A skilled personal lawyer can help you evaluate whether your settlement offer is fair. They can also negotiate with the insurance company to get a better settlement.
How Do You Prove Fault in a Florida Car Accident Settlement?
To prove fault in a car accident in Florida, you need to show that the other person involved acted negligently or carelessly. You must provide evidence, such as photos from the scene of the accident, witness statements, and police reports. You may also need to consult an experienced personal injury lawyer who can help you build a strong case. An attorney can review the evidence, determine fault, and investigate any other factors that could have contributed to the crash. Additionally, they can explain your rights under Florida law and ensure that you are fairly compensated for any injuries or damages resulting from the accident.
How Can I Maximize My Car Accident Settlement in Florida?
If you are in a car accident in Florida, you may be entitled to a settlement from your insurance company. To maximize your payout, ensure you keep all documents related to the accident and get medical help if needed. It is also important to document things as they happen, your symptoms, doctor's reports, and evidence of property damage. In addition, collect the contact information of witnesses at the scene of the accident; this may help strengthen your case when you are ready to file a claim. Finally, you must speak to a personal injury lawyer to help you receive the maximum amount possible for your car accident settlement.
Car Accident Statute of Limitations in Florida
If this is your first time hearing the terms "statute of limitations," don't worry, a lot of those who haven't involved in car accidents haven't. To give a brief definition, a statute of limitations is the period when a plaintiff is allowed to file a lawsuit against someone who has caused him injuries or even death. In Florida, the statute of limitations is four years from the date when the accident happened. You can file a suit within this allowable period if you have suffered permanent injuries, significant disfigurement, or permanent loss of body functions.
But the statute of limitations for a wrongful death lawsuit is only two years from the death of your loved one. For that reason, it is very important to file the lawsuit for wrongful death as soon as possible after the death of the loved one.
Statistics and Notable Florida Car Accident Settlements
The state of Florida has a growing population, and with that comes more car accidents. Texting and driving has become a serious problem on Florida roads, and the high number of retired drivers on Florida roads also leads to more car accidents. Below are car accident statistics for Florida from 2018:
3135 drivers or passengers died in car accidents in Florida in 2018.
427 people died in accidents involving an SUV or pickup truck.
22 big rig occupants were killed in Florida accidents in 2013, accounting for one percent of all traffic deaths that year.
There were 501 pedestrians killed by motor vehicles in 2013.
Pedestrian deaths were 225 in 2018
There were 1104 passengers injured in auto accidents in Florida.
Motorcycle accidents accounted for 506 of the 3135 fatalities in 2018.
For 2017, there were 389,525 reported crashes in Florida with 161,800 injuries and 2913 deaths.
The National Safety Council has reported a 43% increase in traffic deaths in the Sunshine State between 2014 and 2016. Also, Miami-Dade County crash data shows that over a six-year period, one out of six crashes in the state were in the Miami metro area. NSC experts believe the increase in crashes fatalities is because of higher traffic levels on the roads. It is believed that the improved economy has led to a drop in unemployment and lower gas prices. These factors are causing more people to drive and get in more accidents.
A major wrongful death lawsuit that made the news in recent months was the suit filed against Venus Williams by the family of a 78-year-old man who was killed in a car accident in which the tennis star was said by police to have been at fault. The police report stated that Williams violated the right of way of another driver. Williams argued she had to stop in the middle of an intersection because of traffic and did not see the man's car that she T-boned. The family is seeking damages of at least $15,000 and possibly much more.
The #1 Most Important Thing to Do After a Florida Car Accident
I am often asked the single most important action for a person to take after an accident. I think there are two items that have significant impacts on a person's claim. First, always call the police to file a report. It is helpful because you will have a third party to collect all of the important information. People are often surprised by how the story changes once the other party gives their version of the facts to their insurance company. Second, a person should see a doctor as soon as possible. If the injuries are not life-threatening, it is best to speak to a personal injury lawyer to see what the financial consequences are with going to the hospital or going directly to a provider like a chiropractor. The difference could be thousands of dollars going to the injured person in the accident rather than a medical provider.

Josh Wagner, Expert Florida Personal Injury Lawyer
Florida Accident Settlement Taxes
Florida does not have a state income tax, so personal injury settlements are not generally taxable as income in this state.
Florida Negligence Laws
If you are in a car accident in Florida and another driver is negligent, you can sue for your personal and property damages. However, Florida has a comparative negligence standard. This means if you are partially at fault in the accident where you suffered personal or property damages, your potential damages recovery will be reduced according to your percentage of fault for the accident. For example, if you are 25% responsible for an accident with $10,000 in damages, you would only be able to collect $7500 in compensation.
Where Major Cities in Florida Rank on the list of Best & Worst Drivers?
You may not know it yet but Florida is one of the states with the worst drivers in the U.S. According to Smart Asset, Florida ranks 5th, following Mississippi, Nevada, and Tennessee. Per the report, this state ranks the lowest in terms of insured drivers. Only 73.3% of the drivers in Florida have their auto insurance. The fact that the country requires insurance when driving, this is not a good percentage. When it comes to Google search related to tickets and gasoline, Florida has the 10th highest searchers. Fatalities are also high, with 1.41 ratio per every 100 million vehicle miles.
Within Florida, there are worst and best driving cities as well. Among the top worst driving cities are Jacksonville, Tallahassee, Clearwater, Cape Coral, and Gainesville while among the best driving cities are Pembroke Pines, Daytona Beach, Miami Beach, The Villages, and Poinciana. Florida was also ranked as one of the most dangerous states for bicyclists in the US.
Jacksonville was the top 1 worst driving city in Florida because of its high number of interstates and traffic deaths. Study shows that 10.16 traffic fatalities are there for every 100,000 in 2017 while the average in Florida is 14.83.
In 2017, Tallahassee had the following road accident statistics: 12 fatal accident count, 17 vehicles involved in fatal accidents, 1 fatal accident involving drunk persons, 12 fatalities, 25 people involved in fatal accidents, and 4 pedestrians involved in fatal accidents.
The study also suggests that the further south you go in Florida, the fewer traffic accidents are. In fact, Broward County, in general, had 11.62 traffic fatalities for every 100,000 in 2017.
Florida Car Accident Settlement Calculator:
Have you been involved in a motor vehicle accident or otherwise injured in Florida? Find out how much financial compensation you may be legally entitled to in just minutes with our free online Car Accident Settlement Calculator.
What should you do when you get into a car accident in Florida?
1) Stay at the scene and report the crash.
When you get into a car accident, Florida Car Accident Laws say that you need to stay at the scene and report the crash. Call 911 per the provisions stated in Section 316.065 of the Florida Statutes. The following are the types of accidents you need to report immediately:
A crash with injured person/s.
A car crash with hit and run
A crash with the need to remove a wrecked vehicle
A crash with property damage at least $500.
When reporting, you have two options: online and by mail. When self-reporting online, you should first get the Driver Report of a Traffic Crash by downloading it. Complete all the required fields and sign it with the date. The instructions are listed on the second page of the form. When reporting by mail, you should get the Driver Report of a Traffic Crash online and download it. Complete all the required fields then sign it. After that, you need to mail a copy to the Florida Department of Highway Safety and Motor Vehicles located in 2900 Apalachee Parkway, MS 28, Tallahassee, FL.
2) Get your crash report copy.
You can get your crash report copy electronically or physically. Last year, the Florida Highway Safety and Motor Vehicles department launched a new portal online where you can buy crash records. For every crash report you want to purchase, there is an application fee of $10. According to Section 321.23 of Florida Statutes, every customer is entitled to a maximum of 10 crash reports for every transaction.
If you want to get your crash report copy in person or via mail, you need to complete a Sworn Statement to Obtain Crash Report within 60 days after the crash. You can go to FHP Troop Station to request for a maximum of 10 reports. If you request more than 10 copies, you need to make a request letter containing the details of the report you are asking for.
3) Check your auto insurance with your insurance company.
Before you own a vehicle with four wheels in Florida, you need to show that you have a Personal Injury Protection (PIP) and Property Damage Liability (PDL) auto insurance. PIP can pay for 80% of the required medical expenses at a maximum of $10,000 due to injuries, regardless of who caused the crash. Meanwhile, PDL covers another individual's property damaged by you or the negligent driver.
Auto insurance is required in Florida. If you drive without it, you will be penalized. When you get into a car accident, you need to check with your insurance company the coverage you can avail of. This is one way you can avoid spending cash since auto insurance can pay for the damages and injuries.
4) Check for third-liability damages.
Usually, third-liability damages are covered by auto insurance. If you are the negligent driver, you need to pay for the damages you caused to a third-party, including medical bills. If the situation is vice versa, you can file a suit and demand compensation for damages.
Car Insurance Requirements in Florida
You are required in Florida to carry a minimum amount of auto insurance. If you do not do so, you could be fined and even put in jail. Note that Florida is a fault state. This means your own insurance policy will pay for your personal injury and property damages up to a certain amount, no matter who caused the accident. Under a no-fault liability system, you lose some rights to sue for damages. The minimum auto insurance required in this state is:
$10,000 bodily injury per person for each accident
$20,000 bodily injury for every person for each accident
$10,000 in property damage liability
$10,000 for personal injury protection
However, a bill in the Florida legislature would end the requirement for personal injury protection. This is because Florida pays some of the highest auto insurance rates in the US, with PIP being a big reason for it.
Other Florida Driving Laws
Below are some of the recent additional driving laws in Florida:
Red light cameras are allowed in Florida. But according to a 2013 law, you have up to 60 days to pay the traffic ticket. There is an easier process to challenge the ticket, as well, but if you lose, you will need to pay fines and court costs up to $250.
No driver may text and drive with a cell phone. If you are pulled over for another violation and were seen texting, you can be fined as a secondary offense only. You also may be ticketed for texting and driving if you are in an accident.
Left land drivers may not go more than 10 MP under the speed limit if they know they are slowing down a driver behind them.
Drivers can flash their lights to alert oncoming drivers of a speed trap but use caution as some state lawyers believe you still could receive a ticket.
Speak to a Car Accident Attorney
Florida Accident Resources
After a Florida car accident, you will probably be upset and under a lot of stress. We want to help you to deal with this unpleasant situation with the following Florida car accident resources:
According to Florida Statute 316.066, you need to file a police report if there is $500 in property damage, death or serious injury, a commercial vehicle involved, or a tow truck necessary to remove one or more of the vehicles from the crash scene.
If you need to request a copy of a Florida traffic trash report, you can do so here.
Conclusion
Navigating car accident settlements in Florida can be a tricky and time-consuming process. It is essential to understand the laws and regulations governing car accident settlements and how insurance companies determine settlement amounts. With this knowledge, you will have a better chance of getting fair compensation from your insurer following a car accident. If you are unsure about what to do after being involved in an accident or need help calculating potential settlement amounts, it may be beneficial to seek out legal advice or consult with a personal injury attorney.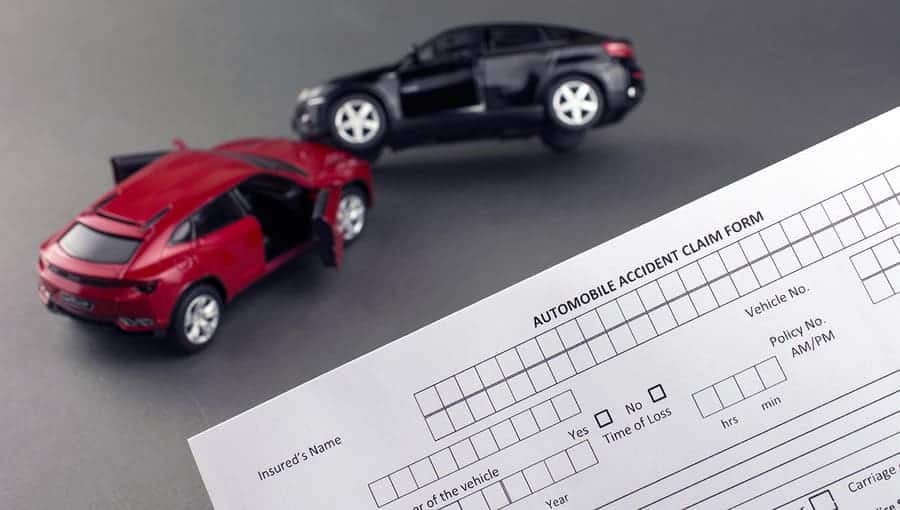 What's my car accident settlement worth?
Headrests are often overlooked as a safety feature in cars, but they can provide a significant level of protection against whiplash injuries in a car accident.  Installing a suitable headrest in your vehicle can help reduce the risk of serious injury. Research has...