How Much to Expect From a Car Accident Settlement in California
California Car Accident Settlements
California is home to some of the most notorious traffic in the country. Given how many millions of drivers hit the streets each day in the Golden State, it's not surprising that many find themselves involved in an auto accident. Familiarizing oneself with California's car accident laws and resources for victims is a good idea for any motorist in the state, and can be the difference between getting a large California car accident settlement, and walking away empty handed.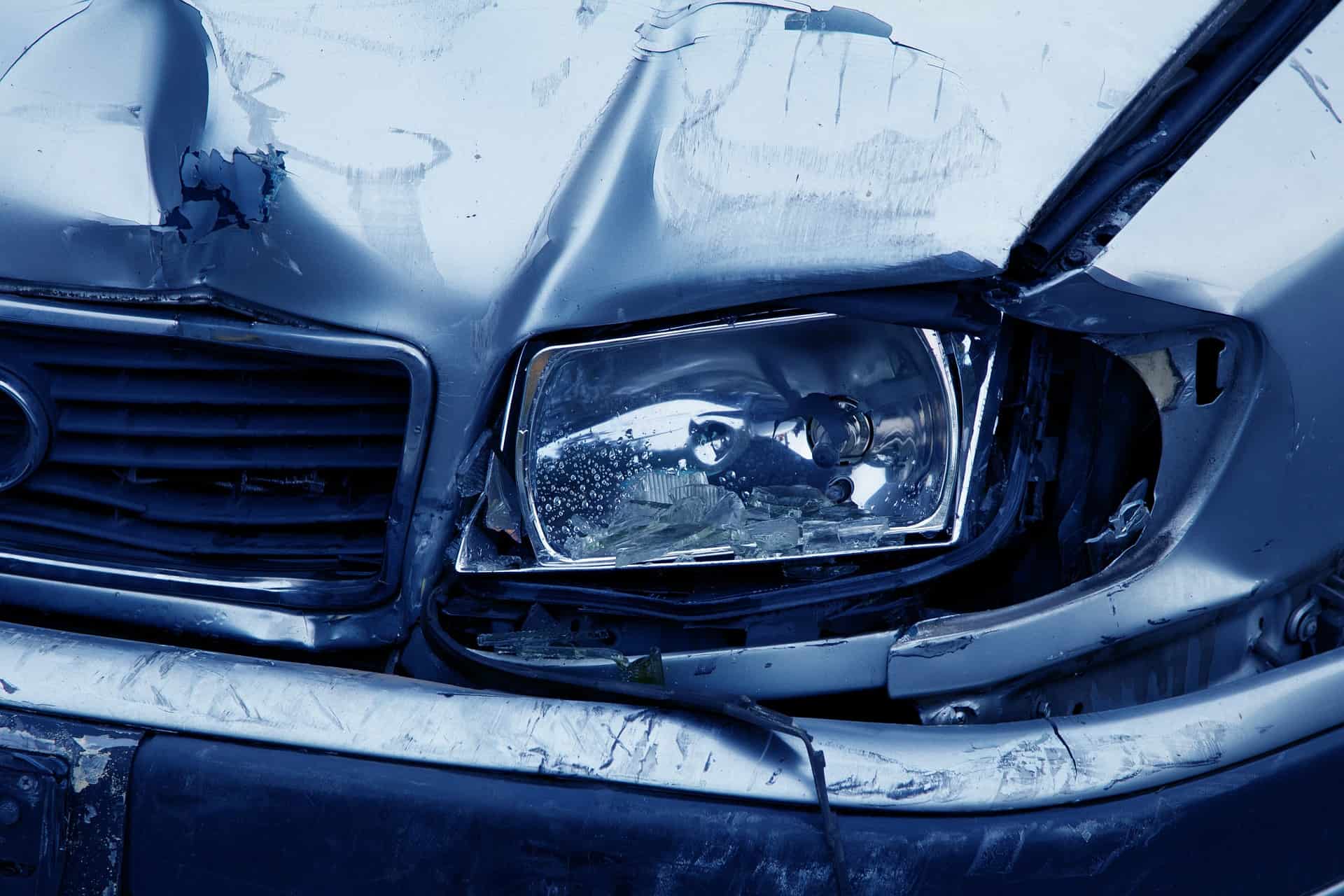 How Much Is Your Car Accident Settlement Worth?

Find out the maximum compensation you could receive.
No one is immune from car accidents. Unless you don't leave your home, you may be exposed to unexpected events whenever you are on the road. In California, you are protected by car accident laws, regardless of whether you cause the accident or you play the victim. This page will help educate you about all the factors that go into a car accident settlement in California and the laws that can help you maximize your settlement, from Statute of Limitations to reporting the accident, so you're prepared if you ever find yourself in the unfortunate situation of being involved in a car accident in the state California.
Getting into a car accident is a scary experience. Not only do you have to deal with the aftermath of the accident, but you also have to deal with insurance companies and lawyers. If you're not familiar with the ins and outs of car accident settlements in California, you might end up getting taken advantage of.
Are Car Accident Settlements Higher in California?  
Sometimes, and we'll discuss this later in the article. In the meantime, here are some tips on how to get the best California car accident settlement possible.
1. Gather Evidence 
If you want to win your case and get a good California car accident settlement, you're going to need to gather evidence. This means taking pictures of the accident scene, getting the contact information of any witnesses, and keeping track of any medical bills or expenses that are related to the accident. The more evidence you have, the better your chances of winning your case.
2. Know The Laws Around California Car Accident Settlements
It's important that you know your rights after a car accident in California. For example, under California law, all drivers are required to have auto insurance. If the other driver doesn't have insurance or doesn't have enough insurance to cover your damages, you might be able to sue them directly. You should also know that there is a statute of limitations for filing a personal injury lawsuit in California, which means that you only have a certain amount of time to file your car accident settlement or lawsuit.
3. Seek Medical Treatment Immediately
If you've been injured in a car accident, it's important that you seek medical treatment right away. Not only will this help ensure that your injuries are properly treated, but it will also give you stronger evidence to use in your case. Medical records and bills can be used to prove the extent of your injuries and to calculate the amount of money you should receive in a settlement.
4. Hire an Experienced California Car Accident Lawyer
One of the most important things you can do after a car accident is to hire an experienced attorney who knows how to deal with California car accident settlements. An attorney will help you navigate the legal process and make sure that you get the best settlement possible. Without an attorney, you might be taken advantage of by the insurance company or even by the other driver's lawyer.
If you want to get the best California car accident settlement possible, it's important that you hire an experienced lawyer who can help guide you through the process. A good lawyer who has experience in negotiating car accident settlements in California will be able to negotiate with insurance companies and make sure that your rights are protected by using all the applicable auto accident laws and insurance requirements to your advantage.
If you've been injured in a car accident in California, it's important that you take action immediately in order to get the best possible settlement. Hiring an experienced California car accident attorney is one of the most important things you can do. Gathering evidence and knowing your rights are also key factors in ensuring that you get a fair settlement. We hope this short guide has been helpful in understanding what steps you need to take after being injured in a car accident in California.
How Much To Expect From a Car Accident Settlement in California
California car accident settlements generally include a few things:
1. Payouts for your medical bills: If you've been injured in an car accident, your first priority will be to get the medical care you need. Once you have a handle on your treatment plan and how much it's going to cost, you can start the process of seeking compensation from the at-fault driver. Your medical bills will likely be the largest part of your car accident settlement.
2. Compensation for loss of income/business: If you've been injured in an accident, there's a good chance you won't be able to work while you're recovering. This can lead to lost wages and, in some cases, the loss of future earning potential. You may be able to recover these losses through your auto accident settlement.
3. Property damage to get your car fixed: In addition to paying for your medical bills, your settlement will also cover the cost of repairing or replacing your vehicle. If your vehicle is totaled, you'll be compensated for its fair market value.
4. Pain & suffering to compensate for loss of the ability to perform day-to-day activities and hobbies: Accidents can often lead to physical pain and emotional suffering. These "non-economic" damages can be more difficult to quantify than medical bills or property damage, but they are nonetheless recoverable through a car accident settlement in California.
If you've been involved in a car accident, it's important to understand what kind of compensation you may be entitled to. An experienced personal injury attorney can help ensure that you receive full and fair compensation for all of your losses.
Since California has much higher real estate prices, wages, and in expenses in general, you can usually expect more from a California car accident settlement than you can expect in other states.
California Car Accident Statute of Limitations
A "statute of limitations" is referred to as the period of time you have to approach the court to file a lawsuit over damages or losses. In California, the statute of limitations refers to the injuries and property damages you suffered as a result of the crash during the event. California is no different from most states as it uses the same statute of limitations for all personal injury cases. According to the California Code of Civil Procedure section 335.1, the state gives a two-year period for those who want to file a case for an injury or death caused by the neglect of the opposite party. Negligence is usually the basis for measuring the fault in cases that involve injury.
Time Limits on Filing a Car Accident Claim in California
Although the statute of limitations for auto accidents in California is two years, it's usually not a good idea to wait that long… there are a number of reasons why it's better to file your car accident claim sooner rather than later:
The sooner you file your claim, the fresher the details of the car accident will be in your mind and the mind of potential witnesses. By filing early rather than waiting until the statute of limitations if about to run out, you'll have a clearer picture of the accident to paint to the insurance company or courts.
The sooner you file, the sooner you'll get your settlement check. The aftermath of car accidents can be stressful and expensive. By getting this over with you'll get one more hassle off the to do list, and the sooner you'll have the settlement money to help with car repairs, lost income, or medical bills.
Unexpected things do happen that can delay your filing. By giving yourself ample time before the statute of limitations runs out, you're protecting yourself from an unexpected delay or hiccup in the legal process.
California Car Accident Settlement Stats
California is the most populous state, so it makes sense that it also has the highest number of fatal car accidents and wrongful death car accident settlement payouts in the country. Of the more than 32,000 fatal accidents that occur nationwide each year, though, California contributes an average of ten percent. Even more disturbing are the statistics collected by the National Safety Council that show the number of fatal California traffic accidents is growing each year.   
While nationally, most accidents occur in rural areas, California car crashes are more likely to happen within city limits. It's no surprise to anyone that Los Angeles leads the state in accidents each year. The most recent crash data reveals that the city saw more than 39,000 people injured or killed in 2015 alone. Speeding was the most common contributing factor in LA crashes that year.
While Los Angeles leads the pack in sheer volume of accidents, other metropolitan areas also contribute significantly to the state's high numbers. 4,516 people were injured or killed in accidents in San Francisco in 2015, and another 9,237 were hurt or killed in collisions in San Diego the same year. In the state capital, 4,502 people were injured or died in accidents in 2015. Speeding was also the leading contributing factor in all of these cities.
With so many collisions each year, it is no wonder that many notable car accident settlements have made headlines in California. One of the largest settlements was awarded to a family whose car was struck by a drunk driver in Redwood City. In the case of People v. Tom, the father was killed in the crash, while the mother and children suffered serious injuries. The defendant was ordered to pay more than $7,000,000 to the surviving family members.

Speak to a Car Accident Attorney
No-Fault Laws in California
While some states require drivers to carry no-fault insurance to cover damages in an accident regardless of who is at fault, California does not. A financial responsibility state, California asks drivers only to pay for damages they cause. This means that drivers seeking compensation following a wreck may see their damages reduced depending on how their actions contributed to the accident. For example, if a jury determines a driver was approximately 10 percent responsible for the accident, their settlement can be reduced accordingly.
Of course, proving fault can be difficult. In many cases, a thorough investigation can help shed light on how the accident happened. An experienced personal injury attorney can connect car accident victims with professional investigators who know what to look for in such cases. Reconstruction experts can provide invaluable testimony to prove which driver was at fault.
California Car Accident Settlement Calculator:
Have you been involved in a motor vehicle accident or otherwise injured in California? Find out how much financial compensation you may be legally entitled to in just minutes with our free online Car Accident Settlement Calculator.
Best & Worst Drivers – Where does California rank?
California ranks in the top 5 in the United States rankings of states with the worst drivers, according to Smart Asset. Following Mississippi, Nevada, Tennessee, and Florida, California's DUI (driving under the influence) arrests per 1,000 drivers rank 12th., which is at 4.71 while the percentage of insured drivers in the state is 84.8% or the 11th lowest in the country. Also, the state has the 10th highest rank in the study related to Google searches on speeding tickets, traffic tickets, and gasoline, which has a ration of 1.70.
The U.S also has its "worst drivers" list 2019 and included are Oakland and Los Angeles, which are among the top 10 largest cities in the state based on population. Oakland, California's average years between collisions is 6.31 while the likelihood of collision on a national average is 67.7%. Meanwhile, Los Angeles has 5.81 average years between collision and 82% likelihood of collision on a national average. With major highways like the 5, 10, and 405 freeways, as well as the famous Pacific Coast Highway, Los Angeles in notorious for traffic, bad drivers, and auto accidents.
San Diego, the second-largest city in California next to Los Angeles, is reported to have more people die from car accidents than from violent crimes. In 2017, the police department of the city disclosed that 260 traffic deaths on the road occurred from 2012 to 2016 while 206 murders happened during the same period. If we try to include the people killed on San Diego freeways, the number of people who die from car crashes would be doubled. This is further supported by the statement of one of the traffic officers who work with San Diego's police department. He said that the number is not surprising at all, considering that there are numerous factors that cause traffic death. Some of the main factors that cause car accidents are driving under the influence of alcohol, texting, and high on drugs.
Sacramento, another large city in California, is said to have approximately 170 people who died in car accidents in 2014, which was 11% lower than in 2013. The traffic fatality in 2014 hit 7.6 for every 100,000 residents, still lower than the 13 for every 100,000 residents in 1994. This city has seen a decrease in car accident fatality. Nevertheless, those numbers were still high.
Finally, the reports of Traffic Division with regards to citywide traffic are something that shouldn't be overlooked. From 2015 to 2017, the traffic collisions based on the report of the central bureau increased by 15% while the south bureau, valley bureau, and west bureau reported 12%, 9%, and 5% rise respectively. The total percentage change in traffic collisions considering these figures is 10%.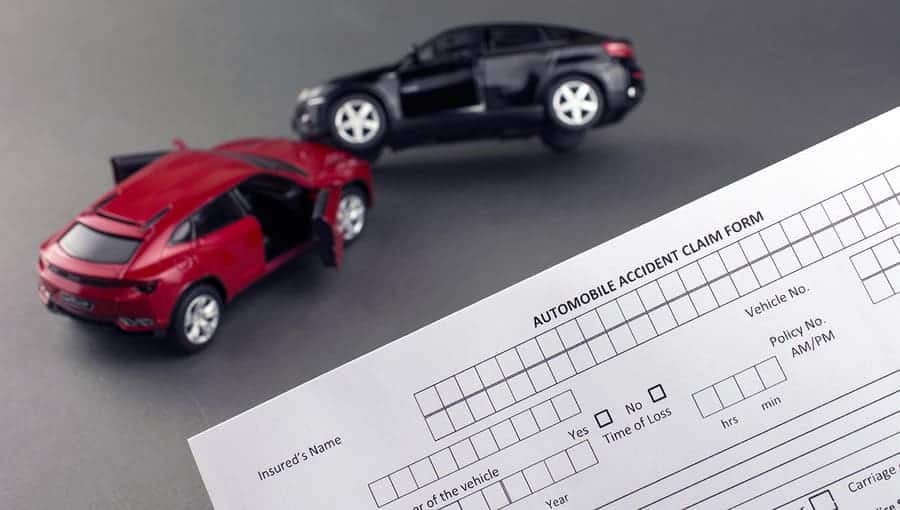 What's my car accident settlement worth?
California Car Accident Settlement Examples: 
While there are many factors that influence your car accident settlement in California, here are a few examples of actual car accident settlements obtained recently in the state of California: 
What to do if You're Involved in a Car Accident in California?
The first thing you have to do is to call 911, especially if there are injuries involved. It's also important that you and the other party exchange personal information such as your names, addresses, contact numbers, driver's license numbers, license plate and VIN, and insurance information as these are deemed essential when reporting a traffic accident in the state.
Reporting a Car Accident in California
California Car Accident Law requires you to stop at the accident scene, see if there's someone injured, call for help, and exchange information with the other motorist involved. Following this process, the motorists are required to file a written report about the accident to the police department or to the California Highway Patrol. Pursuant to California Vehicle Code 20008, the report must be filed within 24 hours of the accident if there's injury or death.
Also, according to the California Vehicle Code 16000, the accident should be reported to the DMV within 10 days of the accident if there is (1) death, (2) injury, or (3) property damage more than $750. The reports should include the name and addresses of the drivers, the time, date, and location of the crash, and any essential information that can support what happened. DMV allows motorists to file a report online and request a copy of it. Just head to its official website at www.dmv.ca.gov.
California Car Accident Compensation Laws
California law allows for car accident victims to seek damages from the person responsible for their crash. Damages can include the medical costs associated with injuries sustained in the accident, the economic loss of taking time off of work to recuperate, and even the pain and suffering endured by the victim.
Thankfully, California has no limit on the amount of damages a victim can pursue. There are, however, a few caveats. Accident victims have just two years from the date of their crash to file a bodily injury claim and three for personal property claims. If a government vehicle is involved, this statute of limitations shrinks to just six months. These deadlines mean anyone involved in an accident in California should reach out to a personal injury lawyer sooner rather than later.
California's Proposition 213 could also trip up some accident victims seeking compensation. Passed in 1996, the proposition prohibits those involved in car accidents from seeking non-economic damages if they themselves do not hold auto insurance. Economic damages like lost wages or property damage may still be sought if there is enough evidence.
Good Samaritan Laws in California
It is human nature to want to help those in need. Thankfully, California's Good Samaritan laws allow bystanders to assist accident victims in the moments they need it most. While no person is obligated to offer help, those who wish to may proceed without fears of being sued later on. When a Good Samaritan rushes to the aid of a victim, they are required to exercise care.
It is important to note, however, that the Good Samaritan laws protect those providing medical care in an emergency setting from being sued. Those who offer help in a non-medical context, like moving an unconscious person from a vehicle, however, may be held liable for damages. No matter how good their intentions, if the Good Samaritan does not act with care and their action results in injuries, they can be sued by the victim. People wishing to help at the scene of an accident should keep these laws in mind before deciding to rush in.
Third-party liability laws in California
Under California Law, a third-party claim can be filed through the insurance company of the negligent driver. This is the reason why auto insurance is required in the state. California, being a "fault" state, gives anyone a privilege to claim compensation in case of injuries. The injured party is not liable to pay any deductible to file or obtain the claim.
Auto Insurance Requirements in California:
Auto insurance is also a requirement under California law. Vehicle owners are obligated to get 15/30/5 insurance as a minimum. This insurance specifies $15,000 coverage for injury or death to a person, $30,000 coverage for injury or death to more than one individual, and $5,000 in case of property damage. The proof of insurance must always be with the motorists so that they may have something to show the office whenever they get involved in an accident.
California Car Accident Settlement Taxes
Generally, the California state government cannot impose taxes on proceeds that you receive from a personal injury settlement. But there are exceptions in California state law:
It was a breach of contract settlement or award. If a breach of contract led to your injuries or illness, the basis of the lawsuit is that breach, the California state government has the right to tax the damages.
Punitive damages. Awards you receive that are only to punish the defendant are taxable in California. That is why your attorney will probably ask the jury to split any verdict or settlement into compensatory and punitive damages.
Lost wages. Your economic damage award in California is usually taxable as the state government sees it as funds you would have paid taxes on if you were not hurt.
Judgment interest. If interest is added to your verdict for the amount of time you claim pended in the California legal system, the state government may tax that portion of your settlement.
California Car Accident Settlement Resources
After an accident, the sheer number of tasks on a person's to-do list can feel overwhelming. Trying to handle insurance claims, accident reports and lawsuits while recuperating from injuries is often virtually impossible for one person to shoulder. Thankfully, Lawsuit Info Center can pair accident victims with local attorneys who have decades of experience in helping people maximize and understand how much to expect from a California car accident settlement. .
For those involved in an accident that resulted in injuries, death, or property damage of $1,000 or more, Form SR-1 should be filled out and returned to the California DMV within 10 days of the wreck. Failure to file this form can result in license suspension. Anyone feeling hesitant about filing should check out Lawsuit Info Center's guide on accident reports.
Many people are curious to know how much their car accident settlement could be worth. While every case is different, our guide on average whiplash settlements can shed light on how claim value is calculated. For more precise figures, a conversation with a personal injury lawyer can be beneficial.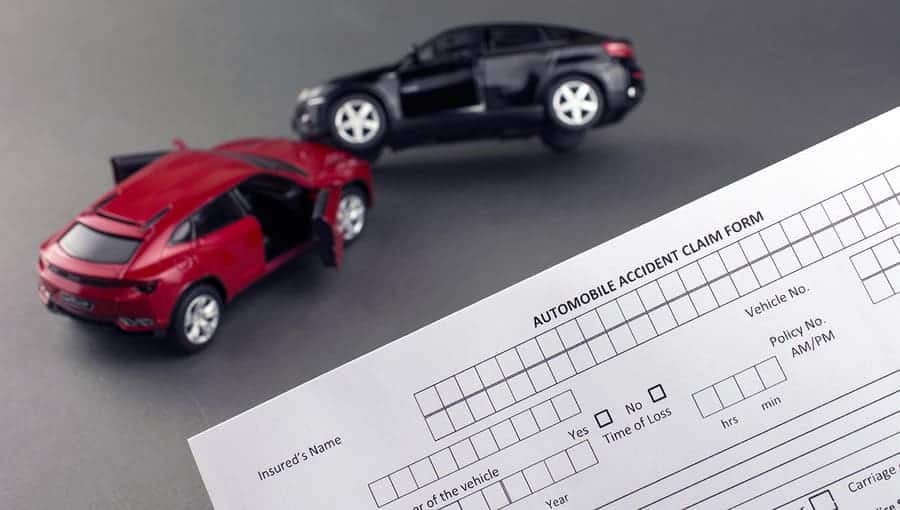 What's my car accident settlement worth?
Whiplash Injury Settlement Story Case Facts This is the story of my car accident, injuries, and the process of negotiating a whiplash injury settlement. The accident happened on a Friday night at approximately 11:00 PM. I was driving home from work on Highway 101,...