Average Car Accident Settlement in Arizona
Car Accident Settlements in Arizona
If you're hurt in an Arizona car accident, it's important to understand Arizona's auto accident laws. This is key if you want to win a fair car accident settlement in Arizona.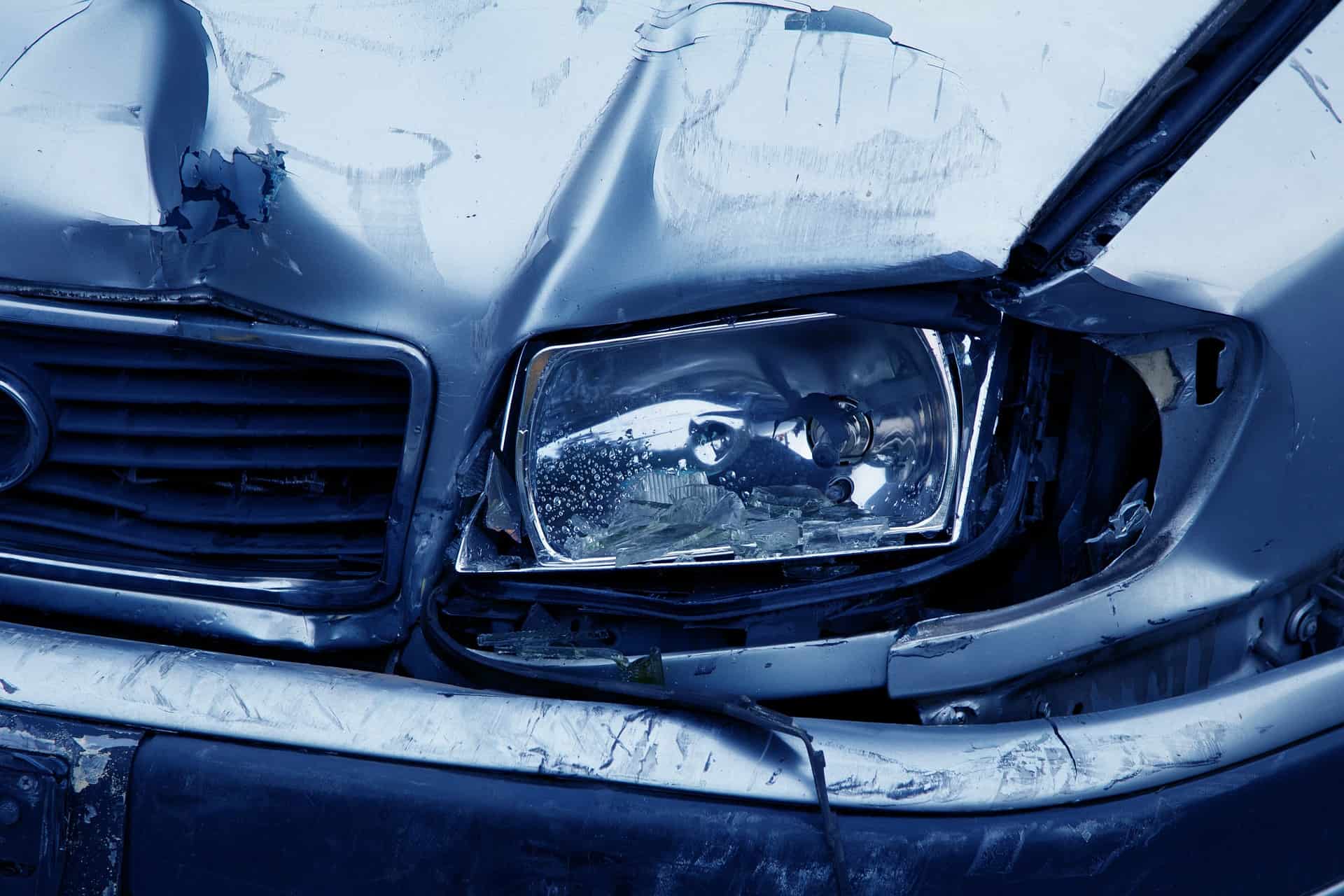 How Much Is Your Car Accident Settlement Worth?

Find out the maximum compensation you could receive.
If you're ever in a car accident in the grand canyon state, you'll have the information you need about how to move forward and negotiate a car accident settlement using Arizona laws and regulations. 
After reading this article you'll know exactly how much the average car accident settlement is in the state of Arizona, how to deal with insurance companies, the police, witnesses, and car accident lawyers in Arizona. We'll examine example car accident settlements in Arizona, and look typical payouts for various car accident injuries in the state.
What's the Average Settlement for a Car Accident in Arizona? 
The average settlement for a car accident in Arizona is $7,500 to $25,000. However, this is just an average and doesn't reflect what every case may entail. Some factors that can affect your settlement amount are whether or not the other driver was at fault, what type of injuries you suffered, how much damage was done to your vehicle, and more. 
Keep in mind that an insurance company's first offer is almost always low. It's important to know what your case is worth before accepting any type of offer from the insurance company. Hiring an experienced auto accident attorney can help you get a better idea of what your case may be worth and ensure that you don't settle for less than you deserve. 
Some injuries are worth more than others when it comes to Arizona car accident settlements. Here are some common injuries and their approximate settlements: 
– Average Car Accident Whiplash Settlement: $2,500 – $5,000 
– Average Neck Injury Settlement : $10,000 – $50,000 
– Average Auto Accident Back Injury Settlement: $10,000 – $100,000+ 
– Average Broken Bone Settlement: $2,500 – $5,000 per break 
– Average Knee Injury Settlement: $10,000 – $50,000 
– Average Head Injury Settlement: $25,000 – $250,000+                                                                  
That being said, every case is different so it's important to speak with an attorney about your specific injuries and damages. Your injuries may be worth more or less than what is listed here. Always get a professional opinion before settling your Arizona car accident case.
Comparative Negligence Rule in Arizona Car Accident Settlements
When you attempt to hold another party responsible for your accident injuries, it is common for the person or party to blame you in part for the accident. In Arizona as many states, laws apply to accident cases where you have partial fault for the accident. This can reduce the amount of money you receive in compensation.
This rule is called comparative negligence. In Arizona, the total amount of compensation you receive will be reduced by the percentage of your fault for the accident. Arizona courts use this standard, and insurance adjusters often use it as well. Do not be surprised during an insurance settlement negotiation if the company tries to reduce their pay out by arguing you are partially at fault for the accident.  
Auto Insurance Requirements in Arizona
All drivers in Arizona are required to carry a certain amount of insurance. You are required to carry at least $15,000 for bodily injury and $10,000 for property damage. However, bear in mind that patients who had to be admitted to the hospital after accidents in Arizona in 2011 had an average bill of $72,000. This means that many car accident victims face major deficits between what their auto insurance policy will pay and what is owed for medical bills.
At-Fault Law in Arizona
Arizona currently uses the at-fault system to handle most auto accident cases. This means that the person who is injured has the right to try to settle the accident claim with the insurance company, or go to court and try to prove fault and get compensation.
If you try to file a personal injury lawsuit for damages, note there is no cap on damages for personal injury lawsuits in Arizona. Damage caps are prohibited per the constitution of the state.
Speak to a Car Accident Attorney
Car Accident Statute of Limitations in Arizona
In this state, you have two years to file a personal injury lawsuit from the date of the car accident. However, if you have a hidden injury that is not noticed until later, your time limit may begin on the date that you discovered the injury.
Arizona Car Accident Settlement Taxes and Liabilities
Going through a car accident is difficult enough. But if you get a car accident settlement in Arizona, you may wonder if you must worry about paying taxes on the money. Generally,car accident settlements are not taxable at the Arizona state or federal levels. But there are exceptions.
For example, if you get a settlement for your physical injuries or sickness from the accident and did take an itemized deduction for your medical expenses related to the injury in prior years, that amount is taxable that you took a deduction for. But if you did not take a deduction the full amount is not taxable.
If the settlement is meant to replace income, then that claim could be taxed. But if you receive a settlement for wages you lost due to the accident, this is not usually taxable.
If the settlement is for a physical injury, it usually is not taxable at all in Arizona or at the federal level. But if you get a settlement for emotional distress, this is usually taxable.
Also, punitive damages that are meant to punish the defendant are taxable as income.
If you have any questions about the tax status of your settlement, be certain to consult with a tax professional.
How is Pain & Suffering Calculated in Arizona Car Accident Settlements? 
One of the most important, and difficult, aspects of any Arizona car accident settlement is the calculation of pain and suffering. This is because pain and suffering is a very subjective thing – what one person may consider to be a minor inconvenience may be a major source of anguish for another. As a result, it can be difficult to place a monetary value on pain and suffering.
However, there are a few factors that are typically taken into consideration when calculating pain and suffering in an Arizona car accident settlement. These include the severity of the injury, the length of time it takes to recover from the injury, and the impact the injury has on the victim's quality of life. By taking all of these factors into account, victims can receive the compensation they deserve for their pain and suffering.
How Much Do Lawyers Take From a Car Accident Settlement in Arizona? 
Arizona is a "fault" state when it comes to car accidents. That means that the driver who caused the accident is responsible for paying for the damages. If you've been injured in a car accident, you may be wondering how much of your settlement you'll actually get to keep. The answer will depend on a number of factors, but one of the most important is whether or not you have a lawyer.
Most personal injury lawyers work on a contingency basis, which means they only get paid if you win your case. If you do receive a settlement, your lawyer will take a percentage of the total amount as their fee. In Arizona, the standard contingency fee is 33.3%. So, if you receive a $100,000 settlement, your lawyer would take $33,300 as their fee. That may seem like a lot, but it's important to remember that lawyers only get paid if they win. If you don't have a lawyer and you don't receive a settlement, you won't owe your lawyer anything. 
Ultimately, the decision of whether or not to hire a lawyer is up to you. If you're comfortable handling the case on your own, you may not need one. But if you're facing significant medical bills and lost wages, it's probably worth it to at least consult with an experienced Arizona personal injury attorney to see if hiring one makes sense in your particular situation.
Distracted Driving Laws in Arizona
Arizona is one of the only states that still has not passed a distracted driving law. Currently, there is a ban on all cell phone use by bus drivers. This law allows police officers to pull over drivers and give tickets without witnessing another violation.
However, note that text messaging while driving is illegal in Phoenix with a fine between $100 and $250.
Arizona Car Accident Settlement Resources
If you have a car accident in Arizona, you will undoubtedly be under a lot of stress. Below are some resources and tips to help guide you in the event you are in an accident:
In Phoenix where an accident leads to death or serious injury, you are required to contact the Phoenix Police Department, the state highway patrol, or the Maricopa Sheriff's Department.
If you are in an accident with a state government worker, you have to file a Notice of Claim with the state Department of Risk Management or the Attorney General's Office. Forms are not online, so you have to contact the department directly. For a claim against a county government worker, you must contact the county in which you want to file the lawsuit.
If you are in an accident in Arizona with an unattended vehicle, you are required to leave a note with your name and contact information.
Do you have questions about car accident laws for other states? The Lawsuit Info Center has car accident laws for all 50 states available at your fingertips.
If you want to send a demand letter to an insurance company to pay for your accident injuries, check out Lawsuit Info Center's sample demand letters.
Arizona Car Accident Settlement Calculator
Have you been involved in a motor vehicle accident or otherwise injured in Arizona? Find out how much financial compensation you may be legally entitled to in just minutes with our free online Injury Settlement Calculator.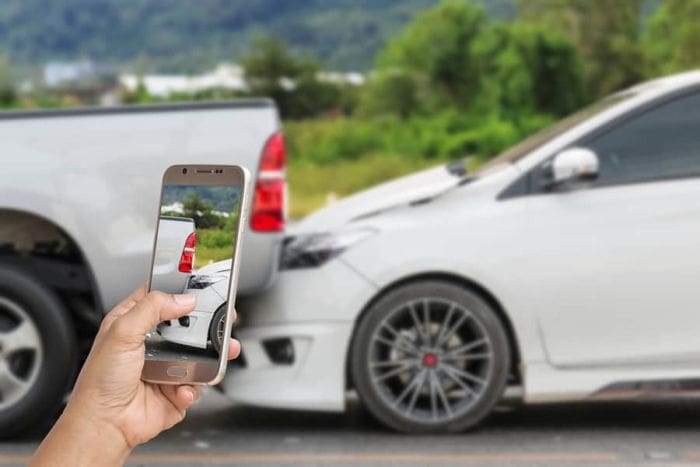 Calculate Your Auto Accident Settlement Value

Car Accident Settlement Calculator: See how much you could be owed!
Statistics and Notable Arizona Car Accident Settlements
According to the Arizona Department of Transportation, traffic fatalities on roads and highways in the state climbed in 2016 for the second straight year. ADOT noted that driver behavior continues to be the major factor in auto accidents. The department reported that 962 people died in auto accidents that year, which was 65 more than 2015, or a 7.3% increase. The number of car accidents also rose 8.6% to 126,845.
Some of the leading causes of Arizona traffic fatalities for 2016 were:
Seat belts: 250 of those who died were not buckled up.
Lack of attention and excessive speed: Going too fast for conditions was the most common driver violation. Rear end collisions were the most common type of accident, which is common in distracted driver accidents.
Driving under the influence of alcohol or drugs: Crashes involving drug or alcohol impairment killed 406 people in 2016. Notably, the number of people who died from alcohol in accidents fell, but fatalities from illegal or prescription drugs increased.
Pedestrian accidents also rose in 2016 to 197 from 163 the year before. Motorcycle accidents also increased to 144 in 2016 from 134 a year earlier.
More accident statistics for Arizona from 2016, according to ADOT:
574 fatal accidents happened on county roads or city streets, and 291 accidents with fatalities happened on state highways.
525 fatal accidents happened in urban areas and 437 deaths happened in rural areas.
In alcohol related car accidents, 79% happened in cities and 21% happened in rural areas.
One person died in an auto accident every 9 hours.
Seven out of 10 crashes happened during the day.
March was the most common month for accidents with 11,391.
Friday was the most common day for all accidents in 2016 with 22,133.
For Phoenix alone, there were 25,952 car accidents in 2015, which is much higher than 2013 by several times. Total vehicle accident deaths in 2014 was 160. The most common places where car accidents happened in Phoenix were:
Traffic calming areas on Hearn Road between 12th and 13 streets.
Speed cushion in use on 24th
Traffic calming keep left signs on 24th
Common reasons for car accidents in Arizona for 2014 were:
Speeding: Arizona drivers were cited 36,000 times for driving too fast for conditions. Many accidents could have been avoided if the driver had been going an appropriate speed.
Right of way: Drivers in this state were cited 14,000 times in 2014 for not yielding to other drivers. Ignoring yield signs when coming off a major highway was especially dangerous.
Distracted driving: This violation was cited 7200 times in Arizona in 2014, most often due to cell phone use.
The Arizona Department of Transportation also reports that the average cost per accident victim is as follows:
One of the most notorious, recent car accident cases in Arizona occurred on Oct. 20, 2017 when a woman from Chandler was accused of causing a five car accident on I-10 that killed two. The woman allegedly was intoxicated and had her three-year-old daughter in the vehicle. Witnesses reported that the woman's car rear ended an SUV that caused it to land in the opposite lanes of I-10. The two people in the SUV died. The woman is being held on a $500,000 bond for DUI, second degree murder and nine counts of endangerment.
Knowledge is power when it comes to dealing with car accident settlements in Arizona. Now that you understand the basics of Arizona law surrounding these types of accidents as well as average settlement amounts for various injuries, you're equipped to handle anything that comes your way should you ever find yourself in this situation. As always, when in doubt please consult with an experienced Arizona auto accident attorney who can help ensure that you protect your rights and receive the full compensation that you deserve.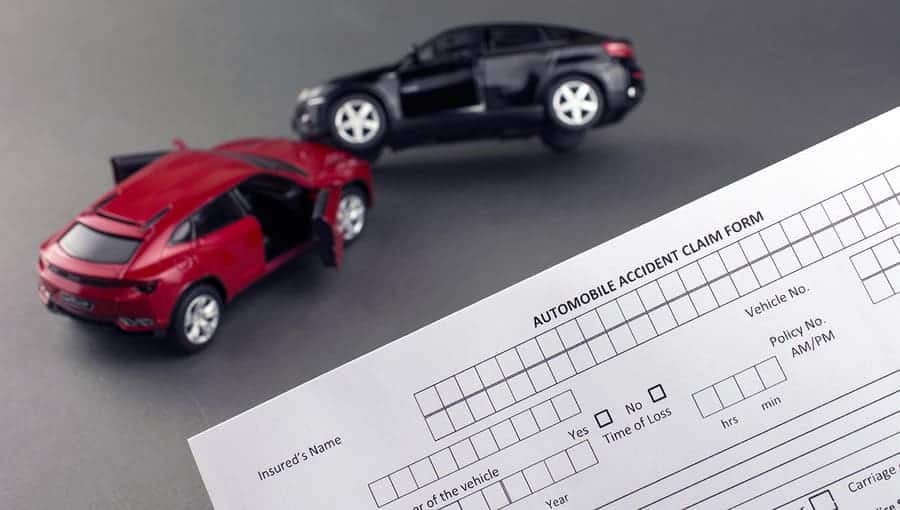 What's my car accident settlement worth?
Whiplash Injury Settlement Story Case Facts This is the story of my car accident, injuries, and the process of negotiating a whiplash injury settlement. The accident happened on a Friday night at approximately 11:00 PM. I was driving home from work on Highway 101,...