Helping People Get Fair Compensation For Car Accident Injuries
Since 2015 we've been here to help people who have suffered injuries in car, truck, and motorcycle accidents of all kinds. 
Motorcycle Accident Settlements
Truck Accident Settlements
Rear End Car Accident Settlements
Get The Car Accident Injury Compensation You Deserve!
Unfortunately, often times the result of a car accident has a large impact on your physical and financial livelihood. We aim to educate you about a wide range of topics that may affect your compensation for car accident injuries. Read our comprehensive guides on how to file a car accident claim, understanding car accident settlements, and filing a lawsuit against the at fault driver. We'll examine actual car accident settlement amounts, pitfalls and mistakes to avoid, and learn when it's a good idea to hire an attorney in order to maximize compensation for your car accident injuries.
Car Accident Injury Settlements
Whiplash Settlements
If you're suffering from neck or cervical pain after being in an auto accident, we have information that can help you take the next steps. Learn what kinds of settlements you can expect from experiencing whiplash after a car accident.
Back Injury Settlements
Back pain is one of the most common injuries sustained after a car crash. Whether you are suffering from herniated disks or sciatica, our lawyers can work with your chiropractors and medical providers to ensure that you receive the settlement you need.
Head Injury Settlements
It's very common to get headaches especially if you had a concussion as a result of a car accident. Whether or not you received physical trauma to your head during a crash, you can experience long term effects of a concussion after a car accident.
Our Mission
We help people who've been injured in car accidents get the proper legal information to get a fair car accident settlement, or file a lawsuit if the settlement offer isn't fair. We provide you with guides, articles, videos and interactive tools to help you understand how to get fair compensation for your auto accident injuries. If needed, we can also connect you with a personal injury attorney in your area to determine how much your car accident settlement may be worth. All of our articles are written in a way that is easy to understand and digest for non attorneys.
MORE ABOUT US
Car Accident Settlement Tools & Resources
We've assembled a comprehensive library of resources to help you figure out how much compensation you may be owed in your car accident settlement.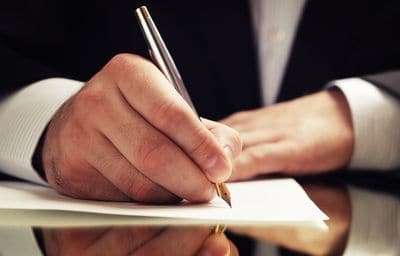 Settlement Demand Letters
Filing a Car Accident Claim
Latest Articles On Car Accident Claims & Settlements 
Involvement in a traffic collision creates a difficult situation, which can be made worse by injuries and property damage. You may be legally entitled to monetary compensation. How long does a car accident settlement take? The answer is different for everyone, but...
read more