Missouri Car Accident Settlement
Missouri Auto Accident Settlements
Missouri is known for its beautiful architecture and bustling nightlife. Unfortunately, it's also the scene of many car accidents each year. If you've been injured in a car accident in St. Louis or any other city in Missouri, you may be entitled to compensation through a Missouri car accident settlement.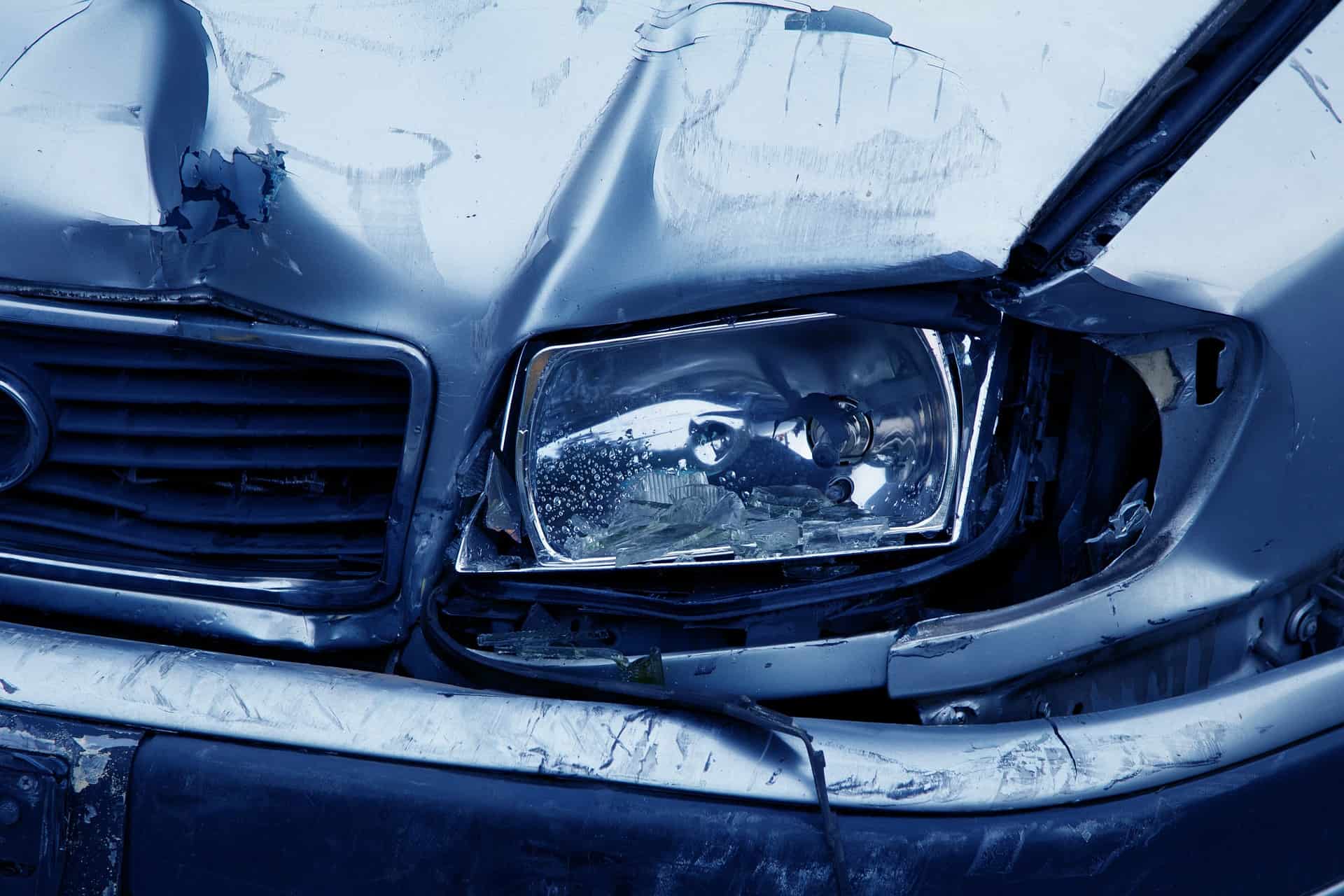 How Much Is Your Car Accident Settlement Worth?

Find out the maximum compensation you could receive.
No one ever wants to get in an auto accident. But if this happens to you in Missouri, it's critical to understand the laws and regulations in the Show Me state. When you understand these things, you will be better equipped to handle a potential auto accident claim or lawsuit. This article details the most important Missouri auto accident laws that could affect your case.
Understanding how Missouri law applies to your case is essential when seeking a fair car accident settlement for any damages or injuries from the accident. This guide will provide an overview of what you need to know about Missouri car accident settlements and personal injury claims so that you can make informed decisions regarding your legal rights and options following an auto accident in Missouri.
Auto Accident Settlements In Missouri
Like many states, Missouri uses the 'fault' system when it comes to auto accidents. It also applies to liability for injuries and damages related to an accident. If injured in an auto accident, you have three choices in Missouri:
File a car insurance claim with your own insurer

File a 3rd-party claim with the other driver's auto insurance company

File a car accident lawsuit against the other driver
You can file a personal injury lawsuit against the liable driver in Missouri. This allows you to obtain compensation for your injuries and property damages. Potential compensation for injuries include lost earnings, pain and suffering, and medical expenses.
However, most auto accident claims in Missouri and most states settle out of court. If you file an auto accident claim with your insurance company, it will look into your case. Afterwards, they may offer you a settlement, or deny the claim.
If you think your insurance company isn't paying you enough for your claim, you can file an appeal with the company.
Determining Fault In A Missouri Auto Accident
Figuring out who is at fault for an accident may not be easy. Determining the damages can be complex. This is why many people in serious auto accidents hire a personal injury attorney.
If you were partially at fault for the accident, Missouri uses the pure comparative negligence standard. This means you can recover compensation for your injuries even if you were partially at fault. However, the damages you receive reduce according to your level of fault.
For example, the jury may state that your personal injuries, lost wages, and medical bills are $100,000. You would receive all that money if the other driver was 100% at fault. But if you were 10% responsible for the car accident, your award would reduce by $10,000.
Missouri is unusual in that the comparative fault rule still applies even if you were MORE responsible for the accident than the other driver. For instance, even if you were 90% at fault for the crash, you still could receive 10% of your award. Of course, you or your insurance company will need to pay the other 90%.
Note that the amount of assigned liability can vary greatly between insurance companies in Missouri. So, it's vital to take steps to reduce your level of fault if you can. Here are some tips:
Don't say you're sorry to the other driver, even if you caused the crash.

When you talk to the other driver, keep all comments to a minimum.

Take photos of all sides of each car and get pictures of the accident scene.

Ask for a formal police report at the crash scene.

Don't agree to a recorded statement unless your personal injury attorney is present.

Don't talk to the other driver's insurance company.

Don't post anything on social media until the case settles.
How Does A Car Accident Claim Work in Missouri?
In Missouri, car accident claims are handled according to the state's insurance laws and regulations. Since Missouri is an at-fault insurance state, car accident victims must file a claim with the at-fault driver's insurance company.
After filing a claim with them, the insurance company will assign an adjuster to your case, who will investigate the accident, determine fault, and calculate an appropriate settlement. After they have done so, they will present you with an offer.
If you disagree with the offered amount, you can attempt negotiations. Doing this with an experienced personal injury lawyer by your side is advisable.
If you cannot agree with the insurance company, you may pursue your claim through a civil lawsuit. A good lawyer can help you get your case heard before a judge and jury so you can receive the full compensation you are entitled to.
What is the Average Missouri Car Accident Settlement Amount?
The average Missouri car accident settlement amount for minor injuries typically falls between $5,000–$15,000, depending on several factors.
The settlement amount also considers any repair or replacement costs that may have resulted from the accident. The state of Missouri allows victims to seek compensation for their repair or replacement needs so that these bills may also be factored into an individual's case. In cases where serious injuries are sustained, such as broken bones or traumatic brain injuries, the potential settlement amount ranges from $15,000 to more than $1 million due to longer recovery times, permanent injuries, and greater medical expenses.
If your accident involves personal injuries and medical costs, you could see a settlement between $10,000 and $1 million. Obviously, in any serious car accident with injuries, you should have the case reviewed by a Missouri car accident attorney right away.
How Can I Maximize My Missouri Car Accident Settlement?
By following these steps and keeping detailed records, you can maximize your chances of receiving a fair settlement on your claim.
Call the police after the auto accident and wait for them to arrive. Leaving the scene of a car accident is a felony; you could be charged with a misdemeanor and be fined or even jailed.

Collect all relevant documents and evidence related to the car crash; this includes pictures of the accident, photographs of the car and other property damage, police reports, witness statements, and expert reports.

Endeavor to see a medical doctor for examination even if you think you are okay at the time of the accident. Some injuries have delayed onset and may show symptoms days or weeks after the accident. It is essential to seek medical attention so any injuries you may have will be documented; this would help strengthen your case. Another reason you should seek medical attention as soon as possible is that it becomes easier to prove that your injuries were directly caused by the accident. This can have a significant impact on the amount of settlement you receive.

Consider speaking with an experienced personal injury lawyer who can guide you through settlement negotiations and future lawsuits.
Missouri Car Accident Laws
At-fault State
Missouri operates under the 'fault' insurance system. This means that the person responsible for causing the car accident is financially liable for any resulting injuries and losses. The at-fault driver's car insurance company will pay out on a personal injury claim filed by the injured individual if they are found liable for the accident.
Comparative Negligence
In Missouri, personal injury victims may still be able to recover damages from an accident, even if they are partially at fault. This is known as the "comparative negligence" rule. Under this rule, a personal injury claim will consider the amount of responsibility each party holds for the accident and adjust its award accordingly.
For instance, if a jury found that an accident victim was 80% at fault for the crash, they would still be able to recover damages from the other driver equal to 20% of their total losses. This means that even though you were slightly more responsible for the accident than the other driver, your personal injury claim is still valid, and you are still entitled to compensation for your losses. The other side to this is that you are responsible for compensating 80% of the other driver's losses.
Missouri Car Accident Statute of Limitations
In Missouri, a personal injury claim arising from a car accident must be filed within five years of the incident. However, this statute does not apply to any claims you might make with your insurance company after the car accident, such as filing an uninsured motorist claim or seeking additional coverage.
Damages In Missouri Auto Accident Claims
Economic Damages
In a Missouri personal injury claim, an injured party can seek economic damages to recover financial losses incurred due to the accident. Economic damages are intended to compensate for medical bills, physical therapy costs, lost wages due to missed work days, future medical expenses, and other financial losses such as property damage.
Non-economic Damages
Non-economic damages refer to compensating an injured person for intangible losses they have suffered due to their injuries. This includes physical pain and suffering from the injuries sustained in the accident as well as emotional distress due to trauma or mental anguish resulting from the incident. Another type of non-economic damage is loss of enjoyment in life which compensates for any inability to participate in activities that would otherwise bring joy or satisfaction before the incident.
Punitive Damages
You can recover punitive damages in cases of gross negligence. To receive this compensation, you must prove that the other party acted with gross carelessness, resulting in your injuries.
What's my car accident settlement worth?
What is the Limit to the Damages You Can Claim?
Missouri laws do not limit the amount you can recover in a car accident claim. While the state law imposes no limits to the amount you can claim, you may be limited by the state's comparative negligence laws and personal factors like the strength of your case and your legal representative. If the person responsible for the accident cannot fully pay the entire amount you are awarded, you may recover part of your compensation from the tort compensation fund in Missouri.
Missouri Mandatory Auto Insurance Requirements
Missouri requires all drivers to have auto insurance with certain minimum coverage. This is to provide necessary protection for those involved in auto accidents. The state mandates that insurance companies must provide liability coverage of at least:
– $25,000 per person for bodily injury caused by an auto accident;
– $50,000 per auto accident for bodily injury; and
– $25,000 per auto accident for property damage.
Liability coverage pays for the damage done to other people in an accident you are responsible for. If you sustain injuries, you will pay for your expenses out of pocket, except you have additional coverage.
Missouri state law also required drivers to have uninsured motorist coverage for bodily injury up to $25,000 per person and $50,000 per accident.
Missouri Driving Laws
Missouri also prohibits commercial drivers from operating any hand-held communications device while driving.

Drivers 21 and under are banned from texting and driving.

Missouri has a zero-tolerance law. If you are under 21 and found with a trace of alcohol in your system while driving, your license will be suspended.

Driving under the influence is classified as a Class B misdemeanor in Missouri, which could attract heavy fines and even jail term.

Missouri uses a point system. The points system is designed to discourage drivers from breaking the law and create a safe driving environment. The Department of Revenue keeps track of drivers who violate the law and assigns points based on what rule was broken.
Here are some traffic violations and the points values:
Overspeeding- 3 points

Allowing an unlicensed driver person your vehicle-4 points.

Careless driving- 4 points

Felony involving an auto accident- 12 points

Fake driver's license- 12 points.

Driving with a suspended license- 12 points.
Some restrictions and sanctions may apply if you accumulate up to a certain number of points. Read more about the Missouri point system here.
Reporting An Auto Accident In Missouri
Missouri Revised Statutes section 303.040 establishes the requirements for reporting a car accident in this state. Under this law, there are three types of accidents where you must report the crash.
First, the driver or owner of the car must report the accident when anyone dies or becomes injured. Also report if property damage is more than $500.

Second, the driver or owner of the car involved in the accident where a person died or becomes injured, must report the crash if the driver or owner did not have car insurance. Also, if there was damage more than $500.

Third, the owner of a parked vehicle involved in a car crash where anyone becomes injured or killed, or in which there was more than $500 of property damage, must report the crash to law enforcement.
If no police show up at the crash scene, you should report the accident at the nearest police station or state trooper office.
Driver's Duty To Give Information And Render Aid In Missouri
If you are involved in a car crash that results in injury or death in the state of Missouri, you are required to provide your contact information to the other parties involved. This includes passengers, other drivers, and the police. The information you must give includes your name, a way to contact you, a picture of your driver's license, and your insurance information.
You are also required to give aid to anyone hurt in the crash. This may mean providing first aid, or calling for emergency services to tend to the injured. It is crucial to remember that leaving the scene of an accident is a class A misdemeanor in the state of Missouri. The charges become a class D felony if the accident resulted in any injuries or damage to property totalling over $1,000. Stay at the scene and provide only the necessary information, but do not admit fault or provide too many details of the crash. Oversharing details or admitting fault could potentially be used against you later.
Missouri Government Tort Claims
In this state, you can file a claim or lawsuit against a government entity or employee. These claims may cover property damage or personal injury due to the negligence of the agency or its employees. The claim needs to refer to an unlawful action that the agency or worker performed while working. When bringing charges against a government employee, it is important to have solid evidence to back your claim and prove the negligence that caused the accident.
If the property damage or injury happened because of the result of a person's unlawful accident, you can only sue the person who caused the injury or property damage. The government agency has sovereign immunity in this instance. The only way that you can recover damages from the state of Missouri is if the entity itself, not an individual worker, is found responsible for the accident. After an accident, you only have 90 days to file a claim. The process of pursuing compensation from the state is complicated. The help of an attorney is necessary in most cases.
Dram Shop Law in Missouri
In Missouri, dram shop laws are in place to hold certain establishments liable for injuries caused by persons they have served alcohol to the point of intoxication. For example, if a bar, restaurant, social host, or retailer has over-served an intoxicated person and that person then causes injuries to someone else in a car accident, that establishment can be held liable for the damages. In Missouri, a dram shop lawsuit is considered a type of personal injury claim and must be pursued in civil court.
Do I Need a Lawyer for my Missouri Car Accident Settlement?
Your auto accident attorney will know what to do after the crash to give you the best chance to obtain compensation. Your Missouri car accident attorney will generally do the following:
Collect all of the facts pertaining to the crash. The amount of compensation you can receive in an auto accident case in this state relies on proving fault. So, you need to collect as many facts that you can. Your attorney can help you obtain necessary documents. These may include the other driver's insurance information, Missouri police reports, and even the cell phone records for the other driver.

Collect other types of evidence. Your attorney will talk to the police and witnesses at the crash scene. They will take photos and collect evidence you would need if fault falls under question.

File auto accident claim. Your attorney can work with the insurance company and attempt to get you a fair settlement. If not, he can take the insurance company and other driver to court.
Remember that if you are in a serious auto accident with injuries, you will always be better off if you hire a Missouri car accident attorney. These professionals have the skill and experience to obtain the best possible compensation for you.
Even considering that personal injury attorneys typically take one third of the settlement or award for their legal expenses, most injured parties receive far more money than if they had handled the lawsuit alone.
Get Help For Your Missouri Car Accident Settlement
While we understand that money may not take away the bitter experience, when bills are piling up, and you start getting angst, it may help to relieve some of the financial burdens. It is essential to understand the laws surrounding car accident settlements in Missouri, as they can significantly impact any claim you may make. With mandatory auto insurance and dram shop laws in place, victims of car accidents should be aware that these legal protections are available to them if necessary.
If you or someone close to you has been involved in an accident due to another person's negligence, you may want to speak to an experienced personal injury lawyer to evaluate your case and advise you on how to proceed. Most lawyers offer free case evaluation, so take advantage of that; they also provide their services on a contingency basis, so you are better protected.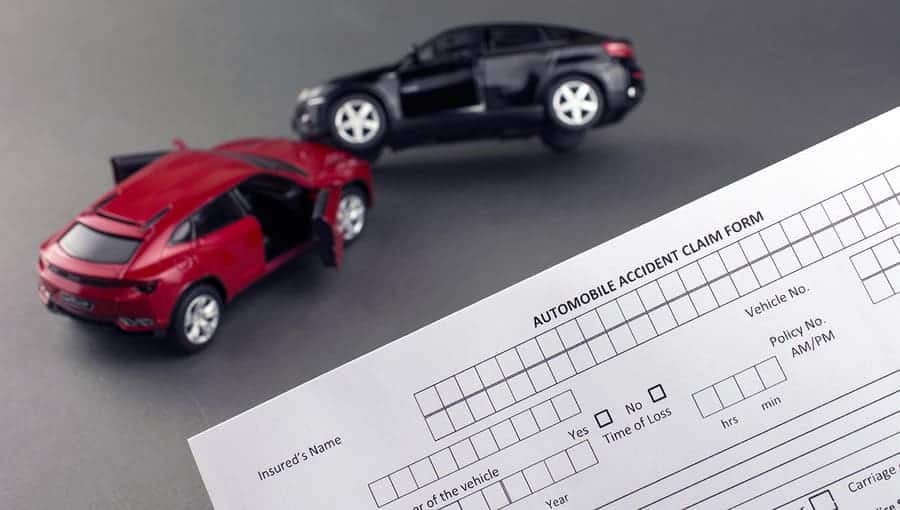 What's my car accident settlement worth?
Whiplash Injury Settlement Story Case Facts This is the story of my car accident, injuries, and the process of negotiating a whiplash injury settlement. The accident happened on a Friday night at approximately 11:00 PM. I was driving home from work on Highway 101,...