Michigan Car Accident Settlement Guide
Michigan Auto Accident Settlements
Car accidents are an unfortunate reality of life. Every year, thousands of people in Michigan suffer from the physical and emotional trauma caused by a car accident. And for those who have been injured or lost loved ones in a car accident, getting compensation can be difficult.
That's why it is important to understand what you may be entitled to when settling your case with the insurance company after a car accident in Michigan. Knowing your rights and how state laws apply to your case can help ensure you get the best possible outcome.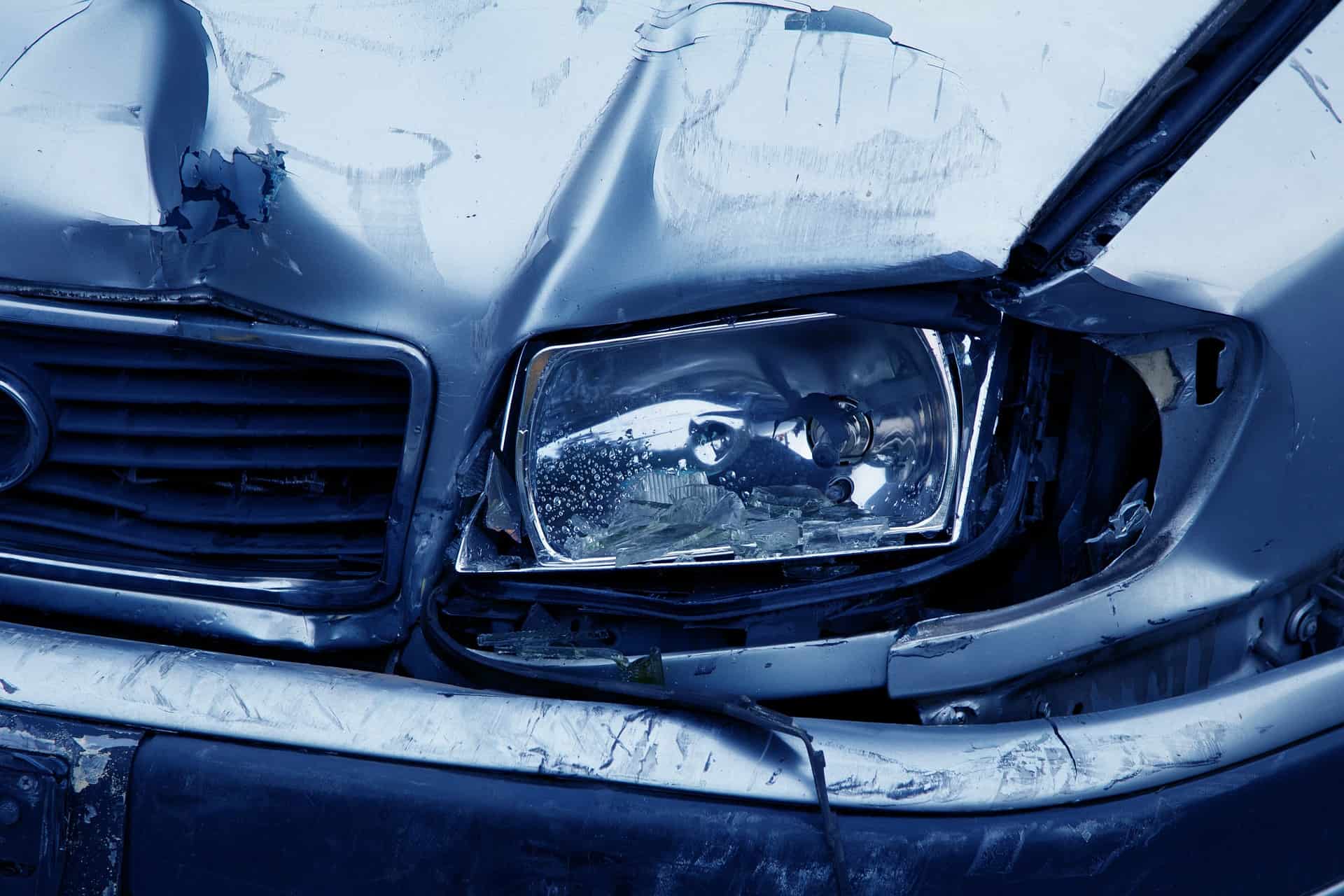 How Much Is Your Car Accident Settlement Worth?

Find out the maximum compensation you could receive.
What is the Average Settlement for a Michigan Car Accident Settlement?
The average settlement for a Michigan auto accident is difficult to estimate because many factors determine the settlement amount you would be paid. However, auto accident settlements typically cover medical bills, property damage, lost wages, pain and suffering, and other accident related costs.
Michigan is a no-fault state, so you are to file a claim with your insurance company under your personal injury protection (PIP) coverage. You can still bring a personal injury claim against the at-fault driver if your injuries are serious and exceed the limit of your PIP coverage; you may also recover compensation for non-economic damages like pain and suffering. It is easy to say that there is no one-size-fits-all settlement amount that considers all the unique characteristics of every case. This is why it is advised to speak with an experienced personal injury lawyer who can help calculate the worth of your claim and help you obtain the maximum car accident settlement for your claim.
How Do Car Accident Claims Work in Michigan?
Car accident claims in Michigan are different due to the state's no-fault insurance system. In a no-fault state, an accident victim may file a claim with their insurance company to obtain compensation for wages lost due to downtime, medical expenses up to the limit of their insurance policy.
This process begins with the car accident victim reporting the car accident to their insurer. The insurance company assigns an insurance adjuster to evaluate your claim and draft a settlement offer. If you accept the offer, the insurance company pays your compensation usually within a stipulated time frame. On the other hand, if you do not agree with the amount, you can attempt to negotiate with the insurance company. If you cannot reach an agreement with the insurance company, you may file a complaint with the Michigan Department of Insurance and Financial Services.
However, if the damages exceed the insurance coverage limits, or if the car accident resulted in a death, you may file a personal injury or wrongful death lawsuit against the at-fault driver to get compensation for your losses. To establish fault in such cases, several factors are taken into consideration. These include:
The results of any police investigations conducted after the accident;

Reports from eyewitnesses

Damage assessment done by experts on both vehicles involved in the crash;

Medical records and reports about each party's physical condition before and after the accident

Results of drug or alcohol tests conducted on either party.
Can You Claim Pain and Suffering in Michigan?
Yes, Michigan law allows compensation for pain and suffering. Under this law, victims can be compensated for pain and suffering for their lifetime, even if there is no full recovery from their injuries. Personal injury protection (PIP) does not cover pain and suffering damages. To seek compensation for this, victims must file a claim with the insurance company of the at-fault driver.
How Much Can I Get For Pain and Suffering in Michigan?
The amount of money you get for pain and suffering depends on the severity of your physical injuries and the extent of your pain. Generally speaking, the more physical injuries you have – such as broken bones, lacerations, and head trauma – the greater your pain and suffering claim will be. If you are only experiencing minor physical pain due to the accident but no physical injury or disability, then your claim for pain and suffering is likely to be lower than if you were seriously injured or the injury caused you to miss out on a large number of your life activities.
In addition to physical injuries, other factors must be taken into consideration when determining how much a car accident victim can receive for pain and suffering. This includes the length of time it took for you to recover from your injuries, any emotional distress caused by the accident or your physical injuries, and any disruption in your lifestyle that resulted from your injuries.
Michigan law places no limit to the amount you can recover for pain and suffering in a car accident claim; however, most cases are limited by the insurance policy limits.
Michigan Car Insurance Requirements
Michigan has a law that requires you to carry a minimum level of car insurance. If you do not do this, you may be fined or even receive jail time. 
Personal Injury Protection (PIP) Coverage
As Michigan is a no-fault state, PIP coverage is mandatory for all drivers. Under this system, you may lose some of your rights to file a lawsuit for personal injury damage compensation. Under the no fault law currently in effect, there is unlimited medical coverage for drivers hurt in an accident no matter who was at fault. This law is part of the reason that the car insurance rates in Michigan are so high.
PIP coverage pays for your medical bills, part of lost wages, and attendant care services which include help with activities of daily living if you are unable to perform regular duties.
Liability Coverage
When it comes to car insurance, Michigan requires all drivers to have a minimum liability insurance policy that provides coverage for property damage and bodily injury.
$20,000 in bodily injury coverage for each person per accident

$40,000 in bodily injury coverage for every person per accident

$10,000 for property damage liability

$20,000/$40,000 for uninsured motorist bodily injury

Unlimited personal injury protection with a $0, $300 or $500 deductible
Property Protection Coverage
Property protection insurance is a form of property damage insurance that pays up to $1 million for any property damage caused by you in an accident.
Optional Insurance coverage
Optional insurance coverage can be an important consideration when it comes to Michigan auto insurance. There are a variety of types of policies available under the umbrella of optional insurance coverage. These policies may include uninsured/ underinsured motorist protection, collision coverage, and comprehensive coverage.
Michigan Car Accident Laws
No-fault state
Yes, Michigan is a no-fault state. If you get hurt in an accident, your personal injury protection (PIP) will pay for medical bills and lost wages regardless of who was at fault for the crash. How this works is that you will file a personal injury claim with your insurance company to seek compensation for damages regardless of who was at fault for the accident. However, an at-fault driver can still be held liable for pain and suffering damages or even economic damages if your injuries are severe enough to exceed the limit of your PIP coverage.
Modified Comparative Negligence
Under Michigan law, if you were responsible for your accident in any way, the amount of damages you can recover from the other party is reduced by the percentage of fault assigned to you. This is known as Comparative Negligence.
It is important to note that under Michigan comparative negligence laws, it is not only drivers who can be held liable for their actions. If a pedestrian or bicyclist was found to be partially responsible for their own injuries due to careless behavior like crossing against a red light or failing to wear a helmet while riding a bicycle, they can also be subject to reduced compensation based on their degree of fault.
For instance, if there is a Michigan car crash with two drivers and the first driver was found to be 70% at fault, the other driver is 30% at fault. If the second driver had $10,000 of injuries, this means his compensation will be reduced by $3000.
It is important to understand this concept if you are in a Michigan car accident with injuries and share responsibility for the accident. Note that if your fault is 51% or greater under the law, you are barred from recovering damages. That is why it is very important to retain an experienced, strong personal injury attorney in your Michigan car accident case, who has a complete understanding of the comparative fault system in Michigan.
Michigan's Statute of Limitations
According to Michigan Compiled Laws section 600.5805, the statute of limitations is three years after the accident date for all legal actions to recover damages.  This is also the same time you have to file a lawsuit for wrongful death in the state.
There are cases where a person or the family waited too long to file the case, just before the statute of limitations was up, and the case could not be filed in time. Be sure you file your case well before the three year deadline.
Speak to a Car Accident Attorney
Other Michigan Driving and Accident Laws
There are several new driving-related laws that have been passed in recent years you should be aware of in Michigan:
There is a ban on all types of text-based communication when you are driving. There also is a ban on using cell phones for all new drivers.

In 2012, the state cut a $150 fee that is charged for two straight years for a driver caught if driving without a license, and a $200 fee charged for two straight years for drivers who did not have mandatory insurance coverage.

In 2013, the state changed the BAC for a DUI conviction from .08 to .10. But a driver who is arrested for driving in a reckless manner can still convicted for DUI even if the BAC is under the legal limit.

The law now requires all vehicle passengers to wear seatbelts. Children who are less than 4 must be in a safety seat.

When a car accident happens, the driver must stay on the scene until the police arrive. If you leave the scene before the police arrive, this is a hit and run.
Michigan Auto Accident Settlement Taxes
If you suffered a personal injury, such as in a car accident, and get a legal settlement, you probably wonder if the IRS and state of Michigan will tax your money. Generally, the answer is no, with some exceptions. A key factor in Michigan is the no-fault insurance system that makes no-fault insurance mandatory for all car owners. If you are in a car accident, your no-fault insurance pays for medical costs, lost wages, replacement services, and damage done to property no matter the at-fault party. Due to this law, Michigan personal injury settlements are usually not taxable, but there some exceptions, listed below: 
PIP (personal injury protection) benefits are not taxable as these cover medical bills and lost wages due to your injuries. 

Compensation for pain and suffering is never taxed, no matter how much money you receive in a Michigan car accident settlement.

Attendant care services from a settlement are taxable to the people who provide the services.

If punitive damages are awarded as part of a car accident claim, it is a taxable income according to Michigan law.

Disability benefits that are obtained by a guardian for the injured party are not part of gross income, so they are also not taxable.
Michigan Car Accident Settlement Calculator:
Have you been involved in a motor vehicle accident or otherwise injured in Michigan? Find out how much financial compensation you may be legally entitled to in just minutes with our free car accident settlement calculator.
Michigan Car Accident Resources
If you have been in a car accident in Michigan, you would be well served to review the resources below:
For anyone who has been in an accident in Michigan with injuries, you probably have plenty of medical bills, lost earnings, and pain and suffering. If you are mulling a personal injury claim or lawsuit,

Lawsuit Info Center

can assist you. This free website is a useful resource that assists injured drivers and passengers to find a good personal injury attorney in their area. The website also is helpful to get a rough idea what your claim could be worth.

If you were in a car accident in Michigan, it is required to file a

UD-10 Traffic Crash Report

. If the police responded, they filed one of these forms. If not, you need to do it yourself.
Conclusion
No matter how minor or major the car accident, it can take a toll on the physical and financial standing of victims. All hope is not lost because car accident victims in Michigan are eligible for compensation for their injuries through car accident settlements.
With the knowledge of the car accident settlement process in Michigan, victims of car accidents can seek for fair compensation so they can move forward with their lives and get back on track financially.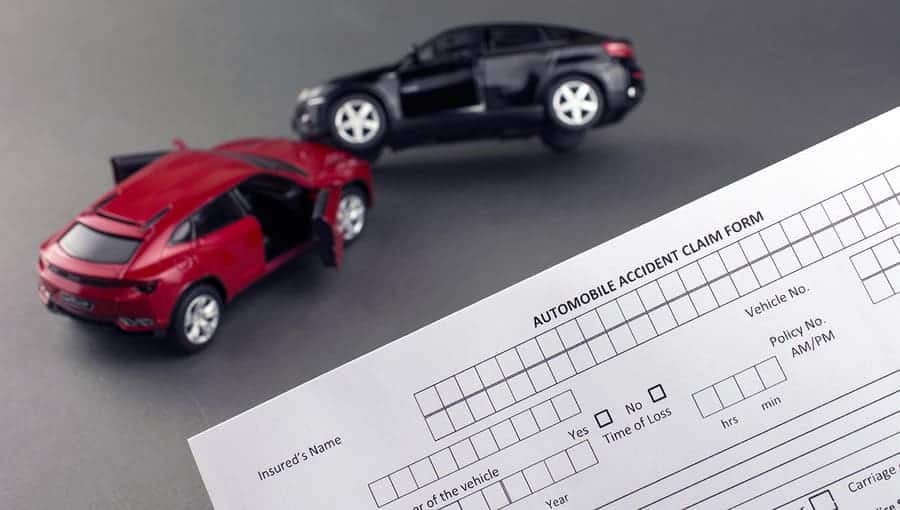 What's my car accident settlement worth?
Whiplash Injury Settlement Story Case Facts This is the story of my car accident, injuries, and the process of negotiating a whiplash injury settlement. The accident happened on a Friday night at approximately 11:00 PM. I was driving home from work on Highway 101,...