Massachusetts Car Accident Settlement
Massachusetts Car Accident Settlements

Car accidents are a major safety concern in Massachusetts. In 2020, almost 53% of all car accident cases in the state resulted in serious injury or death. The aftermath of a car accident leaves victims with serious physical, emotional, and financial damages.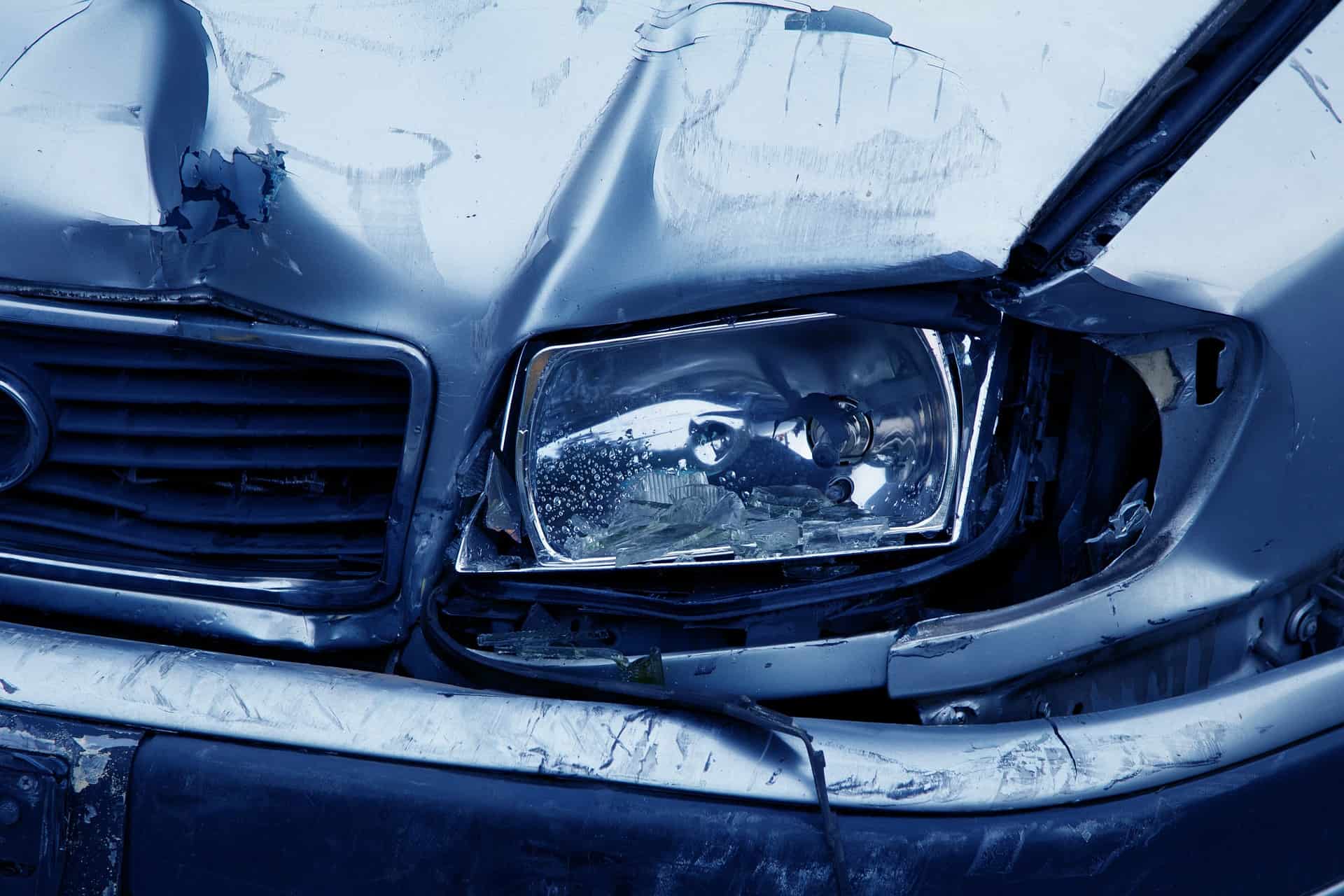 How Much Is Your Car Accident Settlement Worth?

Find out the maximum compensation you could receive.
From Gloucester to Boston to Lowell, Massachusetts has many miles of road that you can explore if you visit or live here. These many roads will take you to historic downtown Boston, Cape Cod, to the Berkshire Mountains as well as the Charles River. The busy roads of Massachusetts are used by at least 4.6 million drivers every day, who average 9,000 miles per year of driving. During those travels, Massachusetts drivers are involved in thousands of minor and serious auto accidents. Some of them even result in serious injuries and fatalities. Wherever you are driving in the Bay State, it is important to know the laws and regulations of Massachusetts. If you are ever in an accident, you will know what you need to do, and how you can secure potential compensation for your injuries.
When an accident occurs due to the negligence of another driver or entity, those affected may have a legal right to seek compensation for their losses by filing a personal injury claim. If you have been involved in a car accident in Massachusetts, understanding settlement options and potential outcomes will help you make informed decisions about your case.
This article discusses relevant information regarding car accident settlement in the state of Massachusetts and any relevant rules and regulations you need to know before filing a car accident claim.
What Is a Good Settlement Offer For A Car Accident In Massachusetts?
It is important to make sure that your car accident settlement covers all related expenses associated with the car accident. The amount offered will depend on many factors, such as the severity of damages and who was at fault. However, a good car accident settlement offer in Massachusetts should cover any property damage, lost wages, medical bills, and possibly pain and suffering.
Medical bills should be covered by the car accident settlement and include ambulance fees, hospital visits, physical therapy, medication, and so on.
Property damage includes car repairs, car replacement costs, and other property damaged in the car accident.
Lost wages could include any income you lost because of medical treatments or missed work due to injuries from a car accident.
If your car accident was serious or caused pain and suffering beyond what is generally expected, you may also ask for compensation for those items in your settlement offer. It is important to remember that Massachusetts is a no-fault state, so to recover pain and suffering damages, you must file a claim with the at-fault driver's insurance company. To do this, your injuries must meet certain requirements.
No two car accidents are the same, so it is important to get an individualized assessment of your car accident and its resulting damages. A good car accident settlement should provide enough funds to cover all associated costs, both current and future so that you don't have to worry about these expenses in the wake of a traumatic event.
Can I Sue For Pain and Suffering in Massachusetts?
If you have been injured in a car accident and are wondering if you can sue for pain and suffering in Massachusetts, the short answer is yes, but certain criteria must be met before any pain and suffering claim can be made.
In order to qualify to pursue a case for pain and suffering resulting from a car accident in Massachusetts, you must have incurred at least $2,000 in reasonable and necessary medical expenses as a result of your injuries. This includes medical bills, hospital stays, visits to the doctor or specialist, physical therapy, medications, and other out-of-pocket costs related to your injury.
However, there may be exceptions depending on the circumstances of your accident. For instance, if you are making a claim for someone who died in the accident, you may still pursue financial compensation even if your medical expenses do not meet the $2000 threshold requirement. Other exceptions include:
Disfigurement

Fracture to any of the bones, including the teeth.

Permanent injuries

Dismemberment
Massachusetts Accident Settlement Taxes
In Massachusetts, your personal injury settlement related to a physical injury is not generally taxable. However, there are always exceptions; if you have any questions if these exceptions apply to you, talk to your tax advisor.
If you paid for medical expenses out of pocket and deducted them from your state and federal income taxes last year, but received compensation for them in your settlement, you must report the income on your taxes. But NOT if you did not claim them as deductions before.
If you get a personal injury settlement and interest is applied by the judge on the amount, the interest needs to be reported to state and the IRS.
Punitive damages that you receive in excess of your damages to punish a defendant's egregious behavior is subject to taxes. It is not reimbursement for damages; it is effectively extra, taxable income.
Any compensation for emotional losses are generally taxable, except for out of pocket costs to treat your emotional issues.
Wrongful death lawsuit settlements can be tricky in Massachusetts. If the settlement is awarded to a direct family member, it may be untaxed. But if it goes to the deceased and goes through probate, it may have to pay estate taxes. You should talk to a wrongful death attorney about this to see what can be done to avoid this situation.
Car Accident Law in Massachusetts
No-fault State
Massachusetts is a no-fault state when it comes to car accidents. This means that drivers who are injured in a car accident are responsible for their own medical expenses and property damage up to the limits of their personal injury protection (PIP) coverage, regardless of who was at fault for causing the accident. PIP coverage is required under Massachusetts law as this provides protection for you and any passenger in the event of a car accident. PIP coverage covers (up to $8000): medical expenses, 75% of lost wages, child care or other replacement services. PIP does not cover property damages. To recover property damage, you would have to file a claim with the at-fault driver's insurance company.
The main limitation of no-fault policies is that they may not cover all medical costs or other losses sustained after an accident. Damages above and beyond what is provided by personal injury protection may require the filing of a negligence lawsuit against the at-fault party. If a victim's injuries exceed the limits of their coverage or if legal action needs to be taken against another driver for additional damages, an experienced personal injury attorney can help guide them through the process and obtain the maximum compensation possible.
Modified Comparative Negligence
Massachusetts follows a modified comparative negligence law. This means that if both parties are found to be at fault in the personal injury claim, then the amount of compensation each party is awarded is determined by their respective degree of fault. Under this law, a plaintiff may only recover damages as long as they are less than 50% at fault for the accident. For instance, if you are to receive $100,000 in settlement but are found to be 25% at fault for the accident, you will receive $75,000. Suppose you are found to be >50% responsible, you will not receive any amount in compensation.
Insurance adjusters typically use this law as grounds to reduce an original settlement offer. They may attempt to show that the victim's own actions were partially responsible for their own personal injuries and thus lower the settlement amount offered. It's important for you to prove fault in a personal injury claim to ensure that you receive maximum compensation.
Other Massachusetts Driving and Accident Laws
There are several pertinent laws to be aware of if you drive in Massachusetts:
Massachusetts has banned all types of text-based communication when driving. Novice drivers are prohibited from using any type of cell phone when driving, including hands-free devices.

Since 2008, the state has mandated a child safety seat for all children from ages 5 to 7, or until they reach a height of 4'9" tall.
There are no caps on damages for car accident lawsuits in Massachusetts. 
Massachusetts Car Insurance Requirements
Massachusetts car insurance is legally required for all drivers in the state. The minimum coverages that are required under the state law are:
Personal injury protection (PIP) of at least $8,000- pays for your medical treatments, childcare, or other replacement services, and 75% of lost wages due to time off work.
Bodily injury coverage of $20,000 per person and $40,000 per accident- pays for damages if you hurt someone else in a car accident.

Uninsured motorist (UM) insurance of $20,000 per person and $40,000 per accident- protects you in the event that the at-fault driver is uninsured.

Property damage coverage minimum of $5,000- this pays for the damage you may cause to the other driver's property.
Optional coverages include:
Additional bodily injury coverage- $35,000 per person and $80,000 per accident.

Collision and comprehensive physical damage coverage- collision coverage pays for your car damage in a car accident. Comprehensive coverages protect you from non-collision vehicular damage like natural disasters, theft, fire, or vandalism.

Additional bodily injury for underinsured motorist

Medical payments insurance(minimum of $5000)- covers any accident-related injuries.
There is a law in Massachusetts that requires you to have a minimum level of auto insurance. If you do not carry this minimum amount, you can suffer serious penalties that include fines and even jail time in the worst cases. Note that Massachusetts is a no-fault state. This means your auto insurance policy will cover your injury claims up to a certain amount, regardless of who caused the accident. Under this no-fault system, you surrender some rights to sue for injury damages. In most cases, you cannot pursue a claim against the other party, UNLESS your case meets certain guidelines:
You have more than $2000 in medical expenses

You suffered serious and permanent disfigurement, broken bones, and/or loss of eyesight or hearing
It is important to note that the threshold for serious and permanent disfigurement is vague. Your attorney will need to be skilled in personal injury law in Massachusetts to show that you have suffered this type of injury, if you want to seek additional compensation from the responsible driver.
Massachusetts Statute of Limitations for Car Accidents
Under Massachusetts personal injury law, a car accident victim has three years from the date of the incident to file a car accident settlement or lawsuit. If you fail to file a personal injury claim within the allotted period, your legal right to do so may be lost forever. This is why it is important to begin settlement negotiations early, so you give yourself room to file a personal injury lawsuit if it comes to that.
How Does It Take To Settle A Car Accident Claim In Massachusetts?
It generally takes two months to a year to settle car accident claims in Massachusetts. The amount of time required depends on various factors, such as the complexity of the case and how quickly your insurance company will negotiate a settlement. Many car accident cases can take over a year if there are ongoing negotiations between you, your attorney, and your insurance company. Ultimately, it's highly recommended that you work with an experienced personal injury lawyer who can help ensure that your rights are protected during the process. 
If your case goes to trial, it could be years before your lawsuit is resolved.
Luckily, most car accident claims are resolved in the negotiation stage.
Statistics and Notable Car Accident Lawsuits
According to 2016 statistics, deaths from auto accidents in the Bay State grew significantly. This continued a troubling increase that safety advocates think is being caused by distracted driving from cell phone use.
It was estimated 399 people died in car accidents in 2016. This was 13% higher than the 354 killed the year before, and 15% higher than the 348 killed in 2014.
Experts say a better economy and cheaper gas are part of the reason there are more traffic fatalities.
According to Highway Safety Director Jeff Larason, the rise in Massachusetts traffic fatalities is very troubling. State officials are concentrating on driver distraction issues to save lives in the future. Larason noted the state will run public awareness campaigns this year to remind people to not be distracted behind the wheel.
Other bad habits in Massachusetts leading to accidents, injuries and deaths are speeding and not using seatbelts. Also, the urge to drive more aggressively (road rage) – common in high traffic Boston – can lead to more accidents. New England generally is a very productive part of the country, with many drivers in a hurry to get where they want to go, so it is common to run red lights and to speed.
Texting and driving also is common. This is a misdemeanor offense punishable by a $100 fine, which many experts say is too low. Other factors make drivers in Massachusetts more distracted, including infotainment systems in vehicles, GPS devices and apps such as Google Maps.
People in Massachusetts are also less likely than average to use their seatbelts, so it is not surprising to see the rise in fatalities in this state.
Experts generally warned drivers in Massachusetts to not engage in dangerous driving behavior to reduce the chance of personal injury lawsuits.
A major personal injury lawsuit settlement that made news in recent months involved a Massachusetts company. The lawsuit was settled for $8 million after a serious accident in Virginia that left a nurse with a permanent brain injury and unable to work.
The company agreed to settle for $8 million over the Newport News, Virginia accident in 2014. According to the woman's attorney, she suffered a serious closed head injury and traumatic brain injury. She lost the ability to work and has trouble doing daily acts of living that most people take for granted.
The company is Clean Harbors Environmental Services Inc., based in Norwell. It was hired to clean septic tanks in York County, Virginia. One of the workers, Cary, James Donatto, became intoxicated on Aug. 27, 2014 and then got into a company pickup truck and drove to a restaurant and bar. He crashed into the woman's Lexus and pushed it into another vehicle. He hit her at high speed.
The woman was a licensed practical nurse before the accident. Donatto was charged with reckless driving and DUI; his BAC was .15 or twice the legal limit. He pleaded guilty to drunk driving, but he only served five days in jail with 175 suspended.
Clean Harbors has made the $8 million payment with a certain amount of it going to her legal team that was not disclosed. The settlement provided money for her pain and suffering, lost wages, and future medical care needs.
Massachusetts Car Accident Settlement Calculator:
Have you been involved in a motor vehicle accident or otherwise injured in Massachusetts? Find out how much financial compensation you may be legally entitled to in just minutes with our free auto accident settlement calculator.
Massachusetts Car Accident Settlement Resources
If you have been in a car accident in Massachusetts, you will want to take advantage of some of the useful resources we highlight below.
If you are in an accident in Massachusetts, you should report the accident to the police. For minor accidents, the police may not always come to the scene. You should use this

Crash Operator Report Form that is available at the Massachusetts Registry of Motor Vehicles.

If you have been in an accident and do not have a copy of the police crash report,

you can request a copy here

. This could be important for a personal injury claim or lawsuit. The police often will note on the form who is responsible for the accident. If so, this is helpful in a legal claim to establish responsibility for the accident.
Conclusion
While we understand that financial compensation can't erase the experience as a victim of a car accident. However, knowing that you may receive adequate funds for medical expenses and damages based on your car accident settlement might ease some of the burdens.
It is important to take proactive steps to strengthen your case to increase the likelihood of obtaining full and fair compensation for your injuries.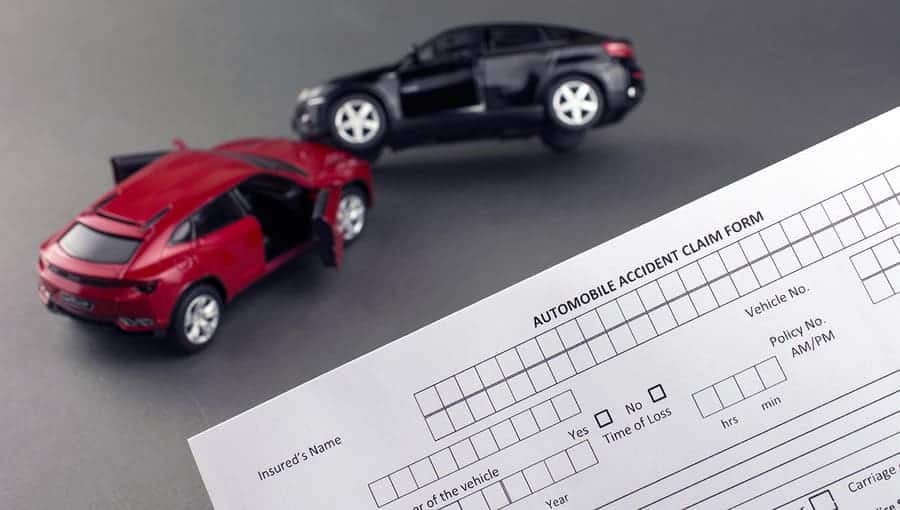 What's my car accident settlement worth?
Whiplash Injury Settlement Story Case Facts This is the story of my car accident, injuries, and the process of negotiating a whiplash injury settlement. The accident happened on a Friday night at approximately 11:00 PM. I was driving home from work on Highway 101,...