Louisiana Car Accident Settlement
Louisiana Car Accident Settlement Guide
Car accidents can be terrible and upsetting for victims and their families, leading to physical pain and emotional suffering. Victims of car accidents in Louisiana are entitled to financial compensation through car accident claims with insurance or through the courts by filing a car accident lawsuit.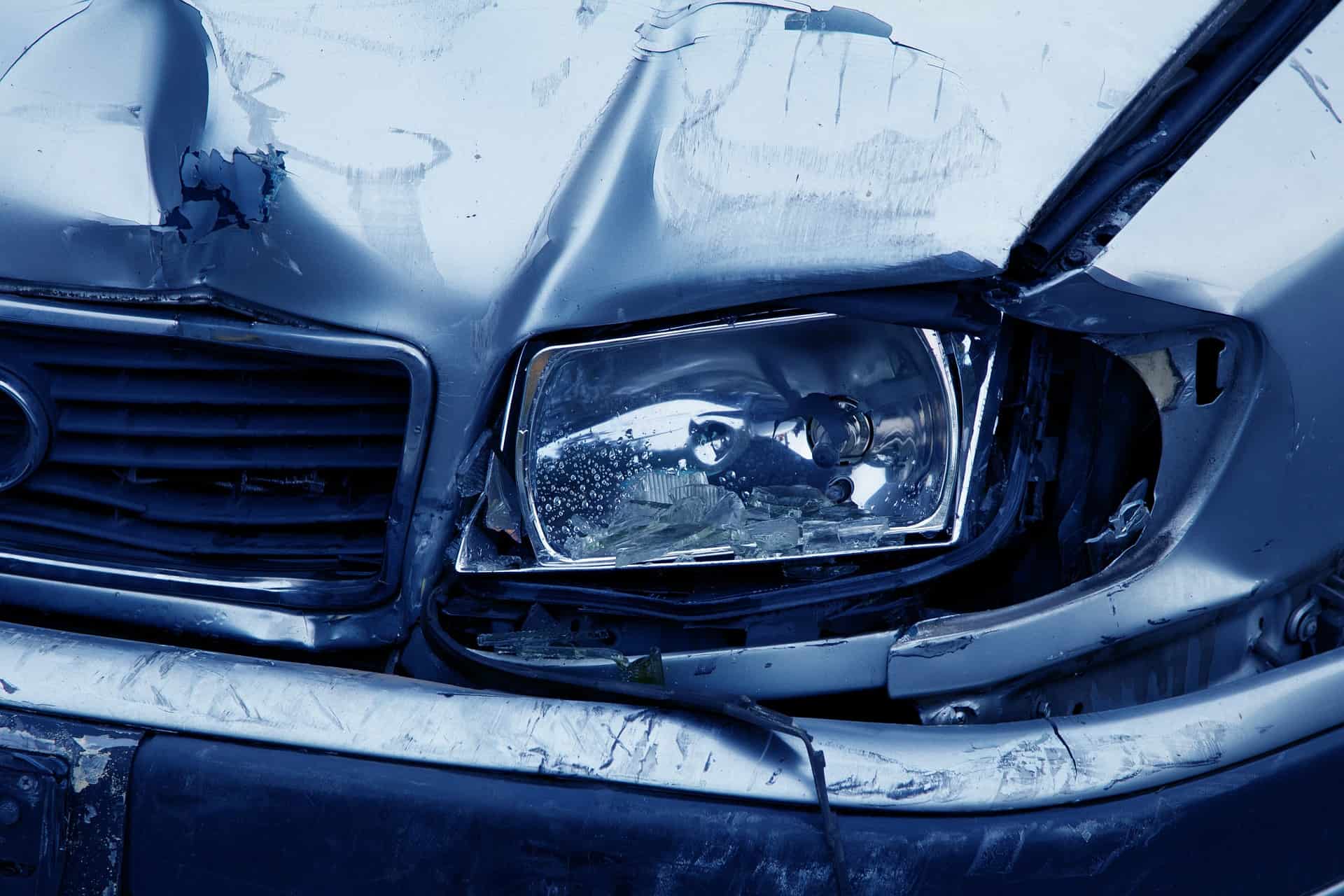 How Much Is Your Car Accident Settlement Worth?

Find out the maximum compensation you could receive.
If you live, work or visit Louisiana, you can explore extensive roads from Shreveport to Lafayette to New Orleans. The state has thousands of miles of roads used by 3 million drivers that drive an average of 10,000 miles per year. In all this traveling, drivers in this state are involved in a variety of car accidents. As you drive the Bayou State, it is wise to become familiar with local laws and regulations if you are in a car accident.
Getting a fair settlement is often tricky, involving dealing with insurance companies, complicated legal procedures, and managing stress. But having the right information can help victims understand the process and get fair and get the maximum payout in a car accident settlement. The information in this article will prove valuable for car crash victims going through the process of a car crash settlement in Louisiana.
What is the Average Amount of a Louisiana Car Accident Settlement?
The amount of your car crash settlement differs depending on several factors. These factors include the severity of your injuries, medical expenses, the extent of property damage, and insurance policy limit. In addition, non-economic damages like pain and suffering, emotional distress, loss of consortium, and loss of enjoyment of life, also affect the compensation you are entitled to.
It is hard to estimate the average car accident settlement in Louisiana because of the many factors that affect the amount; certain outlier cases may affect this figure. However, a reasonable settlement offer must cover all medical expenses, lost wages, and other economic and non-economic damages resulting from the car crash.
Evaluating all your losses is essential, so you are not cheated in the settlement process. In this case, it is a good idea to speak with a car accident lawyer to evaluate the worth of your car accident claim so you receive full and fair compensation for your injuries.
What Compensation is Available in a Louisiana Car Accident Settlement?
In a car accident settlement in Louisiana, victims of the accident are eligible to claim economic, non-economic, and punitive damages.
Economic damages
These damages can easily be proven by presenting bills, receipts, etc.
Medical expenses

include medical bills for hospital stays, medical treatments, medications, and rehabilitation services related to the injuries sustained in the accident.

Lost wages:

refer to the amount lost due to missed work hours due to injuries from the crash.

Property damage:

covers repair costs for vehicles damaged in the accident and any other property damaged or destroyed in the crash.

Future lost wages:

sometimes, an accident may leave the victim with lasting injuries that negatively impact their ability to earn wages.
Non-economic damages
Non-economic damages include:
Pain and suffering

Emotional distress,

Loss of consortium- loss of normal spousal relations

Loss of enjoyment of life

Disability resulting from physical or mental trauma suffered in the crash. In some cases, punitive damages may also be recovered if the at-fault driver acted with gross negligence or recklessness.
Non-economic damages are more difficult to prove since they are intangible losses. It isn't easy to put a price on abstract things such as these. However, they are included as part of the settlement you will receive.
Punitive damages
Punitive damages are awarded when the at-fault driver acted intentionally or with gross negligence. They are intended to punish wrongdoers rather than compensate victims for their losses.
Is Louisiana an at-fault State?
Yes, Louisiana is an at-fault state. This means that the driver that caused the accident is liable for the damages he may cause. In other no-fault states, car accident victims seek compensation from their insurance companies under personal injury protection (PIP) coverage. However, they can only file a claim when their injuries cross a certain severe injury threshold before they can sue the at-fault driver for damages.
In Louisiana, there is no threshold; if you have been involved in a car accident caused by someone else, you are entitled to compensation for your injuries.
How Can I Maximize My Car Accident Settlement in Louisiana?
Getting the maximum settlement amount in a car accident case in Louisiana begins with knowing the proper steps to take after a car accident.
Call the police and report the accident to them. While giving your statement, do not admit fault or provide false information.

Allow yourself to be examined by a medical doctor because some injuries, like concussions or whiplash, may have delayed onset. It is important to do this as soon as possible because the longer you put it off, the more likely the insurance company will argue your injuries were caused by something other than the accident. 

Make sure to write down all the details of the crash while it is still fresh in your mind, including any injuries you sustained or damage done to the vehicles involved. You will also want to take pictures of any visible physical damages due to the crash and collect witnesses' contact information if possible. Furthermore, having witness statements or medical records can also be helpful when filing a claim with your insurance company.

Keep evidence of all medical expenses you incurred, including medical bills, receipts, and invoices.

File a claim with the insurance company- usually, you have limited time to do this. It is in your best interest to do this as soon as possible after the car crash.

It is also advisable to speak with a car accident lawyer specializing in Louisiana car accident settlements, who can guide you through the process and ensure you receive maximum compensation.
How Much is My Pain and Suffering Claim Worth in a Louisiana Car Accident Settlement?
There are many things to consider when calculating the worth of your pain and suffering claim. For example, the severity of your injuries, length of recovery time, medical expenses, and emotional trauma affect the settlement amount for your pain and suffering.
In establishing a pain and suffering settlement amount, two main methods are used: multiplier and per diem. The multiplier method takes a sum of your economic damages. Then, it multiplies that sum by a number between 1 to 5, depending on the severity of your injuries.
The per diem approach assigns an arbitrary damage amount for each day you suffer due to pain from your injury until the healing or recovery process is complete.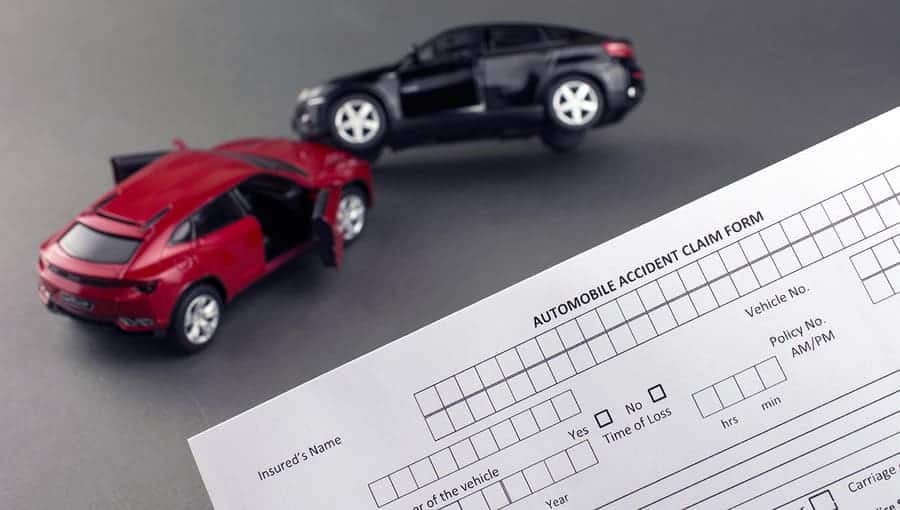 What's my car accident settlement worth?
Louisiana Negligence Laws
In Louisiana, pure comparative negligence is the rule that applies in negligence cases. This means that fault is assigned to everybody involved in the accident, and their compensation for damages is adjusted based on their percentage of responsibility for the incident.
This pure comparative negligence system sets Louisiana apart from states with modified comparative negligence systems. In modified comparative negligence states, if it is determined that the victims are more than 50% responsible for the accident, they are no longer eligible to recover damages. However, under pure comparative negligence laws in Louisiana, victims can still recover damages even if they are over 50 percent liable for an accident. For instance, if the victim is 90% at fault for the accident, they can still claim 10% of the settlement amount.
Other Louisiana Driving Laws
There is a ban on texting for all drivers. The state also bans the use of cell phones for drivers below the age of 18. Also, the Move-Over Law in Louisiana states that if you see an emergency vehicle or car with emergency lights flashing, you must move to the farthest lane and slow down to a safe speed. If it is impossible to change lanes, you must pass at a safe speed.
How is Fault Determined in a Louisiana Car Accident Settlement?
In cases involving pure comparative negligence law, Louisiana courts determine the amount of compensation awarded to injured parties through a process called "comparative fault allocation." The calculation begins with deciding which parties involved were negligent and each negligent party's fault percentage. Then, based on these percentages of fault assignment and the total amount of damages sought by the victim, total compensation amounts are calculated accordingly before settlement.
When deciding who should bear what portion of fault during car accidents or other incidents leading to personal injury claims in Louisiana, juries consider several factors such as witness testimony; physical evidence; responsibility taken by drivers; whether one driver violated traffic regulations or acted recklessly or with gross negligence; among other factors. It is important to note that failure to follow traffic regulations can be used as a basis for reducing an injured party's claim because it will reflect negatively on them when determining relative degrees of fault between parties involved in an accident.
Louisiana Car Accident Statute of Limitations
In Louisiana, victims of car accidents have one year from the date of their crash to file a personal injury claim or lawsuit against the responsible driver.
Louisiana Car Accident Settlement Taxes
When you receive a personal injury settlement in Louisiana, it is common to wonder if you will need to pay state and/or federal taxes on the amount.
Generally, the IRS states that you do not need to pay taxes on a car accident settlement. But your compensation for medical expenses and pain and suffering need to be connected to a physical injury or illness. If you receive compensation for pain and suffering that is related only to emotional suffering, this will be taxable as income.
Also, money that you receive for lost wages will generally be taxed as income, but this is something that you should run by your tax professional. It is a complicated part of the law, and it is always best to be safe than sorry.
But if you receive money for punitive damages that are intended to punish the defendant, this is always taxable as income at the federal and state levels. This is compensation that is not related to any injury you suffered; it is only to punish the defendant for bad behavior.
Further, if you have compensation for any property damages, this is usually not taxable because it is intended to replace or repair property that was damaged during the accident.
Always remember to talk to a tax professional if you have any questions at all about the taxability of your personal injury settlement.
Dram Shop Law In Louisiana
According to the anti-dram shop law in Louisiana, you cannot file a claim against a licensed alcohol vendor if they served the alcohol to the intoxicated person that caused your accident.
This means that if a car accident is caused by an intoxicated patron who was legally allowed to purchase alcohol, the vendor cannot be held liable for the damages.
However, there are some exceptions to this law. For example, the vendor may be held liable if the patron was underage or if they served alcohol to a person who was already visibly intoxicated. If you have been injured in a car accident caused by a drunk driver in Louisiana and believe that an alcohol vendor may have contributed to your injuries, you may bring a personal injury claim against them.
Louisiana Car Accident Settlement Calculator:
Have you been involved in a motor vehicle accident or otherwise injured in Louisiana? Find out how much financial compensation you may be legally entitled to in just minutes with our free online Car Accident Settlement Calculator.
Statistics and Notable Car Accident Lawsuits in Louisiana 
According to the US Census, there were 4.6 million people living in Louisiana in 2012, which makes it the 25th most populated state in the US. The largest cities are New Orleans and Baton Rouge.
The National Highway Traffic Safety Administration states there were 912 fatal car accidents in the state in 2008. More than 60% of the accidents were single vehicle accidents. There were 6804 car accident deaths in the state between 2005 and 2012. In 2005, there were 966 and 722 in 2012. Over this time, it seems that the number of driving deaths has declined. This could be because of the increased focus on public awareness of drunk driving and texting and driving.
However, there was an increase in traffic deaths of 8% between 2014 and 2015. Some experts think the lower unemployment rate and a better economy have led to more people driving. This theory is backed up by the 3% rise in the number of miles driven in the US in 2015.
Other statistics researched in the state have found that one of the most common reasons for traffic deaths is still drinking and driving. When you get behind the wheel after drinking even a beer or two, your judgement and reflexes decline. Another major cause of traffic deaths in this state is failure to obey the speed limit. In 2012, 245 fatal auto accidents were caused by drunk driving. And 165 car accidents with fatalities were due to speeding.
Louisiana drivers between 15 and 20 were involved in 75 of these fatal accidents. Louisiana also ranks #4 in the country for fatalities due to reckless driving.
A major car accident case that received major press in 2017 was where a college fraternity pledge fell asleep behind the wheel and killed another University of Louisiana at Lafayette student. The young man who was killed was 24 and was just one month from earning his bachelor's in engineering. The man who killed him, Michael Gallagher, contended he was forced to stay awake for 72 hours during intense hazing at Kappa Sigma fraternity so he could be a designated driver for homecoming weekend. Now he and his parents have filed a lawsuit against the university and the fraternity.
Documentation of the fraternity's activities that were found by the university included fighting, forced servitude, burns on bodies and forced alcohol consumption.
The mother of the deceased has filed a wrongful death claim against the fraternity and some of its members. She charges in the lawsuit that the man who caused the accident had been extreme sleep deprived. The suit added that the school knew or should have known of the hazing practices at the fraternity.
Louisiana Accident Resources
If you have had a car accident in Louisiana, you will probably experience plenty of anxiety. Please use these following resources to help you through the accident and claims process:
You are required to file an accident report with the police station in the area if there is an injury, death or property damage for more than $500.

You also must file a written accident report with the Louisiana DPSC within one day of an accident if there was death, injury or property damage above $100.

If you are in any accident, the law requires you to stop immediately and not leave the scene, even if it is a minor accident.

Get a copy of the police report as soon as possible if one was created by the responding officer.

If you are in an accident on a highway in Louisiana,

be sure to contact the state police.
Conclusion
Navigating the settlement process after a car accident in Louisiana can be complicated and chaotic. However, by understanding your rights as a victim, you can ensure that you receive fair compensation for any damages incurred. Ensure you seek medical attention for your injuries and take the necessary steps to maximize your settlement amount. It helps when you do not have to worry about your finances so you can focus on your healing process.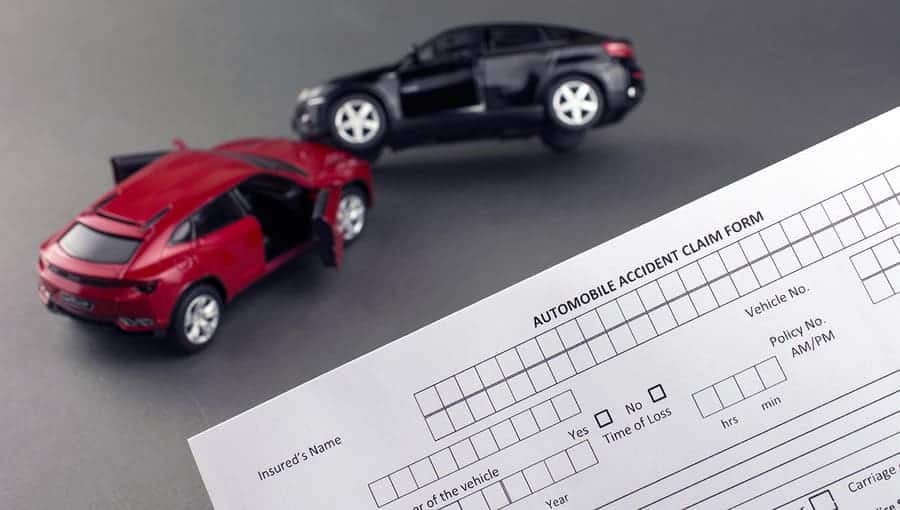 What's my car accident settlement worth?
Whiplash Injury Settlement Story Case Facts This is the story of my car accident, injuries, and the process of negotiating a whiplash injury settlement. The accident happened on a Friday night at approximately 11:00 PM. I was driving home from work on Highway 101,...