Kentucky Car Accident Settlement Guide
Kentucky Car Accident Settlement Guide
Car accidents often leave victims with physical and emotional pain. Oftentimes, they also cause financial burdens on the victims. After an accident, car accident victims in Kentucky may have countless questions about how much their settlement should be and how they will get it. Understanding the legal process for filing and claiming a car accident settlement is key to receiving fair compensation after an accident in Kentucky.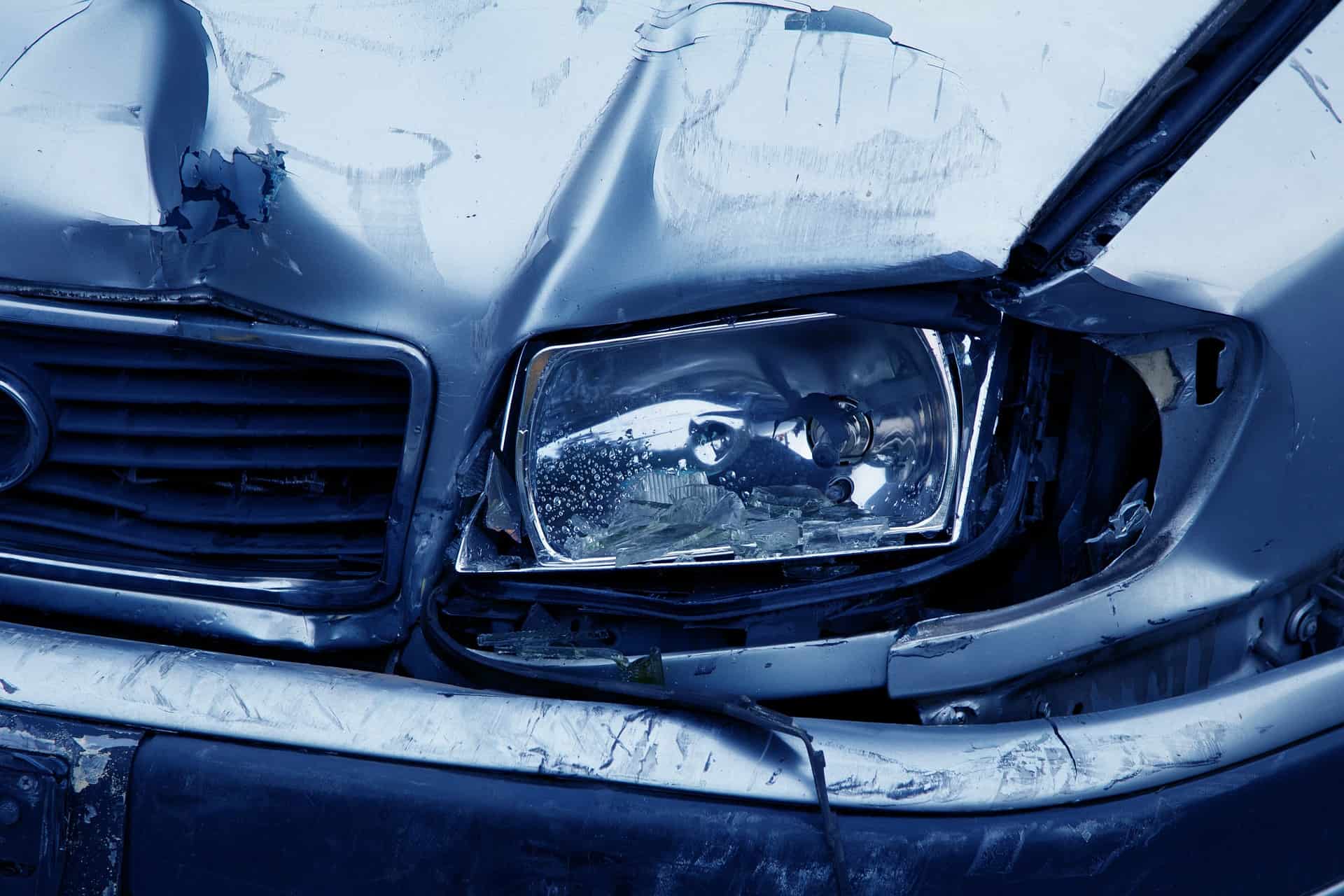 How Much Is Your Car Accident Settlement Worth?

Find out the maximum compensation you could receive.
Whether you are driving in Ashland, Louisville, or Lexington, there are thousands of miles of scenic roads in Kentucky. You can see downtown Frankfurt, Mammoth Caves, or view the Cumberland Plateau. Kentuckians drive 11,000 miles per year, and there are approximately 3.5 million drivers in the state. As you drive the state, it is possible you could be in an accident. If so, it is important to be familiar with the laws and regulations of Kentucky. That way, you will know how to proceed in a potential car accident claim or lawsuit.
This article discusses car accident settlement in Kentucky, as well as regulations governing the process to help car accident victims receive full and fair compensation for their injuries.
What Compensation is Available In a Kentucky Car Accident Settlement
The following compensations may be available for car accident victims in Kentucky:
Economic Damages
In Kentucky, car accident victims who have sustained injuries can seek compensation for their economic damages. These damages consist of:
Medical bills- you may need medical treatment after a car accident to fully recover. Your settlement is supposed to cover medical bills.

Lost wages- This can quickly accumulate due to missing time from work for doctor appointments and ongoing treatment. These lost wages are typically calculated by using your income statements.

Property damage- if your vehicle or other property was damaged during the crash, you may also receive compensation for that.

Potential lost wages- sometimes, car accident victims may face long-term injuries that prevent them from returning to their previous jobs or any job at all. In these cases, car accident victims may be able to pursue damages for potential lost wages if their earning capacity diminishes due to their car accident injuries.

Future medical expenses- future medical expenses associated with car accidents may also be included as part of a personal injury claim as well. This could include coverage for potential medical treatments, physical therapy costs, and medications needed over time.
Non-economic Damages
Non-economic damages are often the most difficult part of a car accident settlement to calculate. They include:
Pain and Suffering- is typically associated with physical pain from injuries sustained in a motor vehicle accident.

Loss of consortium- a legal term used when there has been a disruption in the relationship between spouses due to an injury sustained in the crash.

Disfigurement- is generally awarded for severe facial scars or any physical changes caused by an injury such as amputation or scarring.

Emotional Distress- includes anxiety, depression, insomnia, fear of driving again, or post-traumatic stress disorder experienced after the crash.
Punitive Damages
Punitive damages are usually intended to punish the wrongdoer rather than compensate the victim for their losses and are typically only available in cases involving extreme wrongdoing on behalf of the at-fault party. For you to be eligible for compensation for punitive damage, the at-fault driver needs to have acted with gross negligence.
What Is The Average Settlement For A Car Accident Settlement in Kentucky?
The average car accident settlement amount in Kentucky can vary widely depending on the severity and extent of your injuries, as well as your insurance policy limit. Generally speaking, a car accident settlement should cover the costs of medical bills, lost wages, property damage, and other out-of-pocket costs related to the accident. Depending on your individual situation, you may also be eligible for compensation for pain and suffering, loss of consortium, and other non-economic damages.
In Kentucky, since there are no caps on damages awarded in car accident cases, it is possible to receive a substantial settlement if you have suffered serious injuries because of another driver's negligence. Most settlements will rely on evidence such as medical records, expert reports, witness statements, and police reports to establish who was at fault and assess the amount of damages owed. If you can prove that someone else was responsible for your injuries, then an insurance company or a court can decide how much compensation you are entitled to.
One important thing to keep in mind is that Kentucky follows a "pure comparative negligence" rule which means even if you were partially at fault for an accident (e.g., if you were speeding), you may still be able to collect some compensation from the other party involved. Since most car accident claims are settled out of court through negotiations with insurance companies or through mediation by car accident attorneys, it is important to make sure that any proposed settlement adequately covers all your expenses related to the accident rather than agreeing to an offer that does not provide enough compensation based on your needs.
How Much Can I Get For Pain and Suffering in a Kentucky Car Accident Settlement?
In most cases, pain and suffering awards in Kentucky car accident settlements range from $10,000 to over $100,000. The amount that you may be entitled to depend heavily upon your circumstances. Factors such as age at the time of injury, future pain or discomfort because of the injury sustained, and extent of disfigurement or scarring caused by the accident can influence the amount you receive for pain and suffering.
Always remember that insurance companies often lowball pain and suffering awards attempting to settle quickly with victims before they have had adequate time to fully assess their damages. In this case, it might be wise to speak to a personal injury lawyer who will ensure you do not miss out on any benefits you are owed. With this said, it is important for victims of car accidents in Kentucky to be aware that average pain and suffering awards may differ from case to case depending on numerous factors surrounding their specific case.
How Do Car Accident Settlements Work in Kentucky?
Kentucky is a no-fault state, so you file a claim with your insurance company irrespective of who is responsible for the accident. Your insurance company will investigate your claim and devise a settlement offer. You can speak with the insurance claim supervisor if you disagree with the amount. If you cannot agree with your insurance company, you may lodge an official complaint with the Department of Insurance in Kentucky.
There are special situations where you can sue the at-fault driver. You may sue the other driver when your injuries result in:
Disfigurement/ permanent scarring

Medical expenses greater than $1000
Kentucky Car Insurance Laws
No-Fault System
In Kentucky, no-fault car insurance is used when settling car accidents and personal injury claims. This no-fault system means you will file your car accident claim with your insurance company no matter who caused the accident. Your insurance company will pay for your expenses up to a specified limit. For this reason, Kentucky law mandates all drivers to carry basic Personal Injury Protection (PIP) coverage.
Other Kentucky Car Accident Laws
Kentucky has enacted a ban on texting and driving for all licensed drivers. There also is a ban on using cell phones for novice drivers. Further, since 2012, the state has had a seatbelt law that includes vans with 15 passengers. In addition, the state requires you to call the police if there is a crash with property damage or injuries above $500. If the police do not show up, you are required to turn in a report with the state police within 10 days of the crash.
Kentucky Car Insurance Requirements
Personal Insurance Protection(PIP)
This covers your expenses if you are involved in a car accident and any other person in your vehicle at the time of the crash. If your expenses exceed the $10,000 limit, you may file a claim with the other driver's insurance company.
Auto Insurance Requirements for Kentucky
If you drive in Kentucky, you are required to have a minimum level of car insurance. The minimum coverage required here is:
$25,000 in bodily injury for each person in each accident

$50,000 in bodily injury for every person in each accident

$10,000 for property damage liability

$25,000 and $50,000 uninsured motorist coverage
Kentucky does not require drivers to have additional auto insurance, such as underinsured and uninsured motorist insurance. You also are not required to have comprehensive or collision insurance.
Kentucky Pure Comparative Negligence Laws
Kentucky is among the few states following the pure comparative negligence rule. Under this system, your compensation is reduced by your percentage of fault for the auto accident. This differs from other systems by allowing you to recover damages even when you are more at fault than the other driver. For example, if you are to receive $10,000 in damages and are found to be 80% at fault, you can still claim $2000.
This system allows you to recover financial damages even if you are found to be partially at fault. This state is more unusual in that you still may recover damages even if you are 99% at fault for the crash.
Other states do not allow you to recover damages if you are more than 50% or 51% to blame.
Statute of Limitations for Motor Vehicle Accidents in Kentucky
In Kentucky, the statute of limitations is the time limit people have to file lawsuits after a motor vehicle accident. For personal injury claims, you must file within one year of the accident.
Kentucky has a different statute of limitations for property damage sustained in a car accident. For car accident lawsuits, you have two years from the date of the accident to file a lawsuit.
Kentucky Car Accident Settlement Calculator:
Have you been involved in a motor vehicle accident or otherwise injured in Kentucky? Find out how much financial compensation you may be legally entitled to in just minutes with our free Car Accident Settlement Calculator.
Statistics and Notable Kentucky Car Accidents
More than 22,000 people were hurt in Kentucky car accidents last year. More than 600 had fatal injuries, according to the Kentucky Transportation Center. The combination of busy roadways, speeding, distracted and drunk driving have led to an increase in accidents recently. Even though there are major efforts underway to increase the importance of driving safely, there are still far too many accidents in Kentucky:
One out of every 17 drivers in the state has been in a car accident

One out of 146 residents were in a traffic accident last year

One out of every 4100 drivers in the state was in a fatal crash last year
Also, based upon NHTSA statistics, there were 638 fatal accidents from crashes in 2013. It was found that 80 of those crashes involved people who were 20 or younger. Fifty-five of them were pedestrians, and 87 of them were on motorcycles. The fatality rate in this state is 1.36 per 100 million vehicle miles traveled, which is higher than 1.14 across the country.
Kentucky State Police records also state that traffic fatalities as of March 16, 2015 were 132, compared to 121 at the same time the year before.
Based upon data from the Kentucky Office of Highway Safety, the most common causes of accidents in Kentucky are:
Failure to yield

Speeding

Driving too fast for conditions

Following too closely

Drunk driving
State data show that speeding was a contributing factor to 125 of 638 deaths in 2013. The state's Highway Safety Performance Plan has been hoping to decrease speeding deaths by 9% as of the most recent year. It is too early to know if this has been effective.
A major traffic accident lawsuit that made the news in 2018 stemmed from a November 2017 accident when a truck hit several vehicles near Hamel. The truck driver did not have any criminal charges filed against him, but the family of one of the four killed did file a wrongful death lawsuit.
The crash killed four people from the ages of 17 to 20. There were questions about whether the truck driver was using a cell phone at the time of the accident. But the cell phone that he may have had with him never was recovered during a search of the vehicle by state police.
The rear end crash was caused on I-55 when a Kia Forte and several other cars were stopped in a construction zone. The truck driver rear ended the Kia, and about 12 others were injured in addition to the four deaths.
Kentucky Auto Accident Resources
Have you been in a car accident in Kentucky? It is understandable if you are going through a high level of stress. Below are some helpful accident resources to review so you can get things going in the proper direction after the accident.
To report an accident in in Kentucky,

you can use this form.

You must file an accident report for accidents involving injury or death, or damages above $500.

After a car accident, you may need to obtain a copy of your collision report. You can get a copy of the report at the

Kentucky State Police

.
Conclusion
The process following a car accident in Kentucky can get overwhelming. Usually, insurance companies take advantage of this to offer unfair car accident settlement amounts; and victims, in a bid to forget the bad incident, may make the mistake of accepting such lowball offers. It is in your best interest to consider all you have suffered in the car accident before accepting any offer. Doing this will ensure you are adequately compensated to finally move forward with your life.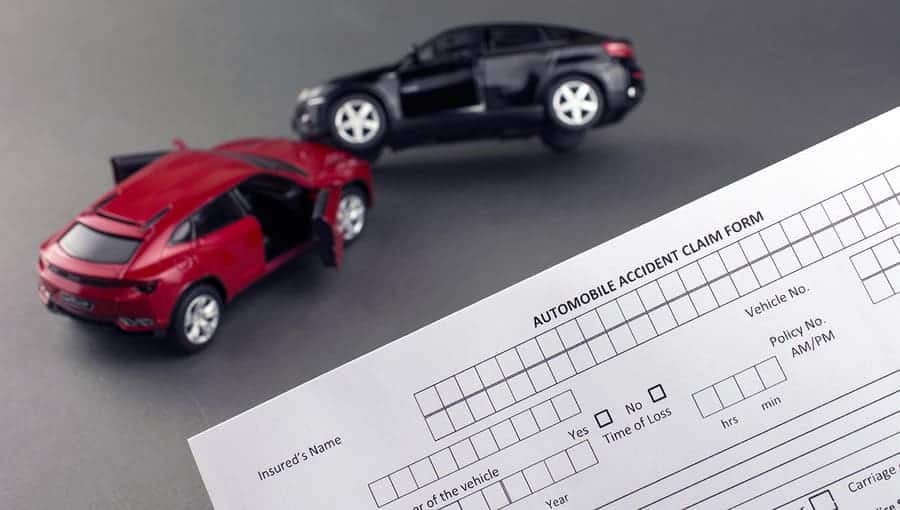 What's my car accident settlement worth?
Whiplash Injury Settlement Story Case Facts This is the story of my car accident, injuries, and the process of negotiating a whiplash injury settlement. The accident happened on a Friday night at approximately 11:00 PM. I was driving home from work on Highway 101,...