Iowa Car Accident Settlement Guide
Iowa Auto Accident Laws and Resources
In many instances, people in Iowa are injured due to car accidents that aren't their fault. Car accidents can be devastating for those involved, leaving victims with physical pain, emotional trauma, and financial losses.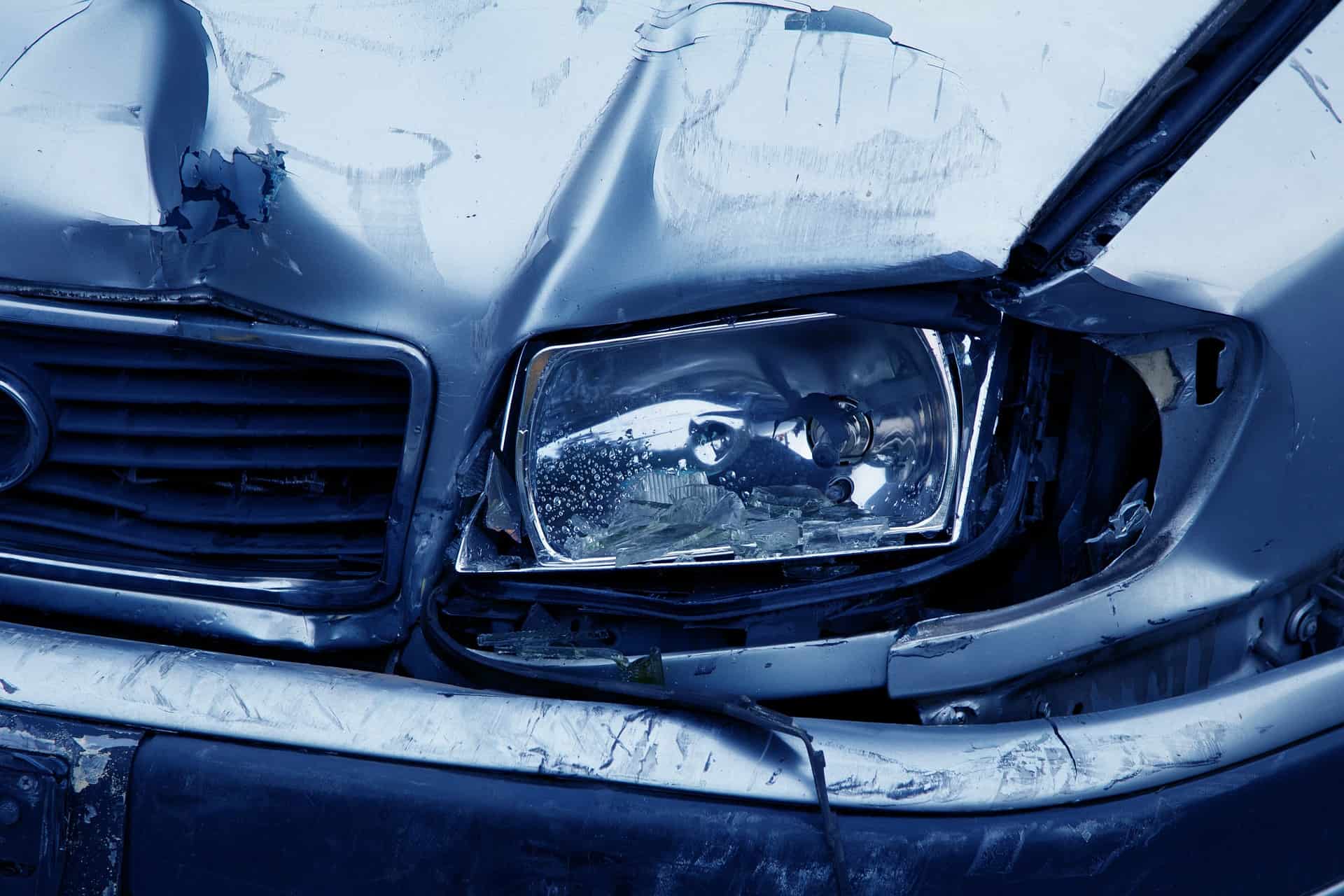 How Much Is Your Car Accident Settlement Worth?

Find out the maximum compensation you could receive.
In Iowa, you may be entitled to compensation under state law if you or a loved one have been injured in an auto accident due to someone else's negligence. 
Understanding your rights and the legal process is important to make informed choices when negotiating a car accident settlement with the insurance companies or suing those at fault to get the full compensation you are entitled.
Iowa is home to 114,782 miles of roadways spread across diverse geographies. Unfortunately, Iowa roadways can be dangerous. Since 1924, Iowa has experienced at least 300 traffic fatalities every year.
If you live in or plan on visiting Iowa, it is a good idea to become familiar with Iowa auto accident laws. Iowa auto accident laws give car accident victims important rights. Yet Iowa auto accident laws are complex. Those that do not have a lawyer often do not know what their options are.
This guide will cover some important Iowa auto accident laws. The guide provides a brief overview of laws that will likely be important to your case. For more information, discuss your case with an experienced Iowa car accident lawyer.
What Should I Do To Ensure Fair Car Accident Settlement in Iowa?
If you have been in a car accident in the Hawkeye state, it is crucial to take the following steps to ensure you get the Iowa car accident settlement you deserve.
Remain at the scene of the accident and call the police. When the police arrive, give full details of the accident but do not admit fault.

Write down details of the car accident as soon as possible. You may obtain police reports, witness statements, and witness contact information; this will come in handy during car accident claims.Take pictures of any vehicles involved in the crash, injuries you suffered, or hazardous road conditions that may have contributed to the crash. 

Seek medical attention as soon as possible. It would be best if you didn't put this off because it may seem like your injuries are unrelated to the accident. To ensure maximum compensation, you must prove that your injuries are directly related to the accident.

Document medical records, doctor reports, expenses related to the accident, and lost wages due to downtime.

Report the accident to your insurance company, then contact the at-fault driver's insurance company to file a car accident claim.

Consider speaking with an experienced Iowa car accident attorney who can offer expert advice on proceeding with your case to get fair compensation.
Reporting Requirements for Car Accidents in Iowa
Drivers involved in car accidents in Iowa must report an accident if:
The accident causes death or personal injury, or

Property damages of more than $1,500.
Drivers should contact the nearest law enforcement agency. If the accident is not investigated, report the accident using the Iowa Accident Report form. Drivers must report the accident within 72 hours. Failure to report the accident can result in suspension of driving privileges.
What Is The Average Settlement Amount for a Car Accident Claim in Iowa
?
Determining the average settlement is challenging because every car accident, person, and negotiation is different. Large car accident settlements of millions of dollars can also skew the averages and make them seem larger than they actually are, so the median might be a more accurate reflection.  However, the average settlement amount for moderate injuries is around $30,000. It is important to remember that the value of your compensation may be more than that, depending on the facts of your personal injury case.
It is advisable to speak with an experienced Iowa car accident lawyer, who can help you calculate how much your car accident claim is worth after carefully evaluating your case.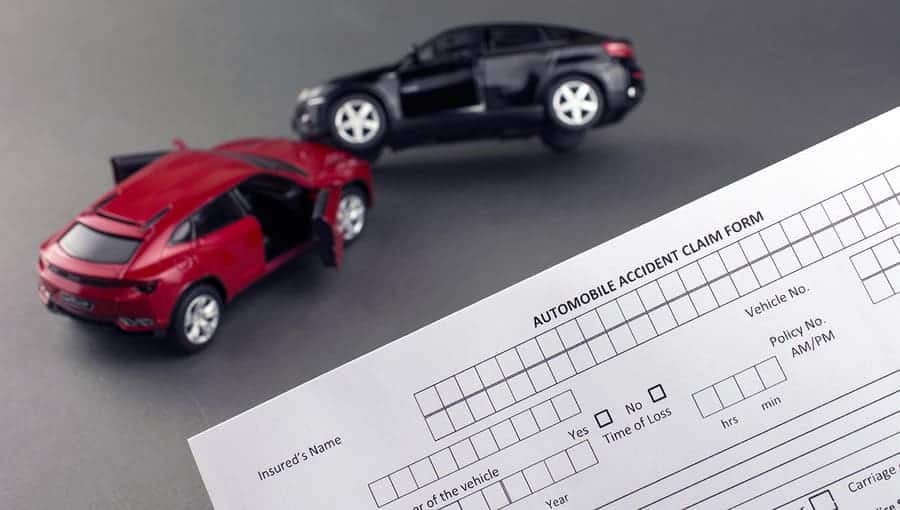 What's my car accident settlement worth?
Types of Compensation Available in Iowa Car Accident Settlements
Iowa car accident settlements typically involve two types of compensation:
Economic damages refer to tangible losses such as medical bills, lost wages, and vehicle repairs. These losses have a financial value and can be calculated with relative ease. Your car accident compensation may also cover future wages if the accident caused you permanent injury that you cannot return to work or are forced to change careers.
Non-economic damages, however, refer to more abstract losses such as pain and suffering, emotional distress, physical disability, permanent disfigurement, and loss of consortium. This sort of damage is trickier to calculate. 
Iowa Car Accident Settlement Timeline
On average, car accident claims in Iowa take 3-9 months, but sometimes this can be a year or longer to settle through the other driver's insurance company. 
However, the exact time depends on several factors, such as the severity of damages and injuries, availability of evidence and information, and negotiations between the parties involved.
Is Iowa a No-Fault State for Car Accidents?
There are many states in the US that operate on a fault based system and Iowa is one of them. This means that whoever is deemed responsible for the accident is also responsible for paying the damages. Damages can include medical costs, lost wages, and pain and suffering. If the at-fault driver has insurance, their policy will cover most if not all of the settlement owed.
Under Iowa law, the at-fault driver is liable for any damages from the car accident. If you are a victim of a car accident in Iowa, you can file a car accident claim with the negligent driver's insurance company. The at-fault party must pay the costs associated with the accident, including medical expenses and lost wages. Iowa state laws allow punitive damages in some personal injury cases. This serves a different purpose than compensatory damages and is intended to punish the negligent driver.
Comparative Negligence in Iowa Auto Accident Cases
Iowa follows a "modified comparative negligence" rule. Iowa Code Section 668.3 sets forth the standard. A car accident victim can sue the other driver, her insurance company, and third parties. But only if the victim is not more than 50% at-fault for the accident. If the victim is less than 50% at-fault, his damage award may reduce.
For example, suppose another driver crashes into your car on U.S. Highway 30. You suffer significant back injuries in the car accident. Afterwards, you attempt to settle with the insurance company but they are not budging. You hire an experienced Iowa car accident lawyer and file suit. The lawsuit names the other driver and her insurance company as defendants.
After a trial the jury finds that the other driver was at-fault. The jury determines that your damages are $150,000. But the jury also finds that you were 10% at-fault for the accident. This means that the court will subtract $15,000 (10% of $150,000) from your award. Your total award is $135,000.
But suppose the jury finds that you are 60% at-fault for the car accident. Under the Iowa modified comparative negligence rule, you would recover nothing. Note that there is no exact science to calculating fault. Fault determinations come down to your ability to persuade the jury. Or the insurance company. Although the rule does not bind insurance companies, they will still allocate fault. An Iowa car accident lawyer can help you prove your case at trial or to the insurance company.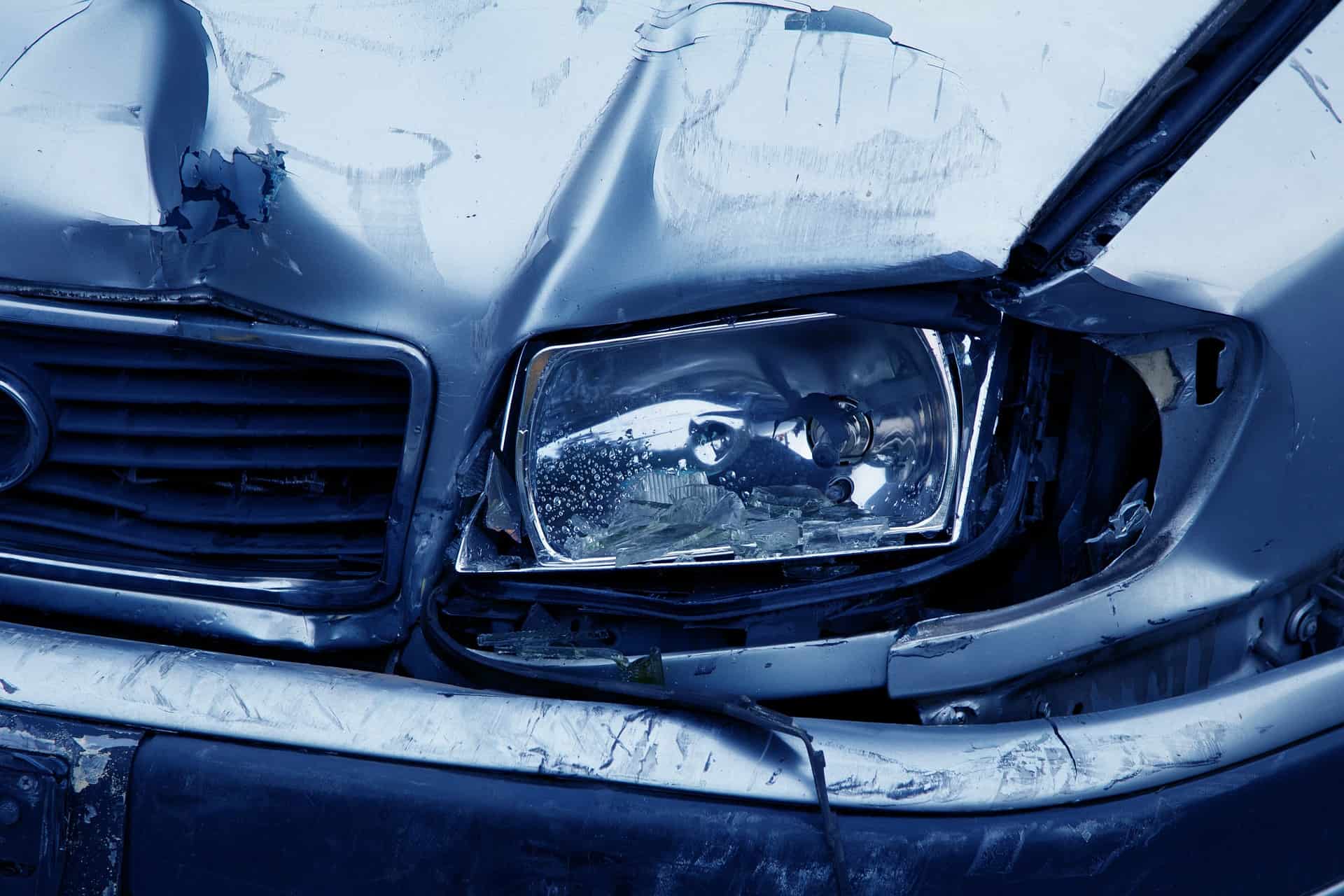 How Much Is Your Car Accident Settlement Worth?

Find out the maximum compensation you could receive.
Failing to Take Financial Responsibility Under Iowa Auto Accident Laws
Drivers must show financial responsibility under the Financial and Safety Responsibility Act. There may be consequences for those that cannot show financial responsibility. For example, the Iowa DOT could suspend your driver's license. You could also receive a fine up to $1,000. Or law enforcement may inbound your vehicle.
Under Iowa law you will need to show proof of financial responsibility to get your license back. You do this through special insurance called SR-22. This form verifies that you have car insurance. Many insurance companies consider SR-22 to be high-risk. This could cause your insurance premiums to increase.
If you cause a car accident and do not have insurance, you may be personally liable for damages.
Car Insurance Requirements in Iowa
In Iowa, drivers are required to buy liability insurance. This coverage has minimums for property damage, bodily injury, and death. You must carry at least $15,000 to cover property damage resulting in negligence of the insured driver. $20,000 is needed for bodily injury and death caused by the insured driver. $40,000 coverage for total bodily injury or death liability.
Any damages claimed will be limited by the policy limits. So if a driver only carries $15,000 in property damage coverage, you will only be able to recover $15,000. If your property damage exceeds the amount available, you may have to file a claim with your own insurance or file a lawsuit against that at-fault driver. The negligent driver could also be financially responsible to cover the remaining damages out of pocket. The ways to enter an agreement to settle the personal liability are:
Post a bond with the Iowa Department of Transportation;

File an agreement to pay the other parties' damages; or

Show evidence of settlement of all damages.
You are not mandated to carry underinsured or uninsured motorist coverage in Iowa. However, it is good practice to have this, so you are covered if you are involved in an accident with an uninsured driver at fault.
Pain and Suffering in an Iowa Car Accident Settlements
You can claim pain and suffering in Iowa if you have been injured in an accident caused by someone else. If the other driver was at fault and has insurance coverage, you may be able to file a personal injury claim with their insurance company to receive compensation for pain and suffering.
The amount of pain and suffering compensation you can receive in Iowa will vary depending on the specifics of the personal injury claim, such as the severity of your injuries, length of recovery time, pain endured throughout treatment, and impact on daily life.
To receive compensation for pain and suffering, personal injury lawyers recommend preparing evidence that includes medical records and statements from other healthcare professionals, such as physical therapists, who can attest to the pain you experienced while recovering. It is essential to provide as much detail as possible to demonstrate the pain and suffering you endured due to the injury.
In some instances, pain and suffering compensation can be calculated using the multiplier method. This approach is based on adding up all the medical expenses and other economic damage related to an injury and then multiplying that figure by a number (usually between 1-5) to determine pain and suffering. The higher the multiplier, the more severe the pain and suffering were for the victim.
Iowa Auto Accident Laws Statute of Limitations
The Iowa statute of limitations sets a deadline for car accident victims to file a lawsuit. If you fail to file a lawsuit by the deadline, then you will likely lose your claim. Iowa Code Section 614.1 gives accident victims two years to file a lawsuit for a personal injury. This same deadline applies to a wrongful death lawsuit.
For a personal injury the two-year period begins running on the day of the car accident. In a wrongful death claim, the deadline is two years from the date of the victim's death. The deadline to file a lawsuit for property damages is different. Under Iowa Code Section 614.1 parties must file a lawsuit within five years from the day of the accident.
The Iowa statute of limitations does not apply to car insurance settlements. But if you fail to file a lawsuit by the deadline the insurance company has little incentive to settle. They will know that you lack recourse through the court system.
Even if you believe that your case will settle, you should be mindful of the deadline. Missing the deadline set by the statute of limitations can have disastrous consequences. Consulting with an experienced Iowa car accident attorney can help you to protect your rights.
 To maximize your chances of being compensated for any injuries sustained in an auto accident, you need to give yourself enough time to negotiate with the insurance company properly and file a lawsuit if it comes to that.
Dram Shop Law In Iowa
In Iowa, the Dram Shop Law allows individuals to seek compensation from bars, restaurants, and other drinking venues if they have been injured in car accidents related to drinking and driving. Under the law, if a patron has been served alcohol in violation of Iowa's liquor control laws (by being underage or visibly intoxicated) and causes an accident resulting in injury, the drinking establishment can be held liable for damages.
If you have been injured in a car accident caused by an individual who was served alcohol in violation of the law, you may have a strong case to pursue compensation from the establishment involved.
Recovering Damages in an Iowa Car Accident Case
Recovering damages means getting a payout to cover all of the costs incurred as a result of a car crash. If you are responsible for the accident, you will have to file a claim with your own insurance and work with them within the limits of your own policy. If your vehicle is damaged, your collision coverage will provide funds to repair or replace it. You may have medical coverage to handle the medical bills from your injuries. Keep in mind though that if your policy limits are low, you will not be able to claim more money.
You may choose to reach out to your insurance company after the accident, even if you are not at-fault. In that instance, they will likely work with the other driver's insurance company to come to a settlement agreement. You can also choose to file directly with the other insurance company. Sending a demand letter is a great way to lay out exactly what you expect to receive in your settlement. The other party will likely try to negotiate in the hopes that you will accept a smaller settlement.
If trying to settle a claim with the insurance isn't giving you a result that you are happy with, you can choose to sue the driver instead. You also may be able to file a lawsuit against another third party that was also responsible for the accident. This could be a tire manufacturer that put out a defective tire that blew, causing the crash. Or the city for not fixing a faulty stop light. If you win a lawsuit, you are likely to be awarded even more money than if the insurance company settled with you. Because of this, insurance companies typically don't want to go to court unless they are sure they will win. Many companies will settle once a lawsuit is filed, before the trial even begins. Iowa has no caps on the amount of damages that you can claim in a lawsuit, so the potential for a large payout is there.
Damages
Economic damages are those that are easy to document. For example, medical bills or lost wages. Non-economic damages are not easy to document. A common type of non-economic damages is pain and suffering. Since there is no cap on damages, a jury can award you any amount.
To recover damages at trial, you must prove that the other driver was negligent. This means that the other driver failed to exercise a reasonable standard of care. And his failure must have caused the accident. Remember that the other party must be more at-fault for the accident. If not, you cannot recover under Iowa auto accident laws.
Iowa Car Accident Settlement Calculator
Did you or someone that you know suffer an injury in a car accident in Iowa? Use our free online Car Accident Settlement Calculator to see what your case might be worth.
Conclusion
No one should suffer the consequences of a car accident without being fairly compensated for their injuries and pain and suffering. The state of Iowa has made provisions under the law that victims of car accidents can seek compensation for their damages from the negligent party. However, the process of obtaining such compensation requires an understanding of the laws and regulations governing auto accidents.
Now you have more information about these laws, you are better equipped to fully recover damages and seek adequate compensation for your Iowa car accident injuries.
Speak to a Car Accident Attorney
Whiplash Injury Settlement Story Case Facts This is the story of my car accident, injuries, and the process of negotiating a whiplash injury settlement. The accident happened on a Friday night at approximately 11:00 PM. I was driving home from work on Highway 101,...