Arkansas Car Accident Settlement
Arkansas Auto Accident Settlement
Getting into a car accident is always a scary experience. If you're lucky, you walk away with little more than a few bruises and a shaken ego. But in many cases, car accidents can lead to serious injuries that require long-term medical treatment and can prevent you from working and earning an income. If you're involved in a car accident in Arkansas, it's important to know your rights, and how to maximize the settlement amount you can expect to receive.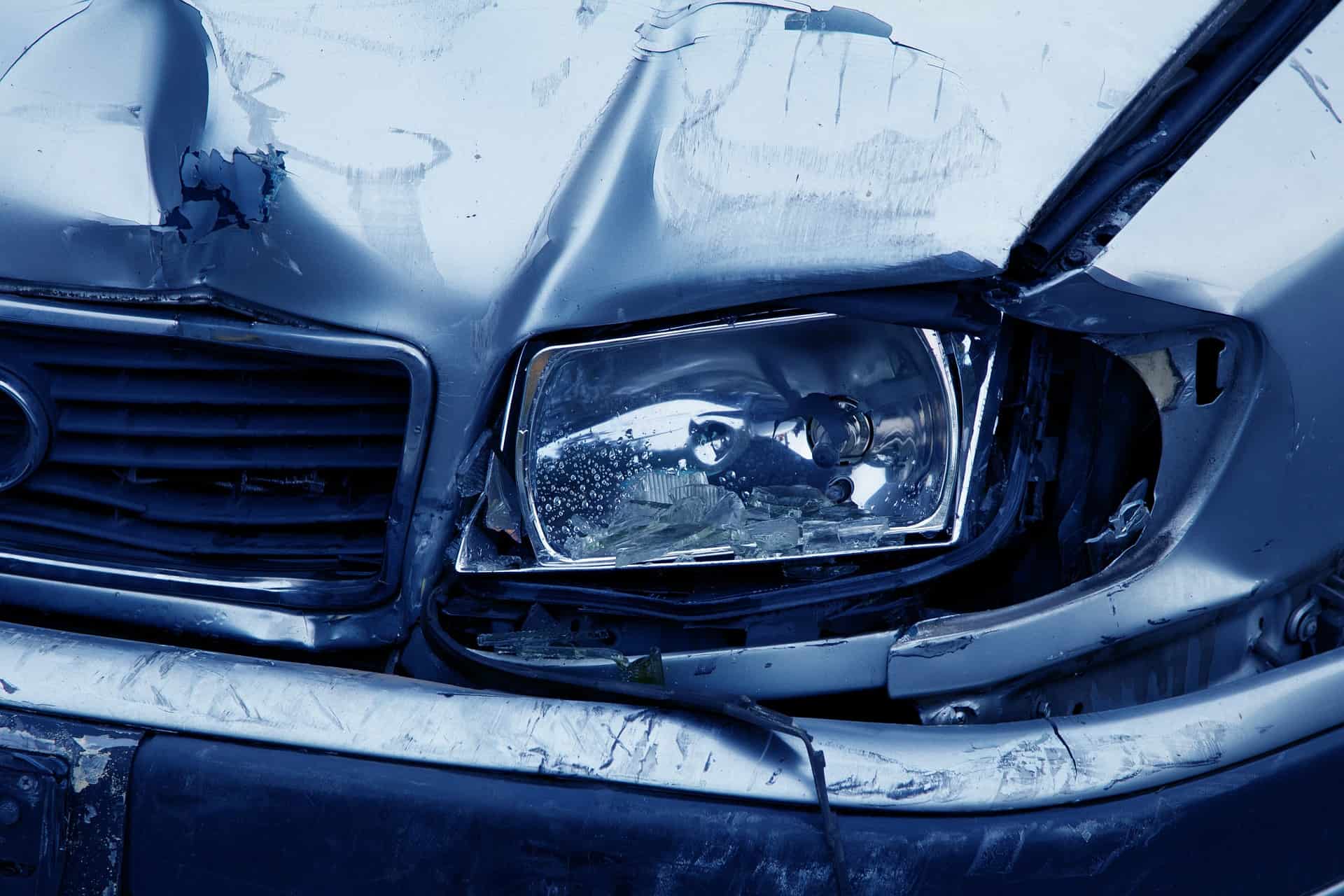 How Much Is Your Car Accident Settlement Worth?

Find out the maximum compensation you could receive.
From Little Rock to Hot Springs to Fayetteville, you can drive on thousands of miles of roads in Arkansas. You can go from the Ozark Mountains to the Mississippi Delta and past countless miles of cotton fields. These roads are traveled by more than 2 million drivers every day who travel 11,000 miles per year on average. Along the way, some of them are injured in serious traffic accidents. Wherever you live or visit in the Land of Opportunity, it is important to carry enough auto insurance if you are in an accident. It also is important to understand the laws and regulations that govern driving in Arkansas. If you are in an accident, you will have a better idea how to proceed with a claim or lawsuit.
What is the Average Arkansas Car Accident Settlement? 
The average Arkansas car accident settlement is in the range of $15,000-$25,000, but this number will fluctuate depending on the severity of the accident and the injuries sustained in the car accident. For example, if you are involved in a hit and run or a drunk driving accident, you may be entitled to punitive damages on top of your actual damages. 
In determining the amount of your Arizona car accident settlement, the insurance company will look at your medical bills, lost wages, and pain and suffering. They will also take into account any future medical treatment you may require as a result of your injuries. 
What if I was Partly at Fault for the Accident?
Arkansas is an at-fault state when it comes to car accident settlements. This means that the person who caused the accident is responsible for paying for all damage sustained. However, even if you were partly at fault for the accident, you may still be able to recover damages from the other driver if they were more than 50% at fault. It's important to note that under Arkansas law, you cannot recover damages if you were more than 50% at fault for the accident. 
If you've been involved in a car accident in Arkansas, it's important to know your rights and what kind of auto accident settlement you can expect to receive. The average Arkansas car accident settlement will fluctuate depending on the severity of the accident and your injuries. If you were partly at fault for the accident, you may still be able to recover damages from the other driver if they were more than 50% at fault.  Knowing the law and understanding how much you can expect to receive in a settlement will help ease some of the stress associated with being involved in a car accident.
How long does an insurance company have to settle a car accident claim in Arkansas? 
After a car accident in Arkansas, you may be wondering how long it will take for the insurance company to settle your car accident claim. The answer depends on a number of factors, including the severity of the accident and the insurance company's claims process. In Arkansas, there is no set time frame for settling a car accident claim. However, most insurance companies aim to resolve claims within 30 days. If your claim is more complex, it may take longer to reach a settlement. If you're concerned about the status of your claim, you can always contact your insurance company for an update. 
Statistics and Notable Car Accident Lawsuits
The Arkansas State Police and the Highway Safety Office reported there were 58,591 car accidents in the state in 2012. This was a .8% decrease from 2011, but fatal wrecks and car accidents that involved drugs and alcohol did increase. In 2012, there were 560 fatalities in car accidents. This was an increase of 1.6% from 2011. That same year, deadly drunk driving crashes were up 9%. This accounted for 252 of the 504 fatal wrecks that year. Also, the state police found that fatal wrecks were down by 7% from 2012 to 2014.
There were 60,947 car accidents in 2014 in Arkansas; this was higher than the three previous years, but it was lower than a decade earlier. Some experts note that state drivers seem to try to improve driver safety. There was an 8568 drop in the number of accidents each year on average from 2005 to 2014.
For every 100 million vehicle miles that are driven in Arkansas, there are 1.9 crashes. This means that a person is likely to get into a crash in the state for every 1.9 million miles driven. This means there are an average of 2169 crashes for every 100k residents. Further, approximately 29% of all car accident deaths in the state between 2005 and 2014 were related to alcohol.
The good news is there are thousands of state residents each year that have car accidents with no injuries. Approximately 75% of people in accidents in this state do not have injuries, but 24% or so do. Approximately 8% of those accident injuries in 2014 were serious, which means enough to put the person in the hospital. About 24% of the injuries were non-incapacitating, but they still could be serious enough to result in a personal injury lawsuit award.
A major car accident case that has received a high level of attention in this state was the bizarre case of a man who died in a one-vehicle crash in 2015 and whose fortune was stolen after a real estate agent faked his will. A judge recently ruled that the man's body could be exhumed to be tested, as there is evidence that the man may not have died due to his accident injuries. The ruling authorized the State Police to dig up the body to have the state medical examiner do an autopsy.
The man, Matthew S. Jacobs, had received a financial settlement in 2010 from the Deepwater Horizon oil spill. His estate was worth $1.7 million. This ruling came one week after real estate agent Donna Herring and her 22-year-old daughter pleaded guilty in federal court to faking the will. Herring pleaded guilty to a single count of conspiracy to commit wire fraud, while her daughter pleaded guilty to making a false statement.
A lawsuit that was filed in 2016 on behalf of Jacob's estate alleged that Jacobs was on his way to visit his girlfriend on Jan. 19, 2015 when he lost control of the car and hit a tree and died at the scene. But Herring admitted he had created the fake will after he died. She is facing 20 years in prison and a fine of $250,000. Her daughter is facing five years in prison and a fine of $250,000.
Arkansas Car Accident Settlement Calculator:
Have you been involved in a motor vehicle accident or otherwise injured in Arkansas? Find out how much financial compensation you may be legally entitled to in just minutes with our free online Car Accident Settlement Calculator.
Auto Insurance Requirements in Arkansas
There are laws in Arkansas that require you to carry a minimum amount of auto insurance. If you do not carry this level of insurance, you can be penalized with fines and possibly jail time if you are in an accident and are not carrying minimal insurance coverage. The tort system in Arkansas means that if you are found liable for a car accident, you may be sued for property damage, medical costs, lost wages and pain and suffering. You may purchase personal injury protection in this state to cover lost wages, medical payments and death benefits. If you do not buy it, you are required to decline it in writing.
The minimum level of auto insurance in Arkansas is:
$25,000 in bodily injury for each person per accident
$50,000 in bodily injury for everyone per accident
$25,000 in property damage liability
You are not required in Arkansas to carry more coverage such as underinsured and uninsured insurance, nor are you required to carry comprehensive or collision. But if you have a high level of assets, you would be advised to carry more insurance; this can protect you against severe loss if you are held liable in a serious accident.
Arkansas Accident Settlement Taxes
So, you have just received your Arkansas car accident settlement. You probably have been waiting a long time to receive the money. But a common question is whether the settlement is taxable at the federal and Arkansas state levels. The short answer is, generally, no. But there are many factors that will determine what part of the auto accident settlement is taxable.
First, IRS code states that compensation for your personal physical injuries is not taxable at the federal level; this is the case at the state level as well. Most personal injury settlements feature compensation for medical costs, pain and suffering, lost wages, and emotional distress. As long as you had a physical injury, you will not usually need to pay taxes on the money.
However, sometimes a personal injury settlement will have emotional damages compensation. If that is the case, this amount would be taxable. For it to be non-taxable, it must be related to a physical injury or sickness.
Punitive damages are always taxable at the federal and state levels. Your attorney would probably ensure that amount is calculated separately from your compensatory damages, so you know how much you need to pay taxes on.
If you have questions, be sure to run your case by a tax advisor.
Speak to a Car Accident Attorney
Negligence Laws in Arkansas
This state uses a rule called modified comparative fault, also known as modified comparative negligence, when an injured party bears responsibility for causing accident injuries. The rule can be relevant if there is a car accident where one driver is mostly at fault, but the other driver also has some fault. For example, if a driver runs a stop sign and hits you, that driver would be found negligent in court. But if you were speeding at the time of the crash, you could be found partially responsible.
If you are owed $10,000 in damages but were found 20% at fault, under the rule of modified comparative fault, your award would be reduced by $2000. But note that this rule only applies if you are found to be less than 50% at fault. If you are 50% or more responsible, you are barred from collecting damages.
To collect damages under the laws of Arkansas, your attorney must prove that the responsible driver had a duty of care to drive or not drive in a certain manner. Also, the responsible driver must be shown to not have upheld that duty but should have been aware that their action or nonaction could harm you.
Car Accident Statute of Limitations in Arkansas
This state has a deadline or statute of limitations to file a car accident lawsuit or settlement. The limit is three years. This means you must file the lawsuit within three years of the date of the accident. The statute of limitations of three years also applies to wrongful death claims; you must file the claim within three years of the date of death.
Other Arkansas Driving Laws
There are several pertinent laws you should know about if you drive in Arkansas:
As of 2012, police officers can issue you an electronic traffic ticket, but they must provide you with a printed receipt.
As of 2013, all motorists in this state are required to move over when passing vehicle that is operated by the Arkansas State Highway Patrol or the Transportation Department, or related contractors. These include tow trucks, utility trucks and any authorized vehicle that has its lights flashing. If you do not move over, you can get a fine of up to $500, and your driver's license may be suspended.
Drivers from 18 to 20 may not use handheld phones while driving. All drivers may not text when behind the wheel.
Regarding punitive damages in Arkansas if you are in a car accident, you may not recover them unless compensatory damages also were awarded. This means that if you want to recover punitive damages for especially reckless behavior on the part of the defendant, you must also prove the defendant is liable for compensatory damages, such as pain and suffering, medical costs and lost wages.
Arkansas Car Accident Resources
If you have been in a car accident in Arkansas, you should review the resources below so that you know what to do if you have injuries.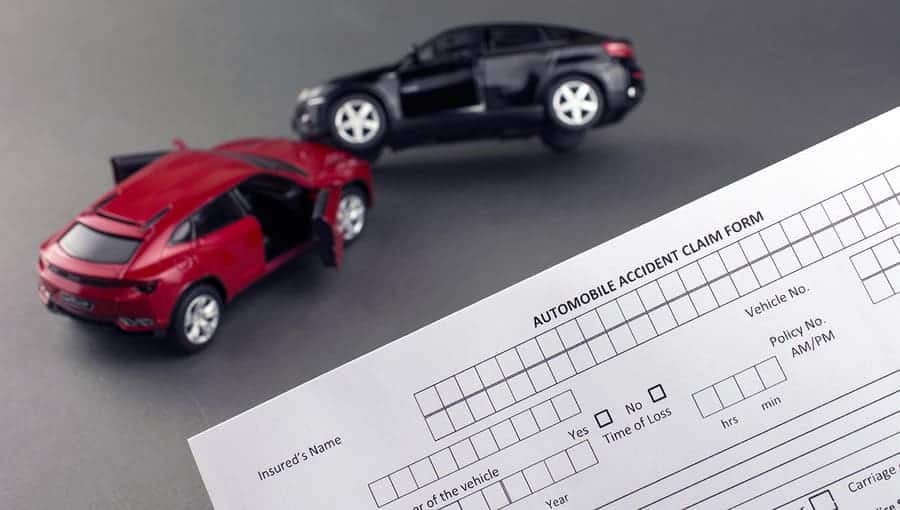 What's my car accident settlement worth?
Whiplash Injury Settlement Story Case Facts This is the story of my car accident, injuries, and the process of negotiating a whiplash injury settlement. The accident happened on a Friday night at approximately 11:00 PM. I was driving home from work on Highway 101,...