Knee injuries commonly occur in car accidents. When a vehicle hits your car, your lower legs can get crushed, twisted or bent unnaturally, which can cause serious knee injuries. What kind of knee injury settlement can you expect after a car accident Below is detailed information.
Common Car Accident Knee Injuries
The compensation for a knee injury in a car accident can be substantial because this joint is very sensitive, and injuries can be extremely debilitating and painful. Because the knee is used in just about all daily activities, and a serious knee injury (like an ACL tear) in a car accident can leave a person unable to work, go to school, or do many of their normal daily activities. All of this can increase the amount of your knee injury settlement as well as any pain and suffering compensation you may receive.
Common knee injuries in car accidents include:
Broken kneecap: In a violent collision, the airbags may protect your upper body, but your knees can slam into the dashboard. This can cause a broken or shattered kneecap. This is a terrible injury that can require months or even years of recovery.
Strains and sprains: Your knees are surrounded by many ligaments, tendons and muscles. Even a minor collision can cause strains and sprains to these delicate tissues. If you have to be on your feet at work, even a knee strain or sprain can make it hard to earn a living.
Meniscus tears: This serious knee injury can be due to the knee being bent or twisted unnaturally in a crash. This often is a long-term knee injury that can affect your ability to walk for months.
Torn MCL or ACL: The medial collateral and anterior cruciate ligaments are critical to the function and stability of the knee. Both can be strained or torn in a car accident. If you have a tear, you may hear a pop during the crash, followed by extensive pain and swelling. Your knee will be unable to bear weight and will be unstable from left to right.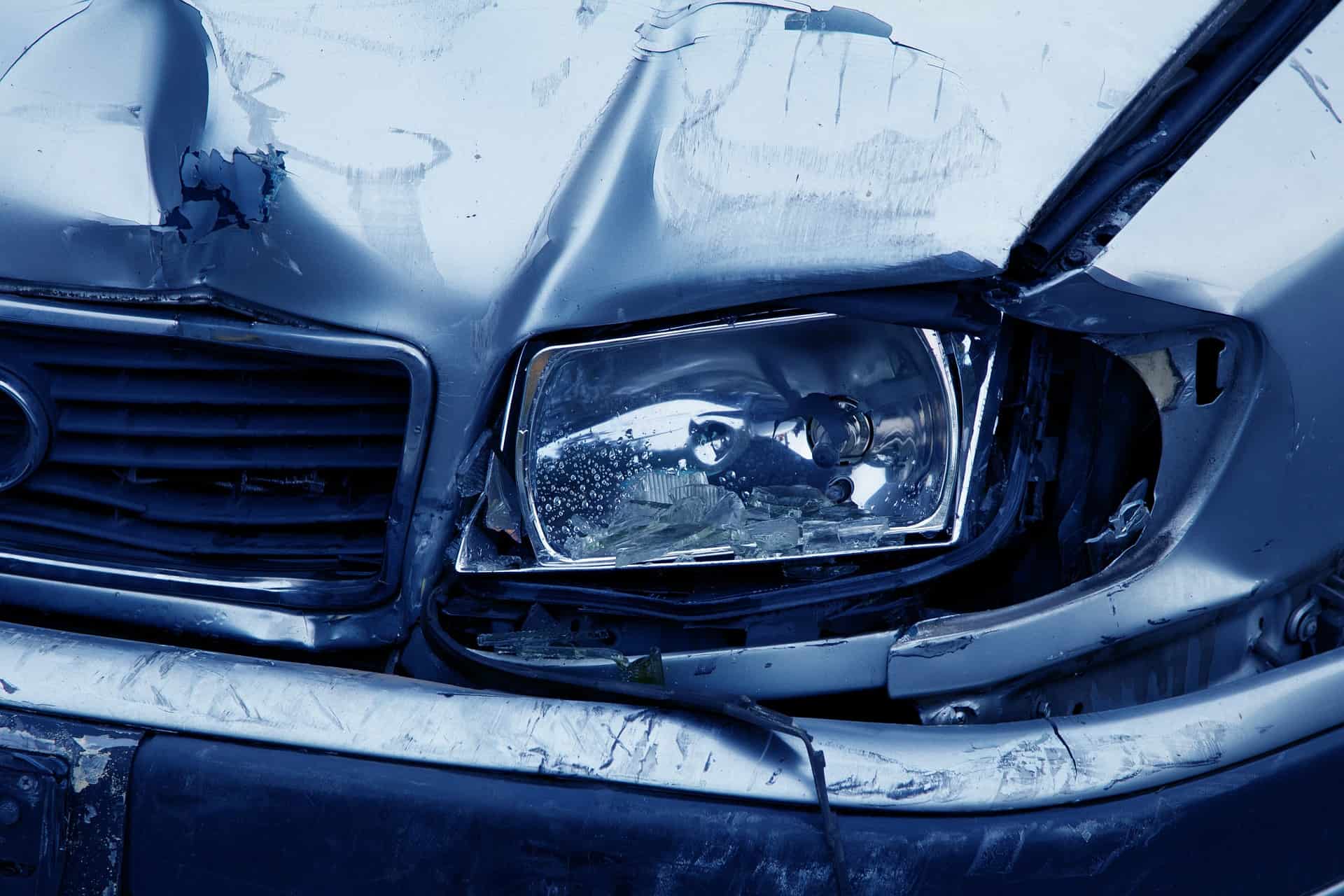 How Much Is Your Car Accident Settlement Worth?

Find out the maximum compensation you could receive.
What's Included in a Knee Injury Settlement?
A serious knee injury from a car accident can make it very challenging to stand or walk. Even in a minor accident, you still may not be able to use the leg for weeks. A severe car accident could result in months of medical treatments and even surgery. It can take months or years for you to recover the function of your knee and to earn a living again. In the worst cases, you could be permanently disabled. That is why it is important to get as much compensation as possible from your knee injury settlement.
If you or your attorney can prove that the other driver was liable for the accident, you may be eligible for a knee injury settlement. Some of the car accident compensation you could receive for your knee injury includes:
Medical bills and costs associated with your knee injury, including ER trips, doctor visits, and rehabilitation.
Lost earnings. If you have not been able to work or had to use vacation time for your injury, you should get compensated for this. For many people, a knee injury affects their long term ability to earn a living. There are many lawsuit examples where a construction worker or laborer can no longer use their knee properly and work in their old occupation. If the knee injury is long term or permanent, you could be eligible for months or years of lost work time.
Pain and suffering: Knee injuries can be extremely painful and debilitating. Not only can it be difficult or impossible to walk or stand, even sitting down or getting a good night's sleep can be challenging with a bad knee injury. Depending on the severity of your injury, you could be eligible for several times your medical damages for your pain and suffering. Most insurance companies use a multiplier from 1-5 to determine how much pain and suffering you are enduring. Pain and suffering compensation is often the sticking point in insurance negotiations, and it pays to have an excellent personal injury attorney working for you.


Speak to a Car Accident Attorney
Typical Settlements for a Knee Injury
It always is difficult to estimate what a typical car accident settlement or verdict amount will be with any injury. The best way to get a good idea in your particular case is to present your situation to an experienced personal injury attorney. He or she has almost certainly handled many leg injury cases before in your area and can give you a rough idea of what your knee injury may be worth.
That said, some recently published information by Jury Verdict Research gives us some idea what average knee injury settlements are. That source states that the average verdict amount for a severe knee injury is almost $360,000.
The median amount for a knee injury settlement that goes to court is approximately $115,000. In almost 10% of the knee injury settlements studied, the verdict was for more than $1 million.
Below is more data from this source about typical knee and leg injury settlements in car accidents:
Intersection crashes causing knee injuries: $70,500
Pedestrian knee injuries: $150,000
Car crashes with turn and collision (i.e. sideswipe, T-bone accident settlements, etc): $90,200
While these are average knee injury settlement amounts, and there are a ton of factors that go into any individual auto accident settlement. However, it's helpful to understand the averages as a point of comparison when starting your own settlement negotiations. In general, if your injuries were serious enough that you can't work for any length of time and/or are having trouble walking, driving, etc… you could be due a sizeable knee injury settlement.