New Jersey Auto Accident Laws
New Jersey Auto Accident Laws & Resources
On this page we examine New Jersey auto accident laws, including how long you have to file a lawsuit after your car accident and how much compensation you may be entitled to.  We also go over how the payout will be affected based on how at fault you were in causing the car crash. As you will find out from the stats provided, you're not the only one going through this. Great as it is, the Garden State has a reputation for bad drivers and auto accidents.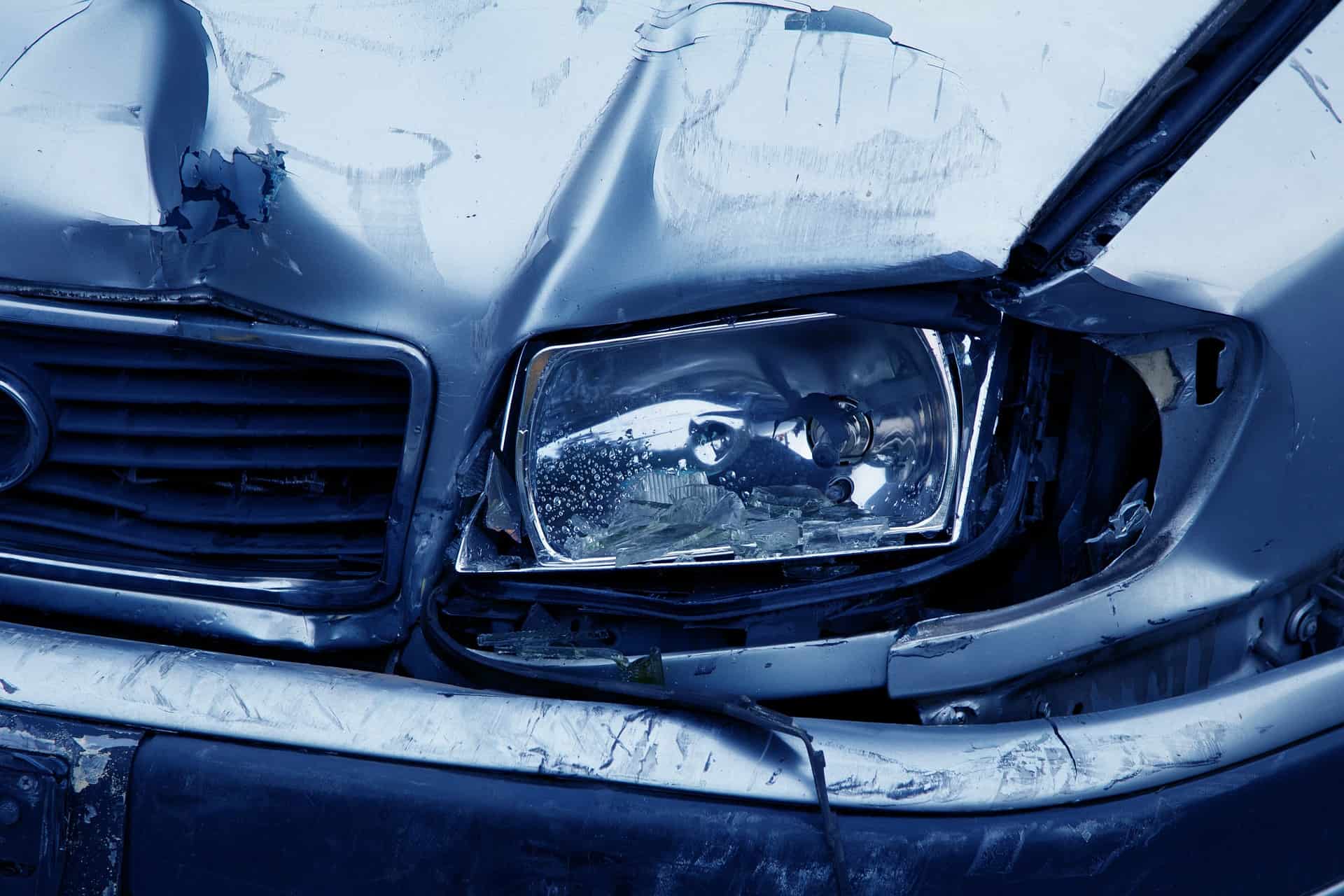 How Much Is Your Car Accident Settlement Worth?

Find out the maximum compensation you could receive.
New Jersey Auto Accident Statute of Limitations
A statute of limitations is a law that limits the amount of time you have to initiate legal action following an event. The New Jersey auto accident laws state that the statute of limitations is two years. That means you have two years after the date of the auto accident to bring a lawsuit to court based on your injuries and damages. After the two years is up you no longer have legal recourse to recoup money for your injuries, lost wages, or pain & suffering. 
There are rare exceptions to this statute, most of which depend on the severity of injuries. Talk to a New Jersey car accident attorney if you want to know whether you still have enough time to file a lawsuit. In general, it's best to file start your claim sooner rather than later, when the incident is fresh in the mind of people involved, witnesses, etc. 
New Jersey Car Accident Statistics
559 people were killed on roadways in New Jersey in 2019, according to the New Jersey State Police. The deaths were caused by 525 fatal crashes. 288 of the victims were drivers, 81 were passengers, 12 were pedal cyclists and 177 were pedestrians.
The 2019 fatalities (559) are just shy of the 563 reported by the New Jersey Department of Transportation in 2018. So, while there's an improvement in the way New Jerseyans drive their cars, it's barely worth noting.
Essex county led in number of auto accidents in 2018, claiming 30,078 of all cases. Bergen followed closely (29,459) with Middlesex (28,965), Union (20,377) and Hudson (19,627) completing the top 5. Combined, these 5 counties accounted for 46.2% of all auto accidents in New Jersey.
| | | | |
| --- | --- | --- | --- |
| County | Total Crashes | Total Injury Crashes | Total Fatal Crashes |
| Atlantic | 7,494 | 1,980 | 27 |
| Bergen | 29,459 | 6,292 | 32 |
| Burlington | 12,238 | 2,830 | 40 |
| Camden | 15,755 | 4,088 | 42 |
| Cape May | 2,532 | 562 | 10 |
| Cumberland | 3,706 | 1,208 | 18 |
| Essex | 30,078 | 6,779 | 43 |
| Gloucester | 7,713 | 1,815 | 33 |
| Hudson | 19,627 | 3,460 | 21 |
| Hunterdon | 4,033 | 680 | 3 |
| Mercer | 10,473 | 2,212 | 28 |
| Middlesex | 28,965 | 6,215 | 47 |
| Monmouth | 18,164 | 3,974 | 28 |
| Morris | 14,742 | 2,820 | 25 |
| Ocean | 14,848 | 3,518 | 31 |
| Passaic | 19,110 | 4,299 | 20 |
| Salem | 17,38 | 443 | 7 |
| Somerset | 10,748 | 2,165 | 23 |
| Sussex | 3,153 | 707 | 12 |
| Union | 20,377 | 4,238 | 27 |
| Warren | 3,460 | 758 | 7 |
|   |   |   |   |
Jersey City ranked as the safest driving city in the Garden State in 2019. It was followed by Newark, with Paterson completing the top 3. It's safe to say that New Jerseyan drivers don't enjoy as much road safety as their counterparts in other states. The three safest cities in New Jersey rank 110th, 143rd and 147th in the U.S.
Speaking or rankings, New Jersey tops all the other American states when it comes to speeding. Motorists in the Garden State rank 1st in dangerous driving behavior, 6th in drunk driving, 8th in failure to obey traffic rules and 39th in careless driving. 
Angle crashes are the most common in New Jersey followed by parked vehicle accidents, crashing into fixed objects, sideswipes, accidents while backing up, head-on collisions, and finally left/U-turn accidents.
If you or your loved one is harmed by a careless driver, New Jersey auto accident laws give you the right to be made whole for the loss. However, the state's legal provisions and requirements can be complex to understand. That, coupled with the fact that an accident may cause emotional distress, makes it hard for you to deal with insurance adjusters and the legal system by yourself. That's where a New Jersey auto accident lawyer comes in.
Generally speaking, the Garden State uses "no fault insurance" for car accidents. That means your insurance policy pays for your damages and injuries regardless of who caused the auto accident. The law, nonetheless, requires a clear establishment of who is at fault for the accident.
If the other driver is entirely to blame, they'll use their insurance carrier to compensate you for losses (medical bills, car damage, lost wages etc.) However, the New Jersey "no fault" law doesn't permit you to get compensation for pain and suffering unless your medical bill reaches a certain level. That said, the state law permits you to opt out of "no fault" and use a liability claim to seek compensation for pain and suffering.
New Jersey uses the "modified comparative fault" when you and the other party share the blame for an accident. That means your damages award will reduce by a percentage that's equal to your share of the fault. For example, if the jury decides that your total damages award should be 50,000, but also decides that you are 20% responsible for the accident, you'll be entitled to 80% of the total award (i.e. 40,000). Note that you will not receive any damages award (0%) if your share of the blame is over 50%. Again, a lawyer should advice you accordingly.
What is A 'Choice No-Fault' Car Insurance State? 
New Jersey is one of the few states that follows a no-fault car insurance system in regards to injuries coming from a car accident.  This means that if you are in an accident, no matter who is at fault you will reach out to your insurance company.  New Jersey doesn't care who was at fault in the accident.  You will receive compensation for medical expenses or car damage it will come through your own insurance company.  Hence the phrase, "no fault".
The one caveat to this occurs when you are purchasing your auto insurance policy.  At that point in time you will have the option of traditional car insurance or no fault.  If you opt for traditional insurance, you will be able to go after the other drivers' insurance in the case you were injured
There is the possibility that even if you choose no fault insurance coverage you will still be able to file a lawsuit.  This clause is known as the "serious injury" claim.  In order to use this law New Jersey requires loss of a fetus, displaced fractures, dismemberment, significant disfigurement or significant scarring.
New Jersey Car Accident Settlement Calculator:
Have you been involved in a motor vehicle accident or otherwise injured in New Jersey? Find out how much financial compensation you may be legally entitled to in just minutes with our free online Injury Settlement Calculator.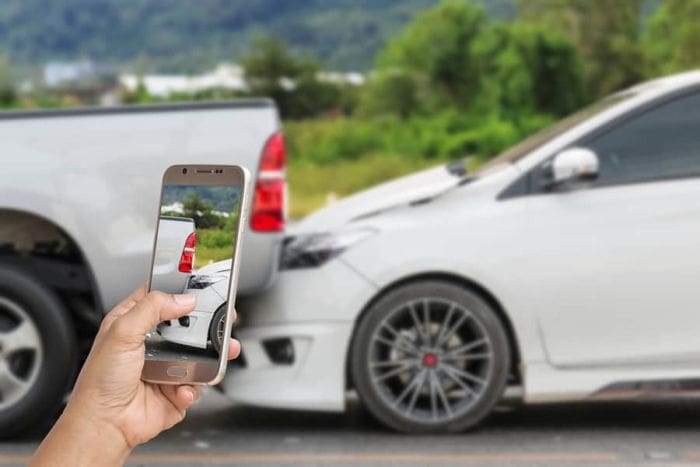 Calculate Your Auto Accident Settlement Value

Car Accident Settlement Calculator: See how much you could be owed!
New Jersey Accident Settlement Taxes
Generally, any income earned is taxable at the federal and New Jersey state levels. But a legal settlement from a personal injury settlement can have taxable and non-taxable portions, depending upon the situation.
First, New Jersey will not tax you for the part of the settlement that is supposed to compensate you for the expenses you incurred for treating your mental and physical injuries. These include medical bills. But if you did deduct those medical bills to drop your tax liability last year, reimbursement will be considered to be taxable in New Jersey. Also, money that reimburses you for your property damages is not taxable, unless you had a profit because the settlement amount was more than the value of the property that was damaged.
If your settlement includes punitive damages, which punish the company or person that violated your rights, then this is deemed to be taxable income in New Jersey. Any interest that was added to that part of the settlement is also taxable income.
Money that is to provide compensation for your emotional distress that you suffered due to your personal injury is also not taxable in New Jersey. But if you suffer emotional distress due to something besides a physical injury, any of that money is taxable in New Jersey.
If the personal injury settlement includes back pay, such as you lost hours because of the injury and filed a workers comp suit against your company, this amount would be taxable in New Jersey. But if you get compensation for lost wages that are related to physical injury from anyone other than your employer, the income is not taxable in New Jersey.
Speak to a Car Accident Attorney
New Jersey's Comparative Fault Laws
If you file a lawsuit where you are not 0% at fault in New Jersey, it will use New Jersey's modified comparative fault' rule to determine how at fault each party is under New Jersey Auto Accident Laws. Under this law your compensation will be deducted by the percentage at fault the jury or judge decides is yours. Let's walk through an example.
Suppose you've been in a car accident and been injured. The total cost of lost wages, medical bills, pain and suffering and everything is else determined to be a total of $100,000.
During the lawsuit however the judge determines that 30% percent of the crash was you fault. Under New Jersey's modified comparative negligence rule, you would receive only $70,000 of the $100,000 in damages. The way the math works for this is that the $100,000 is divided by 30%, or $30,000, and the money received is reduced by this amount. This changes as soon as it's determined you were over 50% at fault at which case the law states that you will receive $0 in damages.
It's important to keep this in mind when negotiating an auto accident settlement in New Jersey to make sure you get the most money possible.
Other Rules regarding Auto Accidents in New Jersey
New Jersey Small Claims: $3,000 Limit
New Jersey Personal Injury Statute of Limitations: You will have two years from the date of injury. The only exception is if you don't discover the injury until a later date. In this case you have from the date you discovered the injury.
New Jersey
Car Accidents Involving Government Vehicles:
Car accidents involving government vehicles are a bit different. If you're in a crash with a government vehicle or worker, you'll need to file a claim with the right government agency, and you may not have two years to do it.
Reporting a Car Accident in New Jersey
Under the New Jersey law, you must report any auto accident that results in death, injury or property damage of $500 or more. The best and easiest way of doing that is to call 911 or the local police. You will then be required to fill out a written report within 10 days of the accident.
Depending on the severity of the accident, you might not be able to complete the report. For example, you might be unconscious or in shock for 10 or more days after the crash. In that case, the owner of the vehicle – if it's not you – should do so. Additionally, you don't need to fill the report if a police officer does so.
Note that you'll be stripped of your license and fined $100 plus court costs if you knowingly fail to report an accident. If you were involved in an accident and haven't called it in, please talk to a lawyer and they'll advice you and fix the situation.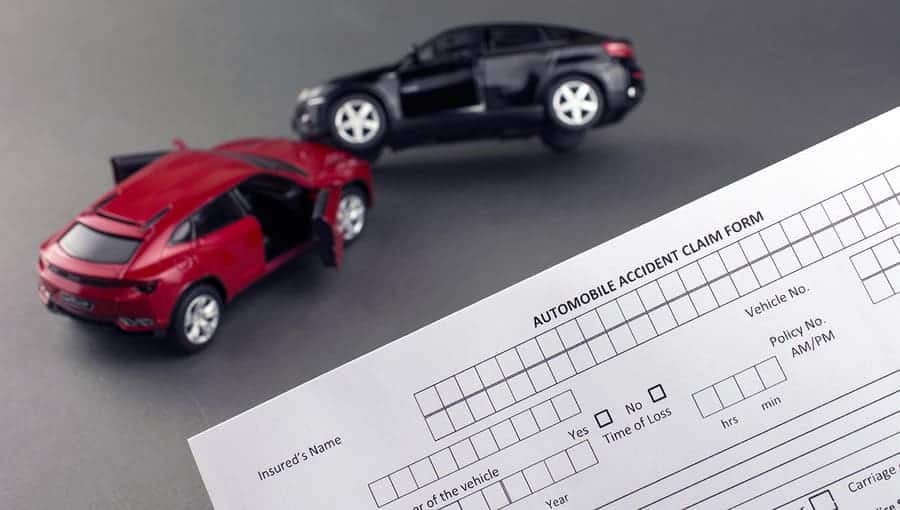 What's my car accident settlement worth?
Even at low speeds, car accidents can cause serious injuries. No matter how fast you are traveling, a car accident is a traumatic event and can cause serious and lasting injuries to both person and property. In addition to causing stress and anxiety, even low-speed...