Illinois Auto Accident Laws
Illinois Auto Accident Laws & Resources
If you suffer from injuries in an Illinois car accident, it can be hard to know what to do. This page discusses important laws about auto accidents and related information in Colorado. If you are ever in a crash in Illinois, you can find information on this page about what to do after the accident. It is important to understand some Illinois auto accident laws.
For example, you should know about accident liability in Illinois. Also, it is beneficial to know how to deal with insurance companies, law enforcement, and more.
If you have questions about your Illinois auto accident claim, you can find an experienced Illinois personal injury attorney on this website. Your Illinois car accident attorney can usually help you obtain more compensation for your injuries and damages than you could on your own.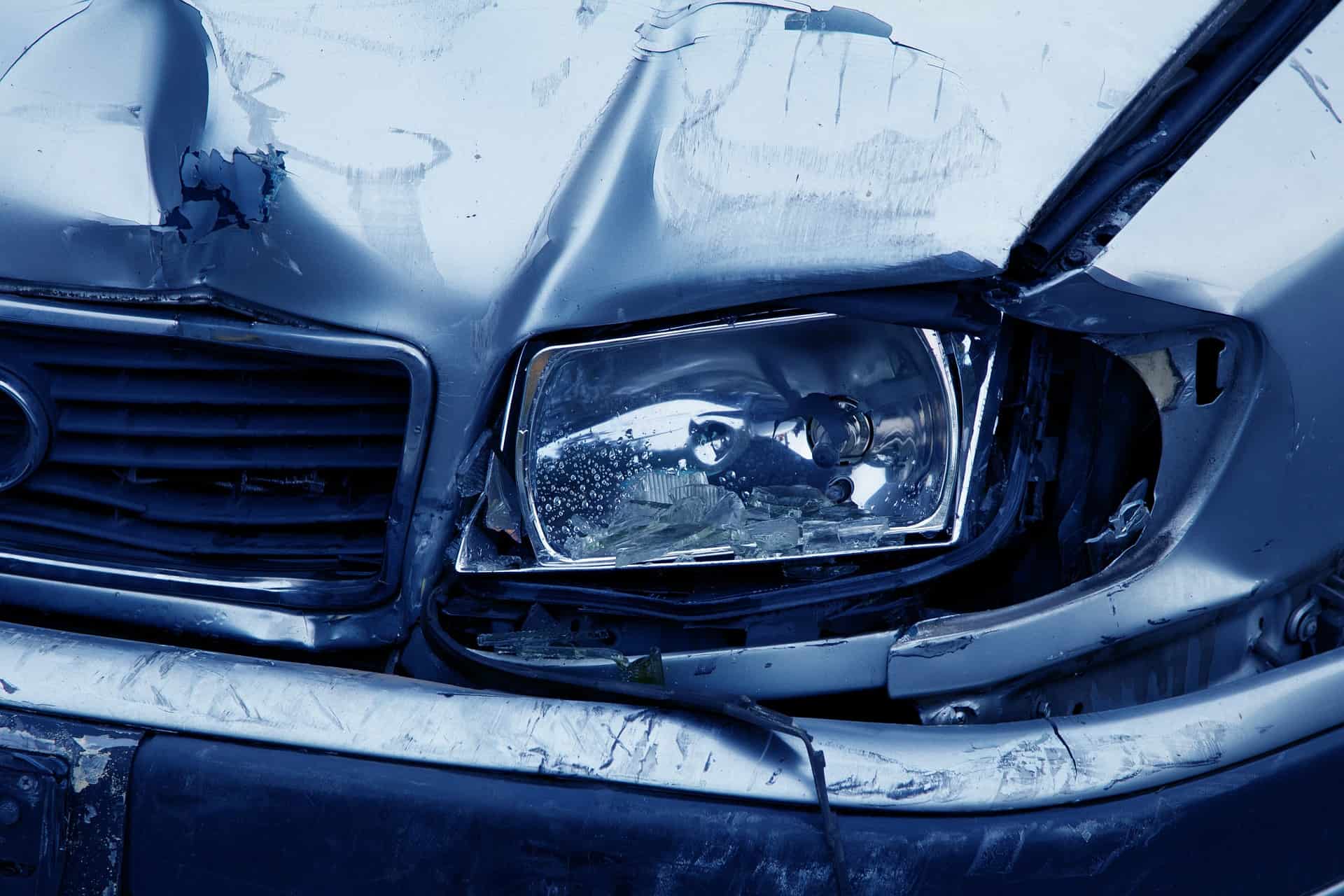 How Much Is Your Car Accident Settlement Worth?

Find out the maximum compensation you could receive.
Illinois Auto Insurance Laws And Regulations
Illinois requires you to have a minimum amount of auto insurance. If you do not have insurance, you can face fines and even serve jail time. The minimum requirements for this state are:
$25,000 per person per accident for bodily injury

$50,000 for bodily injury per accident

$20,000 property damage liability

$15,000 uninsured motorist property damage

$25,000/$50,000 uninsured motorist bodily injury

$25,000/$50,000 underinsured motorist coverage
You can reject uninsured and underinsured protection in writing if you don't want them. However, if you have property and a lot of assets, it is wise to carry substantial additional coverage above and beyond the minimum policies.
If you do not have proof of insurance, you can face fines as much as $500. Additionally, you also can have your license plates suspended. If you drive without a license or suspended license, you can get a $1,000 fine.
Is Illinois A No-Fault State For Car Accidents?
No, Illinois is not a no-fault state. In a no-fault state, liability for an accident doesn't play a role in your ability to recover damages. This is true for most accidents. Instead, after the crash, each driver makes a claim with their own insurance for compensation. This is regardless of who is at fault.
However, the state of Illinois has a fault-based system in car accidents. This is also known as tort liability. This means the person who is responsible for the accident must pay for the damages.
For instance, if a distracted driver hits you at a red light in Chicago, you will be able to make a claim against that driver's policy. But imagine you were partially or entirely responsible for the accident. The other driver may try to hold you liable.
In a fault-based system, it is vital that your auto accident attorney investigate the accident thoroughly. Fault for accidents isn't always as clear as we think.
It's even more important to get to the bottom of the fault question in Illinois. Because, this state has a comparative negligence standard. This means that your settlement could reduce based on your percentage of fault for the accident.
For instance, your damages are $10,000 and the insurance company says you were 40% at fault. If so, your settlement will be only $6,000. If you are more than 50% at fault or the accident, you cannot receive a settlement for your damages in Illinois.
Proving Accident Liability In Illinois
Car accident claims in this state come down to figuring out who was negligent. To hold another driver liable, you must show that their negligence caused your injuries. There are four parts of an Illinois negligence claim:
The liable party owed you a duty of care to drive safely.

They failed to follow this duty of care in the accident.

The breach of duty caused the accident.

You have damages from the accident and the breach of duty.
What Is The Statute Of Limitations In Illinois For A Car Accident?
In Illinois, there is no time limit on how long you have to file a claim with your insurance company. However, you have only two years from the date of the accident to file a personal injury lawsuit.
However, an insurance company may not offer you a fair settlement. In this instance, you may need to file a personal injury lawsuit in your auto accident case. Or, if the other driver's insurance limits were too low to pay for all of your damages.
Make sure you give your attorney a lot of time to file a personal injury lawsuit. It will need to happen well before the two-year limit so you can get the compensation you deserve.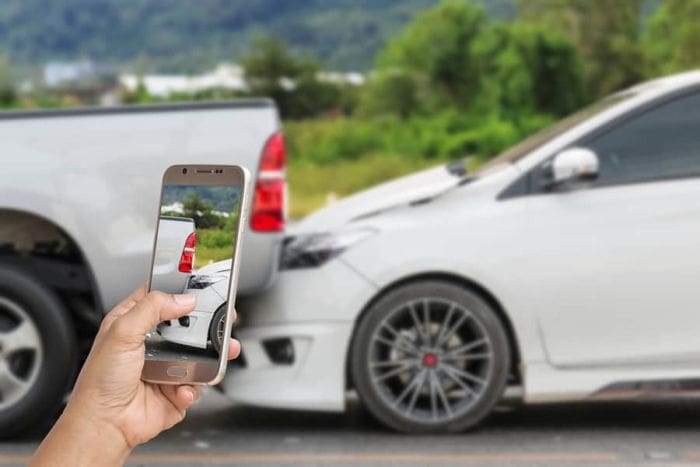 Calculate Your Auto Accident Settlement Value

Car Accident Settlement Calculator: See how much you could be owed!
You also have only one year to file a wrongful death lawsuit, and the clock starts on the day the person died. Wrongful death lawsuits are complex. So, it also is important to initiate the lawsuit well before the statute of limitations expires.
You generally are eligible for these types of damages in a personal injury lawsuit in Illinois:
Medical bills

Lost earnings

Out of pocket costs

Pain and suffering

Property damage
If your accident only involves property damage, you have five years from the date of the accident to file a claim.
If a government employee on duty caused your car accident, you only have a year from the date of the accident to file a claim. It is even more important in this case to get an attorney working on the case right away.
Do You Have To Call The Police After A Minor Car Accident In Illinois?
Illinois auto accident laws require reporting most car accidents to law enforcement. Unless there are no injuries and the damages were less than $1500, you need to call the police.
It's smart to contact the police after any Illinois car accident. It shields you from criminal prosecution for not reporting an accident. Also, the police will write a report that may contain critical information that can help with your claim.
If the police do not arrive at the crash scene, you should provide your contact and insurance information to other drivers involved in the crash. Then, proceed to the nearest police station and report the accident. You don't want to face hit and run charges, so reporting the accident in all cases protects you.
Illinois Dram Shop Law
This state has a Dram Shop Law. This means you can file a lawsuit against a social host, bar or restaurant that serves alcoholic beverages to people who were obviously intoxicated and then got in a car accident.
This allows the injured party to potentially get more money for their injuries and damages. This is because most commercial establishments must carry much more insurance than individuals.
If you are injured by a drunk driver who was overserved, you should contact a skilled attorney right away. Any commercial establishment will have attorneys working for the insurance company that will try to deny your claim if possible.
Illinois Car Accident Settlements
It is notoriously difficult to guess what you can get for a car accident settlement in Illinois. Every case is different and everyone's injuries and property damage varies. Your personal injury attorney will be familiar with common accidents and injuries in the state. They may be able to find similar case settlements to give you an idea what your case could look like.
Across the country, car accident settlements on average are around $15,000 if there were injuries. Alternatively, about $3,000 when there was only property damage.
The best thing to do is to have an Illinois personal injury attorney review the case at no charge. Your attorney can check to see how much the settlements have been on similar cases in your area. So, this may give you an idea of what you're looking at.
Speak to a Car Accident Attorney
Picking The Right Defendant In An Illinois Auto Accident Case
One of the most important things in your Illinois car accident case is deciding who to sue. This is important because some defendants have more money than others. If you are in an accident caused by several other drivers, you will want to sue the person with the most money.
Here are some other factors to consider when deciding who to sue in your Illinois car accident case:
Was the at-fault driver the owner of the car? If the driver was using a borrowed car, then you may sue the owner. You need to determine that the owner of the vehicle allowed the driver to operate the vehicle. If the driver was acting in the course of his employment, you will need to prove that to file a lawsuit against the company. Also, if you loan your car to a family member and they get in an accident, you could face a lawsuit for liability in Illinois.

Did the car owner entrust the vehicle to the driver negligently? The supreme court in this state has found if a car owner gives the vehicle to the driver and knows he or she could harm others, then the car owner could be liable. Negligent entrustment includes unlicensed or intoxicated drivers.
Caps On Damages In Illinois Car Accident Lawsuits
There are no caps on damages in these lawsuits. However, if a jury awards you punitive damages, the judge may decide whether the damages are excessive. If decided, the judge can reduce the amount of punitive damages to what he thinks is reasonable.
Get Legal Help With Illinois Auto Accident Laws
If you are in a car crash, it is highly upsetting and stressful. But you will be more prepared with all the information on this page about Illinois car accident laws.
Please remember, if you are in a Illinois auto accident, you should stay at the crash scene until law enforcement arrives. If the police do not show up at the crash scene, you should exchange contact information with the other driver and report the accident at the closest police station.
Importantly, always seek medical attention immediately. You also should get in touch with your auto insurance company as soon as possible. Hire an attorney unless it is a minor accident without injuries.
If you do get in a car accident in Illinois, Lawsuit Info Center can help you find a skilled attorney in your area. You may be eligible for compensation for your medical bills, pain and suffering, and lost earnings. Please use this website to locate a personal injury attorney to help you with your claim or lawsuit.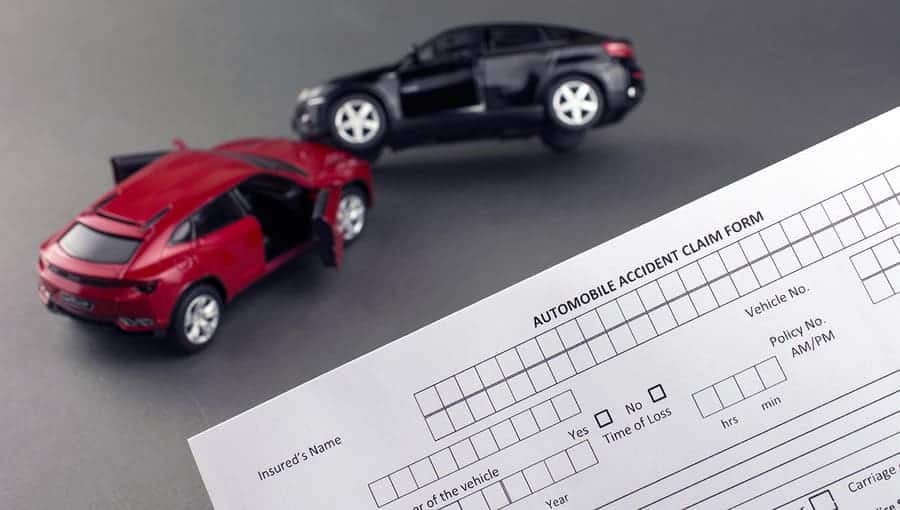 What's my car accident settlement worth?
Even at low speeds, car accidents can cause serious injuries. No matter how fast you are traveling, a car accident is a traumatic event and can cause serious and lasting injuries to both person and property. In addition to causing stress and anxiety, even low-speed...